by John Paganelli, dad to Jordan
Jordan, I feel your energy on this day — the one they call "Father's Day." For me, each year, it is a day spent reflecting on what I have learned and how my life has been enriched from the unique privilege of being your dad.
In my mind, Father's Day is not about ME…it's about YOU.
Indeed, it's about the children in our lives that enlighten and inspire us to peel back the painful layers of burden and reality so as to more clearly expose the somewhat hidden meanings and lessons of life. These lessons often come at a seemingly unfair price — that of sadness, disappointment, and relentless emotional pain. However, this unwelcome "price" quickly shrinks to insignificance as we reflect on the pure joy that comes with the privilege of being the parent of such a remarkable human being.

As I have pondered this thought, I have come to the realization that:
Despite its challenges, despite its disappointments, despite its setbacks and frustrations…life is a GIFT.
Each and every day is yet another opportunity to LIVE and to LOVE. And, as we promised, your mother and I are living and loving to the absolute fullest of our ability.
Our days are fueled by the momentum of your life and the compelling way in which you so passionately lived it. The perpetual fabric of your unremitting strength weaved a magnificent tapestry of determination and resolve while foreshadowing a higher purpose to your life on this earth.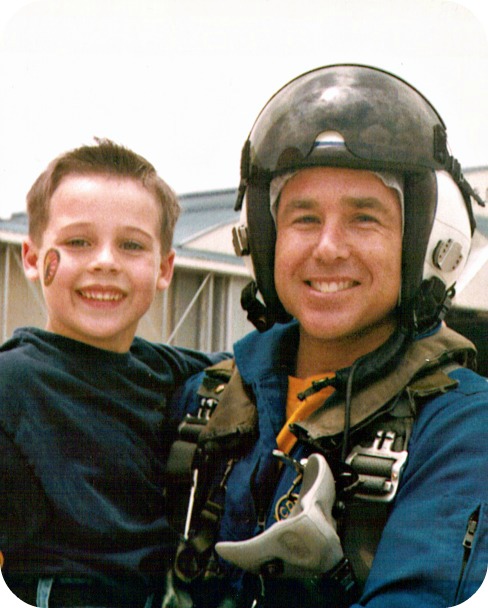 Jordan and his dad in 1998
We awaken in the morning to the warmth and memory of your ethereal smile, and we look forward to the daily reminders that your spirit still surrounds us with an unmistakable clarity. Thoughts of you gently capture and fill our souls as we proudly navigate a world that was blessed to have you in it. We know that we are truly the keepers of our own destiny, and we have been blessed by the Lord with a unique challenge to harness the passions of your life to further enrich our lives with meaning and purpose.
Life isn't fair, but we will never allow its inherent flaws to hinder the perspective needed to rejoice in the beauty and the sanctity of life itself.
So, what have I learned?
I've learned that Father's Day is not really about the fathers — but rather, it's about how we fathers have been touched, inspired, and forever changed by the lives of the young souls that surround us.
"Our children make us who we are, and their journeys shape the paths that we ultimately walk."
I've learned that our children make us who we are, and their journeys serve to shape the paths that we ultimately walk.
I've learned that wisdom and inspiration come in many forms, and they are often revealed by way of our children, whose pure hearts and virtuous minds allow them to capture and communicate the very things that we have become too blind to see.
I've learned that our children's innocence has the ability to teach in a way that is unabated by the scars of experience, the reservations of age, or the useless filters of society. They simply "tell it the way it is." And, in doing so, they bring to bear a subliminal truth that so often escapes our conscious thought.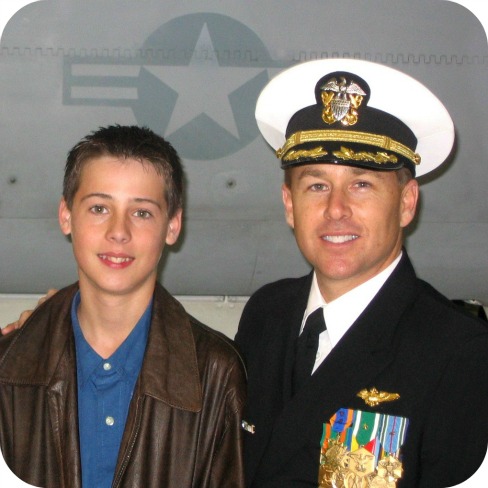 Jordan and his dad in 2005
Jordan, it was indeed the supreme privilege of my life to be your dad. You remain the very definition of grace, poise, and strength under pressure. Your character transcends the ages while your brilliant memory inspires me to continue walking a path of self-improvement and discovery.
This is truly the greatest Father's Day gift I could ever receive. And, because of you, I receive it every day of my life as I reflect on the legacy you have left within my heart.
Happy "Children's Day" to you, Jordan, my magnificent 17-year old son. You continue to replenish the well from which I draw my strength.
The dream is alive…and the journey continues…
Love,
Dad
Dad and Jordan in 2008