Tacey Raye first battled cancer as a baby, losing her sight in the process. Now, years later, the high school freshman and Texas rodeo queen is facing yet another diagnosis. Help kids like Tacey. Donate today.
Tacey Raye fought retinoblastoma soon after she was born and had both eyes removed by the time she was in first grade. Eight years after being declared cancer free, she's fighting childhood cancer again.
Nothing much fazes the "Miss Tough Enough To Wear Pink" rodeo queen.
Tacey Raye started riding horses the week after her second eye was removed at 6 years old. She owns a horse appropriately named Tuff, plus an enviable collection of cowboy boots. She plays guitar, violin and piano. At camp, she scales high rock walls with ease.
Perhaps most difficult of all, she was the one who told her friends about her new diagnosis. She ended up consoling them, instead of the other way around.
Tacey first lost her left eye to retinoblastoma at 9 months old, and then her right eye to the cancer soon after she started first grade. After eight years of being cancer free, Tacey is fighting again, but now it's a different cancer — olfactory neuroblastoma.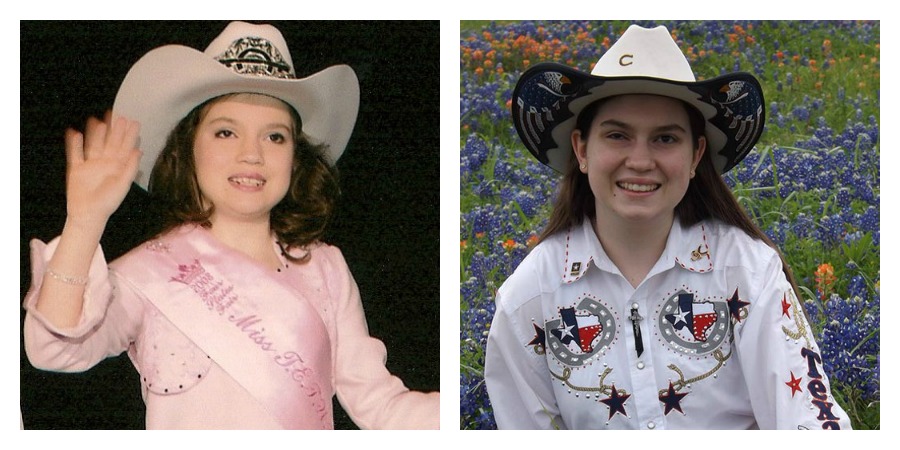 Born and raised in Texas, Tacey was crowned "Miss Tough Enough To Wear Pink" Rodeo Queen.
"I think that was the hardest part to grasp of all of this. This one has absolutely nothing to do with her retinoblastoma," her mother, Tammy, said. "It's a whole new primary cancer and that in itself is so rare. And that's still hard to grasp, that's she's already been through so much, lost both eyes, and now here's another cancer for her to deal with."
The rare cancer filled Tacey's nasal cavity, and was found after her nose started bleeding one day and her parents nearly couldn't stop it.
"The type of retinoblastoma she had was the rarest of all the retinoblastomas and then she has this one," Tammy said of Tacey's new diagnosis, adding that her daughter has trouble with blood transfusions because her blood type is rare as well. "We tease her that she might be a little too rare at times. She can just be common and it would be OK."
Tacey went through her third round of chemotherapy last week, and her latest MRI showed good news — her tumor has shrunk 75%. Now her doctors will decide whether to do surgery to remove the rest of the tumor.
With a lot of hospital experience under their belts, Tacey's family has seen the differences, and startling similarities, of cancer treatment through the years — and the urgent need for more funding for childhood cancer research.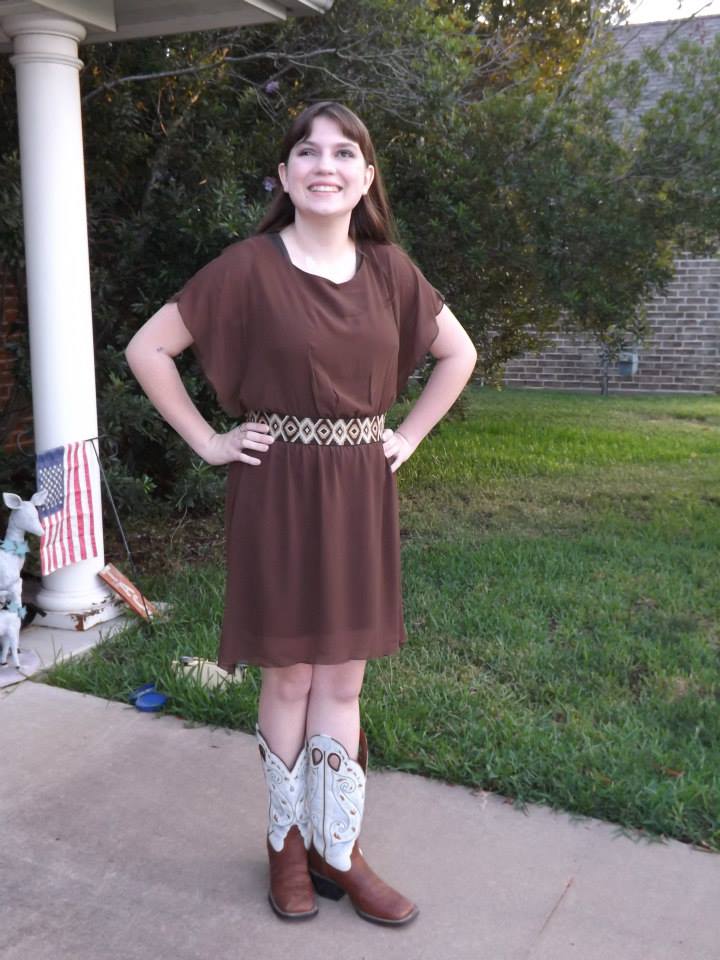 Tacey is battling her second cancer diagnosis with tenacity, grace and humor. As her mother says, Tacey takes things in stride and doesn't ever hesitate to crack a joke.
Communication between hospitals and doctors has improved since Tacey's first diagnosis, Tammy said. Otherwise, much of her daughter's second treatment experience has been similar.
"The chemo being used today is the same chemo used 15 years ago and the same chemo used 15 years before that! That part is the frustrating part," she said. "Kids who are diagnosed early enough with retinoblastoma should not still be losing their eyes and sometimes their lives to this cancer."
Despite treatment, Tacey is trying to enjoy all the things a high schooler should, even if it's not quite the same. The high school freshman is unable to go to homecoming because of her low immunity, so her best friend is throwing a "no-coming" at home. While their classmates dance, the girls will wear their pajamas, paint their nails and watch movies, which pleases Tacey just fine.
Tacey takes things in stride, but her mother wondered how she was really feeling about her diagnosis.
"I had to ask her, 'OK, hold on. Are you really this calm or are you putting on a show for everybody?' 'No mama, I really am this calm. God's going to take care of me. It's going to be OK.' And that really is her."
All kids should be able to live long, healthy lives. You can help make that happen — donate now.
Donate
Read more stories from the St. Baldrick's blog: