The Pacific Crest Trail runs from the California-Mexico border all the way to Canada, and cancer survivor Greg Sagan wants to hike all of it for kids with cancer. Last week he started his five-month, 2,663-mile trek and one of the most epic St. Baldrick's fundraisers we've ever seen.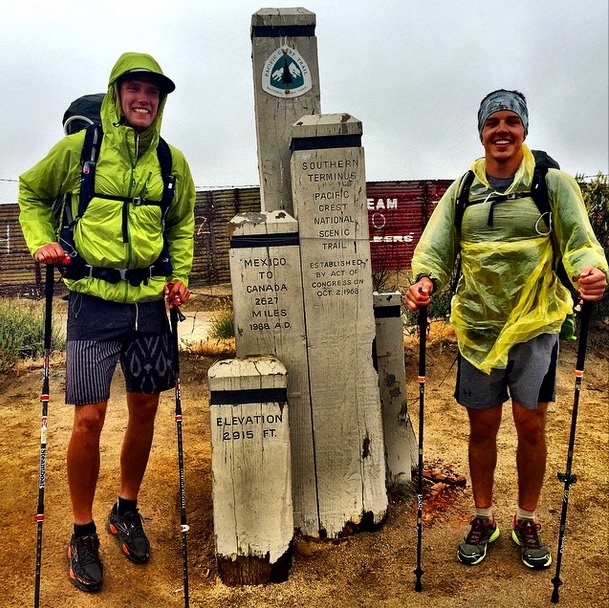 Greg Sagan, on right, and his friend and hiking partner, Zac Barbiasz, on the U.S.-Mexico border at the start of the PCT.
For Greg Sagan, each mile, each grueling climb and each summit on the Pacific Crest Trail won't be a victory just for him — they'll be dedicated to conquering childhood cancer.
As a cancer survivor, Greg wanted to give back. He didn't want to hike the PCT just to hike it; he wanted something more. After doing some research, he decided to fundraise for St. Baldrick's while hiking the 2,663-mile trail.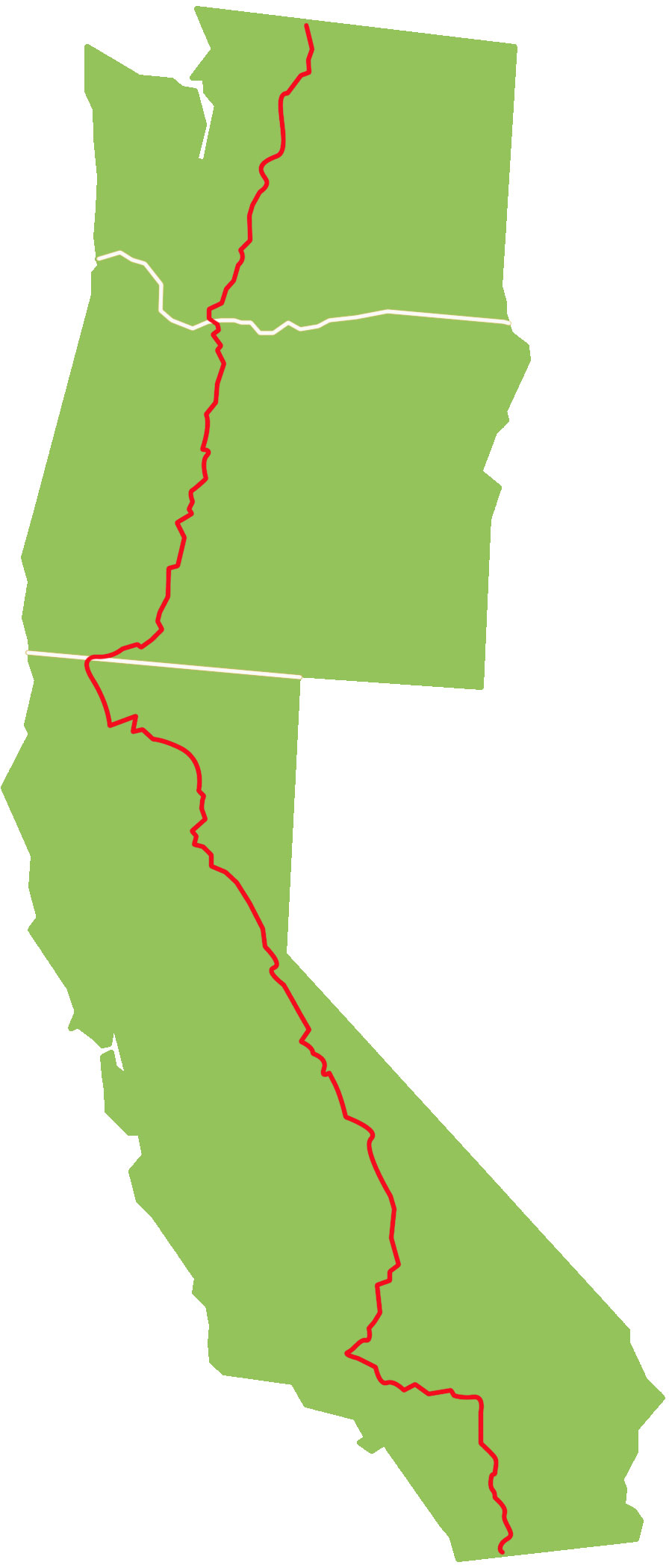 The Pacific Crest Trail zigzags from the Mexican border through California, Oregon and Washington, ending in British Columbia, Canada.
Help Greg reach his $5,000 goal! Donate to his fundraiser >
"Kids should be able to do anything and everything," he said. "They shouldn't have to dwell on things like cancer at such a young age. They should be living life to the fullest at that age. Even 23 is a young age."
That's when Greg was diagnosed with testicular cancer. It was September 2012; he was fresh out of school and working as a correctional officer. He says it was an eye-opening experience — one that changed his perspective on life and pushed him to pursue his passions, including an intense love for the mountains.
Thankfully, the cancer was caught early.
"Obviously a lot of us guys tend to hold things back, and I'm happy that I didn't — that I spoke up," he said.
After surgery, plus frequent monitoring, Greg is now healthy. He got a scan right before hitting the trail and everything was clear, which was welcome news.
Greg and his hiking buddy Zac Barbiasz prepared as completely as they could for the PCT, stocking up on jerky, dried fruit, oats and other backpacking-friendly foods, as well as procuring vital gear.
But the gear and the pounds of food won't do any good out there if your mind isn't up to the task of putting one foot in front of the other over thousands of miles of rugged terrain.
"I don't know what to expect," he said. "There's always going to be 'what-ifs' until you get there and immerse yourself in it. You've got to be mentally strong."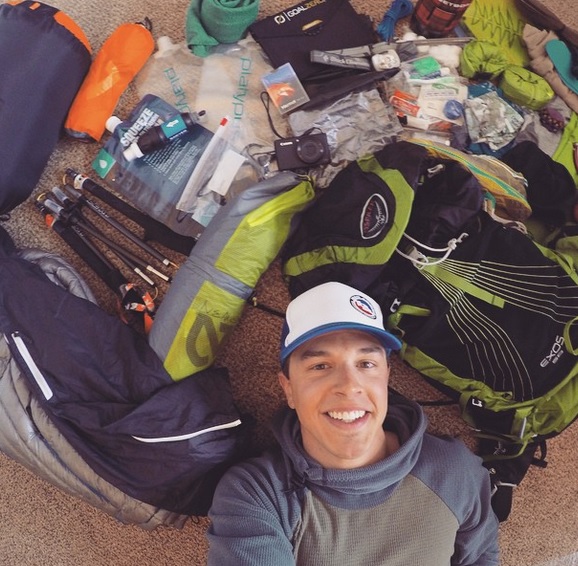 Greg and Zac will each be carrying around 40 pounds of gear, food and water during their hike on the PCT.
Greg feels his experience with cancer uniquely prepared him for the hardships he's sure to encounter.
"I know there are going to be many struggles for five months on a 2,663-mile journey," he said. "Besides knowing that there are people watching me throughout this journey and wanting to see me successfully finish it, I'm also doing it for myself and that's going to come to mind a lot."
As long as everything goes well, Greg and Zac expect to finish their hike in early to mid-September, which just happens to be Childhood Cancer Awareness month.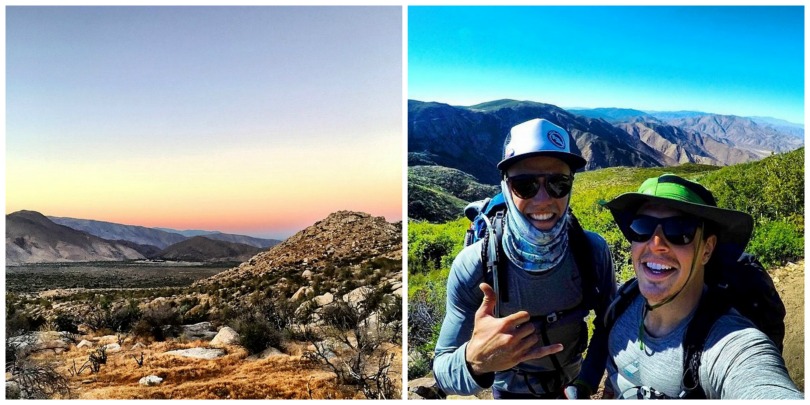 Greg and Zac started their trek in Southern California and were all smiles after their first few days on the trail.
As for the possibility of a shave when the men reach that northern terminus, Greg hadn't thought about it. He is letting his mane grow, with nary a snip over the months he'll be on the trail.
"I guess it would make all the sense in the world," he said of a celebratory shave.
We think it would be the perfect end to an incredible odyssey.
You don't have to scale the Sierras to help kids with cancer. Do What You Want and contribute to lifesaving childhood cancer research!
Do What You Want
Read more on the St. Baldrick's blog: