What do childhood cancer and a man-eating shark have in common? One special fundraiser.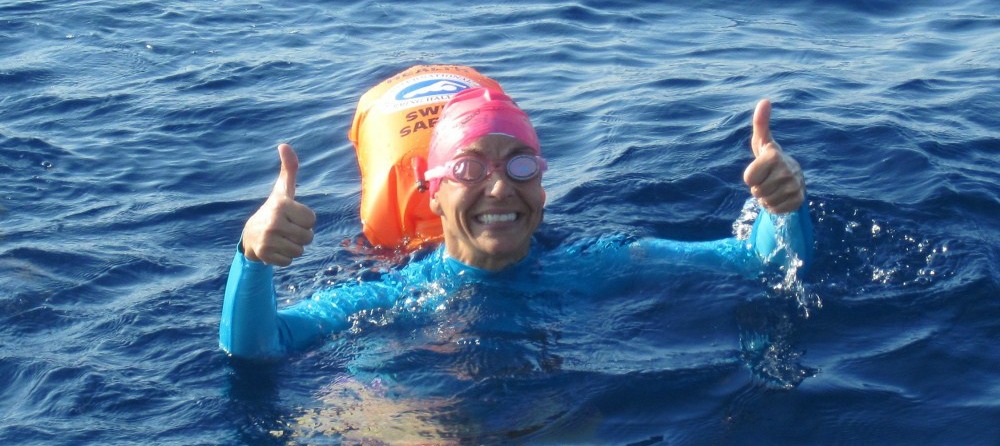 Kerri Kanuga is swimming 12.5 miles around the coast of Key West to raise money for St. Baldrick's in honor of 6-year-old Hannah Meeson.
Kerri Kanuga is getting ready to compete in the 38
th
 annual Swim Around Key West in Florida. She is raising money for
Heroes for Hannah
, a St. Baldrick's
Hero Fund
created in honor of Hannah Meeson, a 6-year-old girl from the Cayman Islands who is battling
brain cancer
.
Kerri said she thinks about Hannah every day. But when she's not thinking about Hannah, her mind is on Katherine — a 2,300-pound great white who has been tracked swimming near the open-water race course.
Shark or no shark, training for a 12.5-mile race is hard work, even for an experienced swimmer like Kerri. But the bravery of Hannah and other children battling cancer propels her.
"I know that if I am having discomfort when I train I can simply stop. These kids are not given that luxury," said Kerri. "It breaks my heart that they have to go through this."
Kerri first heard about Hannah and the St. Baldrick's Foundation last year when she read an open letter written by Hannah's dad. Kerri said she was shocked to learn about the lack of funding for childhood cancers. She learned that childhood cancers are different from adult cancers and need their own research.
"I just did not know," said Kerri. "If people do not know, they cannot do anything about it."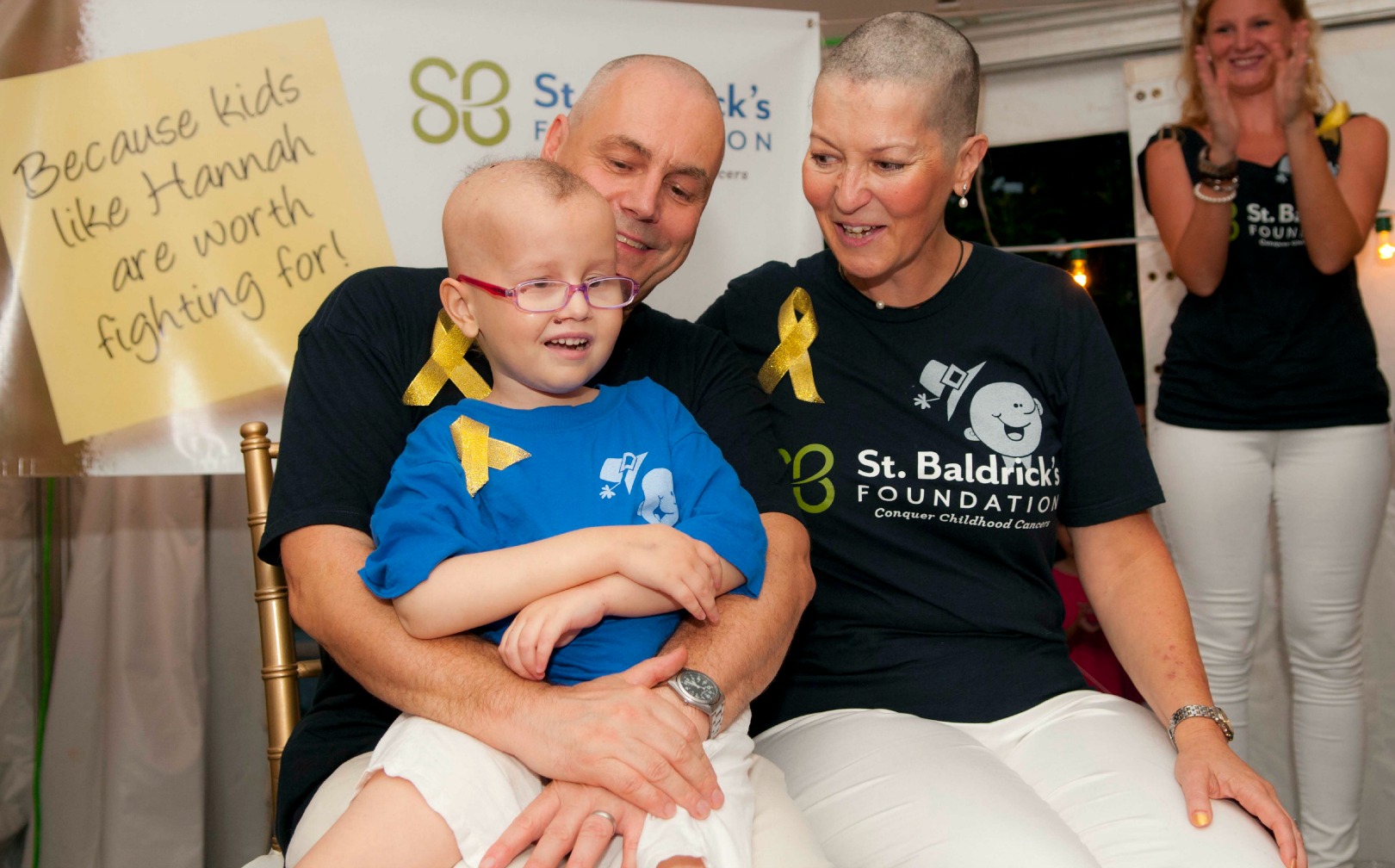 Hannah with her parents at a Heroes for Hannah fundraiser in 2013.
Kerri decided to get involved.
She signed up to run the Keys100, a 100-mile race from Key Largo to Key West. But after months of training, Kerri ran into a roadblock — a door jamb, more specifically. "I was running to catch one of the puppies I was fostering and broke my little toe," Kerri said.
Unable to run, Kerri started training for a swim.
A lifelong swimmer, Kerri has competed in many long-distance swimming events. In fact, she was one of the first people to swim around the coast of Grand Cayman. But now, she has a new reason to keep going. "When I do these things, people ask me why," said Kerri. "Now I can tell them they're for Hannah."
While the competition is set to begin on June 14, Kerri knows that Hannah's inspiration will last long after it ends.
"Hannah is a delight, and I really am amazed at her infectious laugh. I love the fact that she loves to laugh, especially after all she has been through," said Kerri. "She is a shining light and the world is blessed to have her in it."

Help Kerri reach her goal! Donate now and fund childhood cancer research for kids like Hannah.
Donate
More from the St. Baldrick's blog: