During a vacation to Disneyland, the Devaty family experienced loss no family should ever have to endure. Be a part of the fight against childhood cancer — donate today.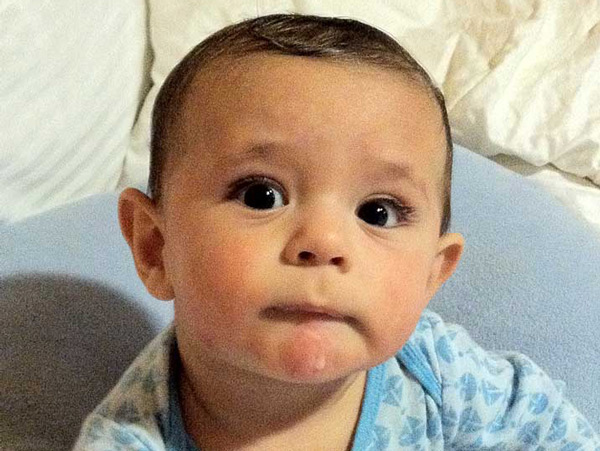 Jonah loved music, his pacifier and watching his big brother, Jakub, play with Hot Wheels.
Joe, his wife and their two youngest boys drove south from their San Francisco Bay Area home together a couple days after Thanksgiving, looking forward to a family vacation at Disneyland.
Little Jonah seemed perfectly fine on the way down. He was a born traveler, his dad said.
"He was just a cool baby," Joe said. "He was always smiling."
On car rides like this, Jonah would nap in his car seat, strapped into the middle of the back seat of their truck. His big brother Jakub would sit to his right. Sometimes they would play, other times Jonah would look out the window with his big, brown eyes and watch the world stream by.
Six hours later, they pulled into their hotel and checked in. Soon they noticed Jonah wasn't himself.
"It wasn't terrible, but he had a cough," Joe said. "We thought to ourselves, 'Oh man, of course this is the timing.' We just all had the flu. So we figured, oh, great. Either Jakub gave it to him or we gave it to him."
Jonah was also breathing more quickly than normal, so they video-chatted their pediatrician. Watching Jonah's chest puff and fall about 60 times a minute, their doctor suggested they take him to the ER.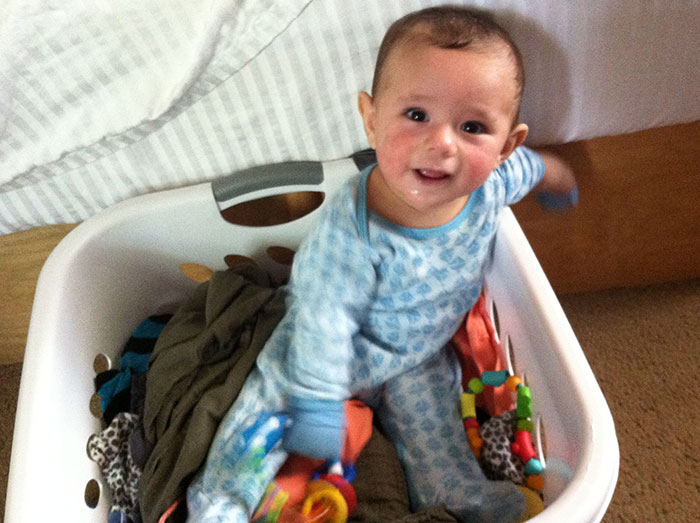 Jonah was a smiling, happy baby and a good traveler, his dad said.
Just a week later, they drove the 400 miles back home in a daze. It was raining and cold. Jonah wasn't in his car seat, gazing out the window, or smiling at Jakub.
"It was weird going home without him," Joe said.
Their baby boy had died at Children's Hospital of Orange County on December 7, 2013, days after they'd arrived at Disneyland. He was 7 months old.
A startling diagnosis
When Jonah first got to the hospital, the doctors thought it was a virus. They put him in the ICU and gave him medicine. But he didn't get better.
Joe and his wife were walking down the hall to the cafeteria when they were cornered by the oncologist.
"As soon as we hear oncology, you know right there that this is going to be really bad," he said. "She takes us into the room and she tells us that they noticed that his white blood cells had increased dramatically, and so they looked closer at the cells and they saw blast cells, which are cancer cells."
The boy who loved his milk, his pacifier and lying on his belly, was eventually diagnosed with acute myeloid leukemia.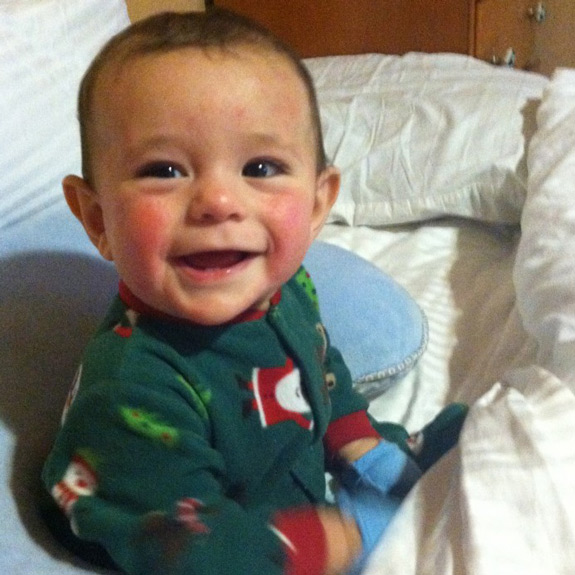 Jonah was born healthy and appeared fine until the week before he passed from acute myeloid leukemia.
"We were in denial," Joe said. "You know, how is this possible? Going down to Disneyland and all of a sudden leukemia?"
Still fighting for breath, the boy had to start treatment. To make it more comfortable for Jonah, and to conserve his strength, the doctors and the family made the decision to sedate and intubate him.
"We were afraid that was the last time we were going to see him — which it was," Joe said, his voice breaking.
But they hadn't dwelled on that possibility. Instead they'd prepared themselves for the long haul — months of treatment, a move to Children's Hospital Oakland and a possible transplant.
"You don't plan for a funeral for your kids," Joe said.
Team Jonah
There were a lot of firsts in the weeks after Jonah died. Later that month would have been his first Christmas. Then his first birthday, which they celebrated at the cemetery with cake, presents and candles.
Joe and his wife have tried to be honest with his brother Jakub, who is now 4 years old.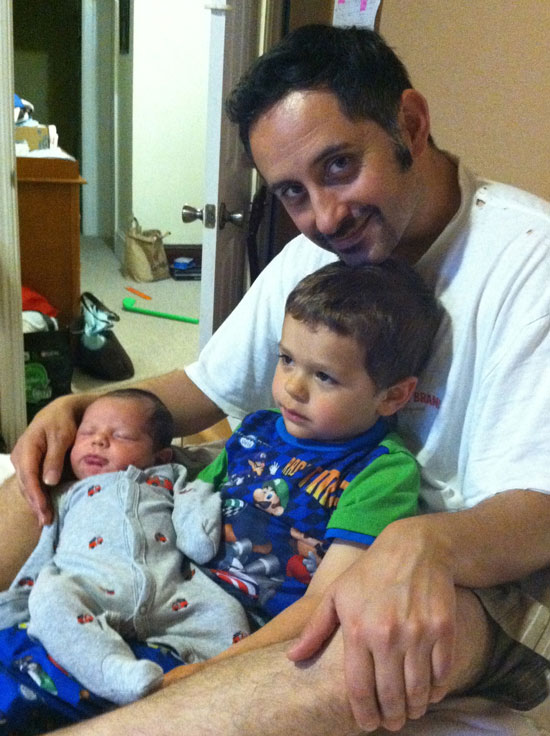 Joe, Jakub and Jonah — the three JDs — relax at home together soon after Jonah was born. Jonah also had an oldest brother, who was able to see his baby brother before he passed away.
"He talks about him. I think he gets it. Occasionally, when we pass by a hospital or something like that, he'll say, 'Hey, let's pick up Jonah, let's bring him home finally.'"
Jakub blows bubbles over the grave so they'll float to Jonah in heaven. He leaves Hot Wheels cars on his brother's photograph, which is set in the stone.
One of Joe's coworkers started Team Jonah with St. Baldrick's, and Joe eventually took it over.
"You're doing something," Joe said of the St. Baldrick's event. "It's selfless and so special. It meant a lot for us. It was very symbolic for us."
Joe is a firefighter and all of his coworkers at the fire department braved the shave this year, raising $14,000 — nearly three times their goal.
"We just hate cancer. We hate leukemia. We want to help find a cure for it," Joe said. "In the process of grieving, we stood back and tried not to do too much, because it was just so new. But we also felt that doing stuff sort of helps us heal. We understand that it's going to take a long time — if we ever really heal."
Kids like Jonah deserve to live. You can help. Fund research into cures for childhood cancer.
Donate to research
Read more stories from the St. Baldrick's blog: