Heather's son Matthew was diagnosed with acute myeloid leukemia before his first birthday. The brave little boy endured multiple rounds of chemotherapy, radiation, and two bone marrow transplants. Matthew passed away at 3 years old.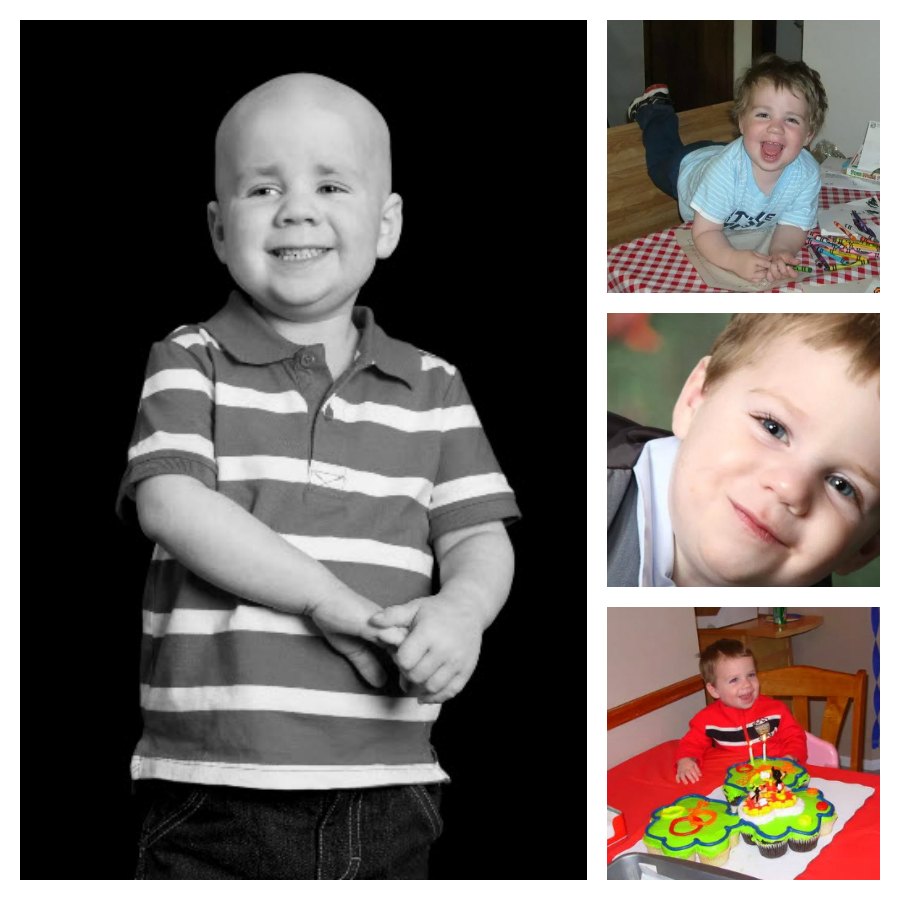 Matthew loved tractors, his family, and playing hockey. He was diagnosed with acute myeloid leukemia as a baby and passed away at three years old.
If you've ever wondered what it feels like to lose a child, I'm going to tell you.
I honestly can't remember what my life was like before I had children, nor do I want to. I think most parents feel this way.
I met Matthew for the first time when I was 22 years old, but I feel like I've loved him my whole life. I feel like my sole purpose for being on this planet was to be his mom and take care of him.
And then I immediately feel lost. What is my purpose in life now that he's gone?
When he was here, it was really hard to be away from him. I could never get enough hugs and kisses. Sometimes, I felt like I loved him so much that it hurt.
And now, all of that emotion is just sitting here. I can't hug him. I can't kiss him. There is no outlet for this immense love that I have for Matthew.
And then comes the guilt. There is so, so much of it.
First, I feel guilty for not being a better mom for my daughter, for not having the same kind of relationship with her that I had with Matthew. I don't love her any less; it's just different. I don't think it's possible for me to ever be as close to another human being as I was to Matthew.
And then I feel guilty about not making the most of the little bit of time we had together. We did a lot of things in those three short years, but I always feel like we could've done more.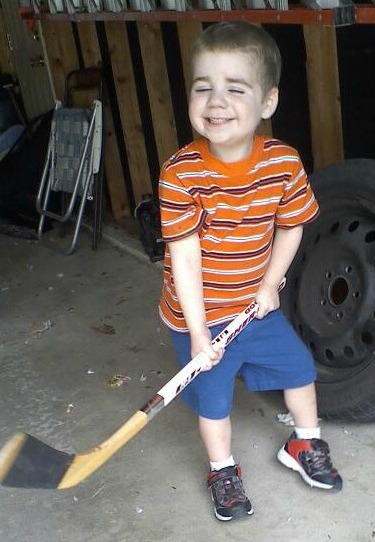 Matthew underwent multiple rounds of chemotherapy and radiation, plus two bone marrow transplants.
I should've taken him to the park more. I should've taken more pictures. Maybe I shouldn't have gotten so mad when he spilled red paint on his bedroom floor and then made red paint footprints all the way down the hallway.
And then, of course, comes the guilt about whether or not I made the best decisions about his treatment. Maybe another decision would have been better. Maybe there was a decision that would have given him more time — time to do all of those things that I wanted us to do.
Is all of that guilt completely irrational? Probably. But that doesn't make it any less real.
And the guilt leads right into anger and bitterness. I'm angry that I didn't get enough time with him. I'm angry about all of the things we won't get to experience — kindergarten graduation, his first baseball game, his first high school dance. It isn't fair.
And the anger quickly turns into hate. People use the word 'hate' so much that I don't know if it accurately describes the feeling. But just ask any parent of a child with cancer how they feel about their child's disease. I'm sure they will come up with a few more colorful words.
I hate cancer. I loathe cancer. I despise it. I would do anything to destroy cancer. Cancer took away what I love most in the entire world. Cancer took away my child.
My arms feel so empty without him. My heart feels so empty.
There isn't a love more intense than that of a parent who knows that they might lose their child. There isn't an ache more deep than that of a parent who knows that they will never see their child again. Parents who have lost a child feel both of those things, all day, every day. It is exhausting.
And this last part might not make sense to most people. But, given the choice, I'd do it all again.
All kids deserve to live long, healthy lives. You can help.
Get Involved
Read more stories about kids with acute myeloid leukemia: