What goes through a shavee's head when the clippers start buzzing? Seven-time shavee and head-shaving event emcee Collin Yarbrough is ready to tell all. Read on for 25 thoughts from the man himself…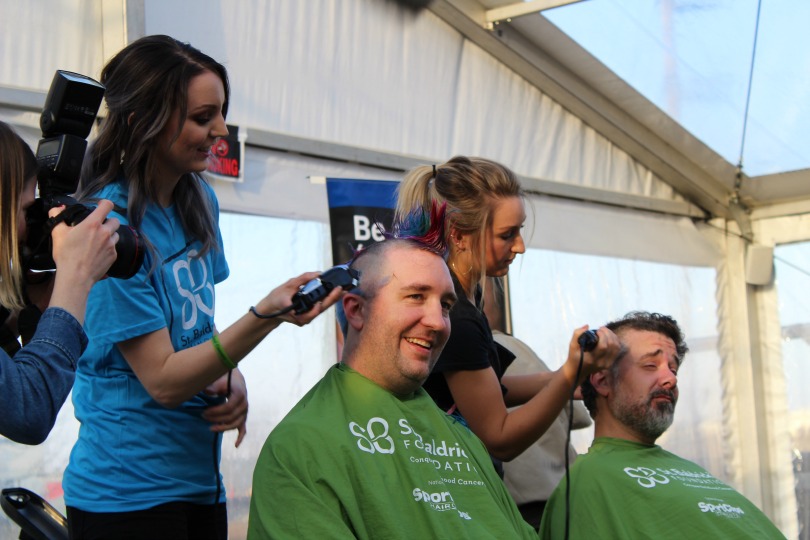 Collin shaves at the Glenwood South head-shaving event in Raleigh, North Carolina.
1) In just a few minutes I'll have less hair than Mr. Clean and Captain Picard combined.
2) I'm another year older. Am I sure my hair will grow back?
3) I mean… I have heard stories that it just stops growing back.
4) Oh, crap. What if it comes back grey?
5) How much is hair dye?
Collin Yarbrough dyed his hair 11 days before his shave. Then at the event on March 18, he put his hair up on the auction block. Collin told the crowd that he'd sport this unique haircut for a week if they could raise enough money — they did and the rest is history.
6) Wait. I'm being stupid
7) Those kids with cancer didn't have a choice. They need me here.
8) I gotta remember I'm here to make a difference — to support children's cancer research. That makes being bald so worth it.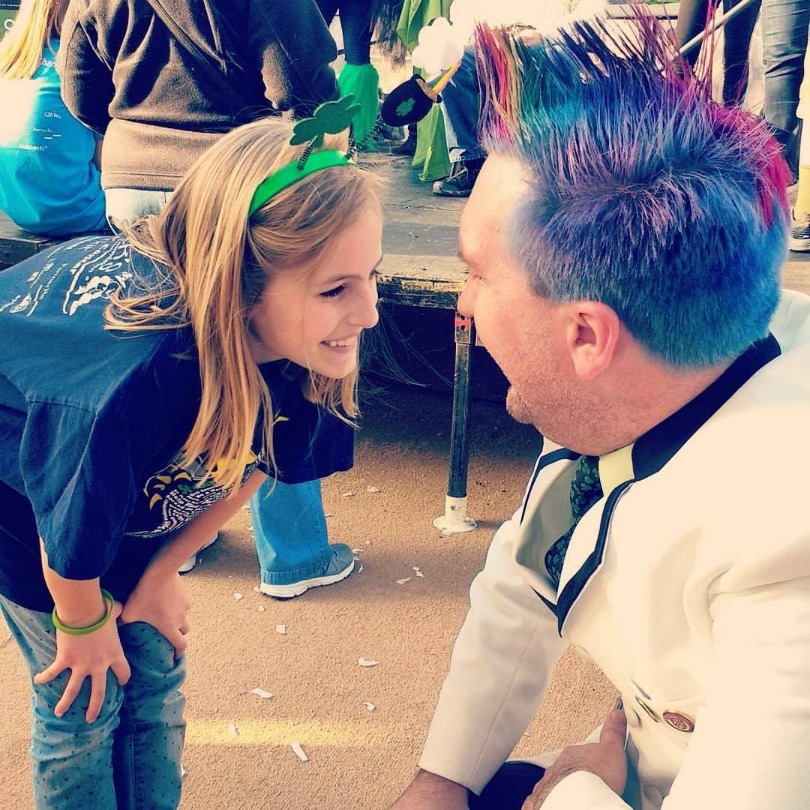 Collin meets 9-year-old Eve, a childhood cancer survivor and Honored Kid.
9) I didn't raise enough money.
10) It's OK, I can still fundraise even after I'm bald.
Thank Collin for shaving by helping him reach his $2500 fundraising goal — give on his bald head here >
11) Look at all those people in the crowd cheering. Is this what is feels like to be famous?
12) DON'T YOU DARE TAKE MY EYEBROWS. (See photo below for the story behind the eyebrows…)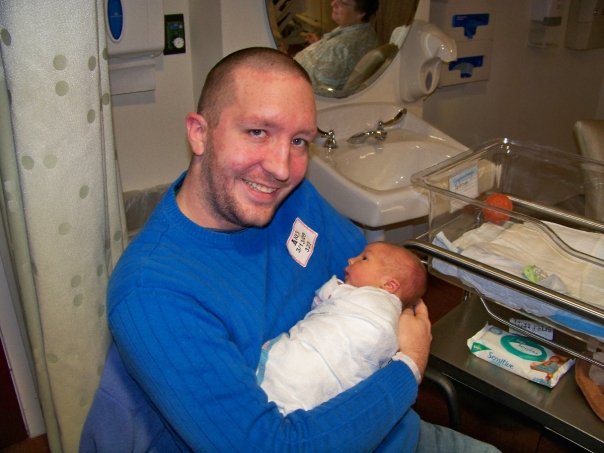 Collin's eyebrows are conspicuously absent in this photo of him with his newborn child. He had 'donated' them during a St. Baldrick's head-shaving event. Shortly after, his wife gave birth to their first child, creating some entertaining photos for the baby book.
13) Wow. The wind really picked up.
14) Nope. That's just missing hair.
15) I'm going to get cold.
16) I wonder how I look in a hat?
17) My head feels like Velcro.
18) I wonder…
19) No.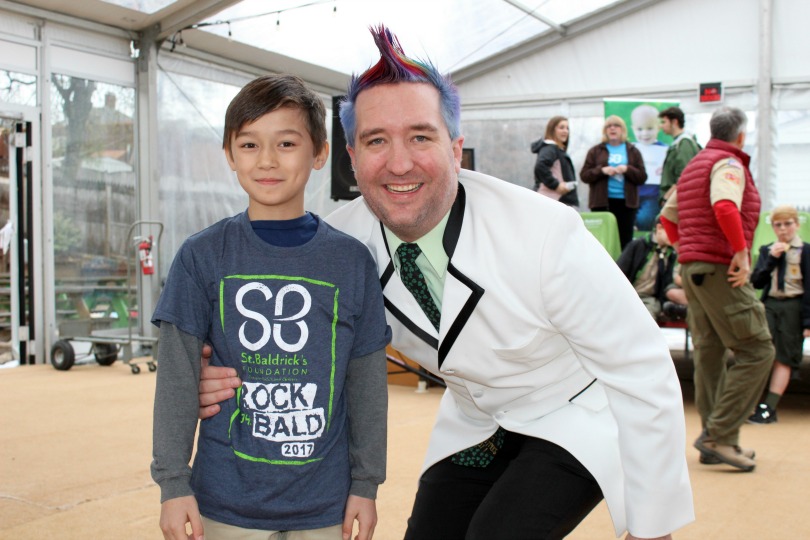 Collin smiles with Honored Kid Scott at this year's Glenwood South event.
20) Thank you so much to the person who just donated another $5 to my head.
21) I need to send thank you notes to everyone who donated online too.
22) Wow! That's A LOT of hair.
23) I wonder if my cut is even. Will people like my new look?
24) What's considered too early to start fundraising for next year?
25) I love this so much. All of this.
What will YOU think about when it's your turn under the clippers? Find out by signing up to be a shavee today! (But don't worry, you can keep your eyebrows.)

Become a Shavee
Read more on the St. Baldrick's blog: