Research
---
This new investment of $3.5 million brings the total granted by St. Baldrick's for research since 2005 to more than $310 million.
The 9 grants include new funding for 3 new St. Baldrick's Scholars, and 1 new International Scholar from Uganda. Also receiving new funding for projects already underway are 4 team science projects (Consortium grants) and 1 Strategic Initiative: the Pediatric Cancer Data Commons.
Honored Kid Augie
---
Research
---
For childhood cancer survivors, treatment helps them to live, but often that survival comes at a cost. But what are these costs? And how big is the problem? That's what St. Baldrick's Fellow Dr. Nickhill Bhakta wanted to figure out. And as it turns out, that data could be a lifesaver.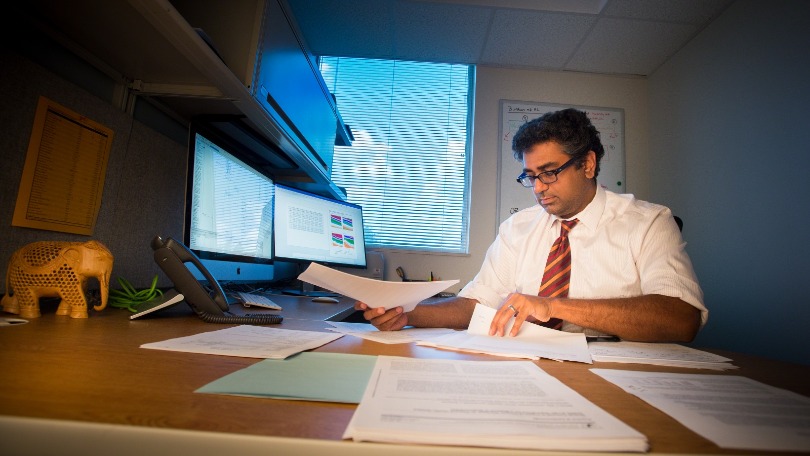 St. Baldrick's Fellow Dr. Nickhill Bhakta works at his desk in St. Jude Children's Research Hospital. With a portion of the grant supported by the St. Baldrick's Friends for Hope Fund, he developed a special statistical tool to help capture the true volume and complexity of chronic health conditions faced by childhood cancer survivors because of the long-term consequences of their treatment — something that hadn't been done before. Photos courtesy of St. Jude Children's Research Hospital
---
&nbsp