Research
---
Cancer survivorship issues are close to Dr. Brandon McNew's heart. It's not just because he treats kids with cancer as a pediatric oncologist — the St. Baldrick's researcher was diagnosed with leukemia when he was 10 years old. Read on for more about his childhood cancer journey, why he was drawn to pediatric oncology and what he's doing (with a little help from St. Baldrick's) to help fellow cancer survivors live long, healthy lives.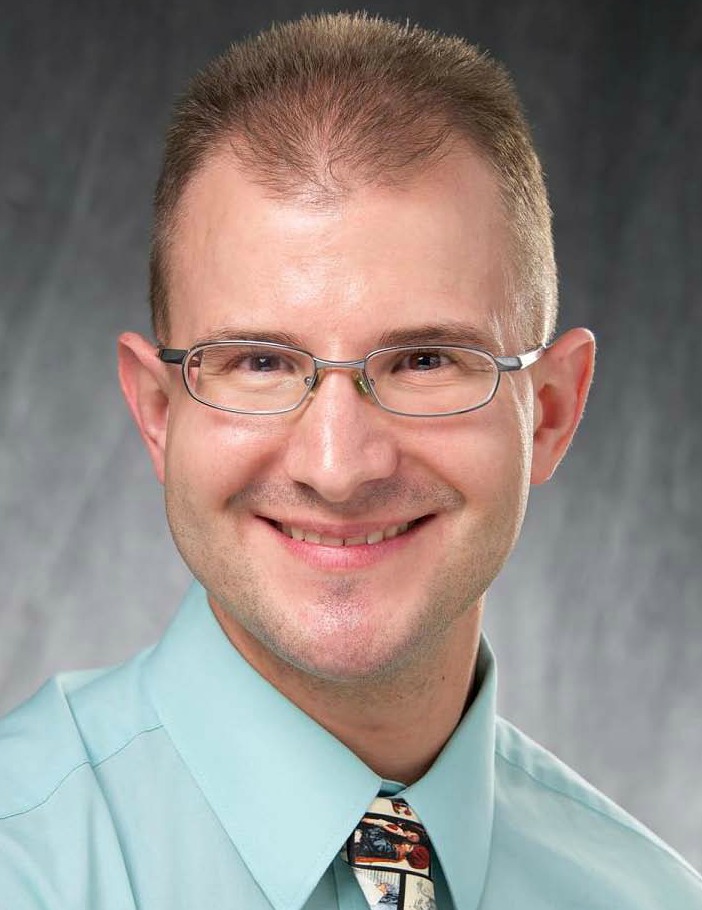 Dr. McNew is both a St. Baldrick's researcher and a shavee. He rocked the bald at a Cedar Rapids, Iowa event in 2015.
For Dr. Brandon McNew, treating kids with cancer isn't just a professional calling. It's personal.
---
Research
---
Dr. Noah Federman first decided to become a doctor because he wanted to help people. Mission accomplished, Dr. Federman. Over his years as a physician, he's helped countless children with cancer, including cancer survivors like 2013 St. Baldrick's Ambassador Emily. Read on for more about Dr. Federman, his St. Baldrick's Scholar award and what he envisions for the future of childhood cancer research.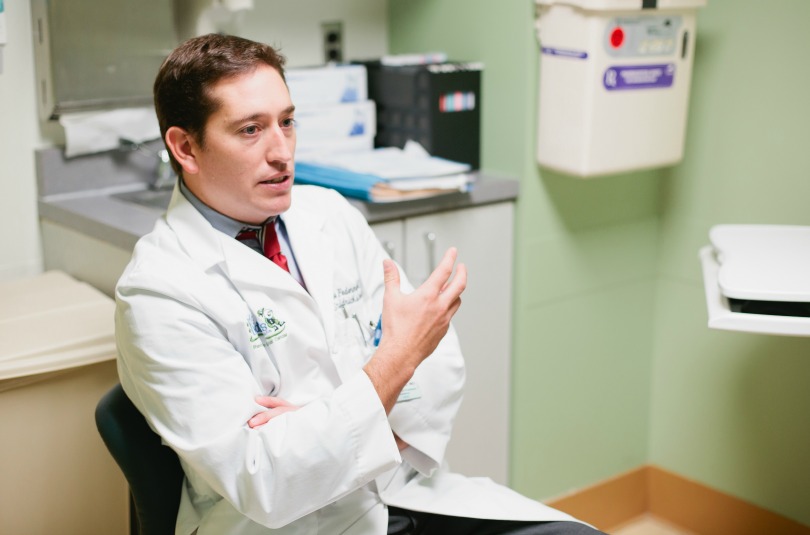 Dr. Noah Federman meets with a patient.
Dr. Noah Federman first met Emily back at the very beginning, soon after she discovered a persistent bump on her right leg — the first sign of a bone cancer called osteosarcoma.
The St. Baldrick's Scholar has been there for Emily ever since, through the ups and downs of treatment, through her surgery and even now during survivorship, as she prepares to celebrate five years cancer free.
It's a proud moment for Dr. Federman.
He became a doctor to make a difference in the lives of children like Emily — to help them beat cancer, get out of the hospital, and grow up healthy and happy.
---
Families
---
Spunky, determined, and positive, 12-year-old Lily is a childhood cancer survivor in a family continually facing the disease. Read on for more of her inspirational story and see how this two-time shavee℠ is facing cancer survivorship head on and helping other kids like her.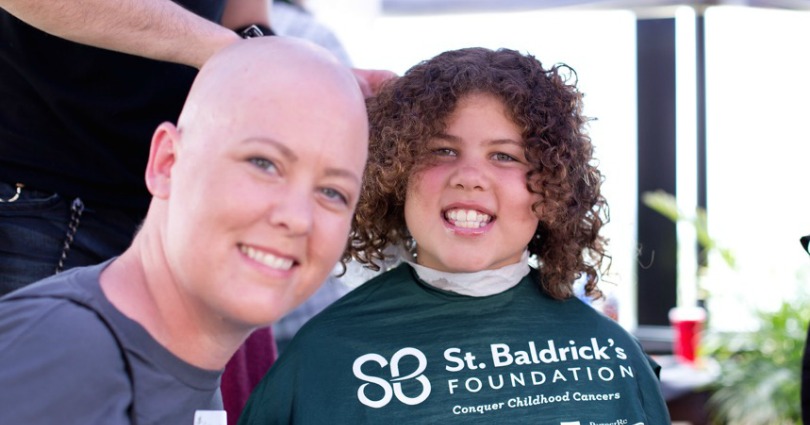 Lily with her mom, Jennifer, during Lily's 2014 shave.
For the Mallory family, hope is a curly-haired, 11-year-old girl named Lily.
In 2008 at the age of 3, Lily was diagnosed with two cancers — an adrenal cortical carcinoma and a sarcoma in her leg. Years later, her mom was diagnosed with two cancers too — breast cancer and sarcoma in her arm. The breast cancer has since metastasized to her bones, lungs and brain.
"There's only so much you can do, but you could always be that one. You could be the Lily that defies all the odds," said her mother, Jennifer.
---
&nbsp