Clayton was diagnosed with cancer at just 2 years old, but the very treatment that saved his life also put his life at risk. His dad, Jim, tells the story.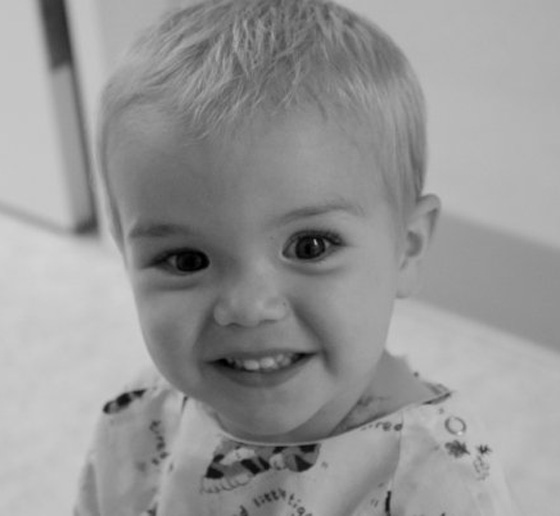 Clayton at the time of his first diagnosis.
On June 3, 2009, my wife and I sat in a small hospital room surrounded by our family, as a group of doctors and social workers came into the room to give us the news we knew was coming, but desperately hoped wouldn't. Our 2 ½-year-old son, Clayton, had childhood cancer.
Learn more about childhood cancer >
He had a tumor the size of a softball in his abdomen. It was stage III neuroblastoma and he was in the high-risk category.
I cannot begin to put into words how devastated we were. How could this be happening to us? Not our son, not our family. The doctors had to be wrong.
Almost immediately we were transferred to the pediatric cancer ward at the hospital and they began an aggressive treatment protocol to battle this monster growing inside our son.
Over the next six months they pumped toxic poisons through my son — most of you know it better as chemotherapy. These toxic poisons caused my son to lose his hair and get incredibly sick, but it was our only hope for attacking the cancer inside of him.
At first these treatments were working, but eventually the tumor stopped shrinking and the decision was made to remove it. The surgery took 11 ½ hours and required three specialized surgeons.
Clayton was in ICU for five days in a drug-induced coma and then several more days in a regular room recovering. Once home, he was not able to walk for three months and it took several more months of physical therapy to get his strength back to be able to walk "normally."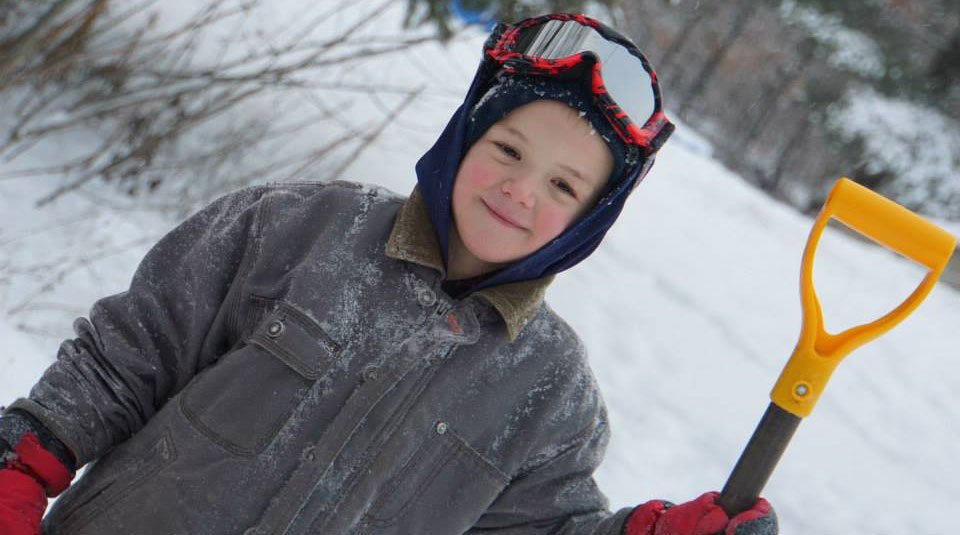 Clayton was diagnosed with both neuroblastoma and leukemia as a toddler.
In the midst of his recovery we finally got some good news — a glimmer of hope in what was, up to this point, a very dark and nasty journey. The tumor that was removed was cancer free. Things were looking up.
In October 2010, our son was officially considered in remission and we could not have been happier — but our happiness and joy was short lived.
Just a month later, his blood counts started to go out of whack. We got the devastating news that our son had a developed a secondary cancer, acute myeloid leukemia.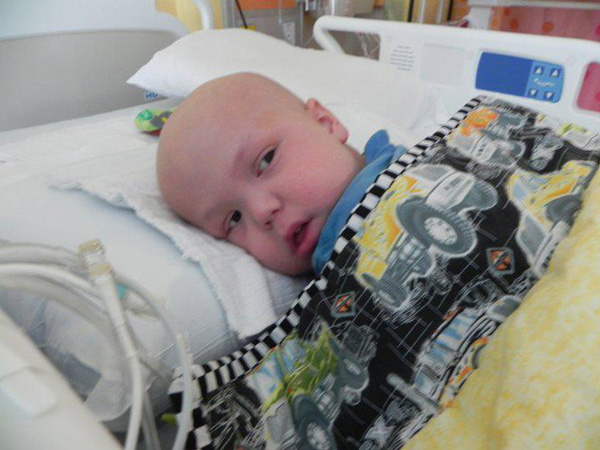 Clayton after his bone marrow transplant.
Not only was I devastated, but I was angry when I found out what caused this cancer. The leukemia was a direct result of the harsh and toxic treatments they used to treat the original cancer that attacked our son.
It wasn't fair. We had fought so hard and thought we were standing tall in the middle of the ring with our hands raised in victory, only to be sucker punched and sent into the ropes reeling in pain.
In the months to follow, our son began treatment to battle the leukemia. These treatments were even harsher than past treatments and made our son sicker than we had ever seen him before.
Clayton ended up needing a bone marrow transplant. The bone marrow transplant was by far the darkest, hardest and most painful part of our entire journey.
The best way I can describe a bone marrow transplant to you is this: The doctors take your child to the very edge of death and then slowly pull them away from the edge, back to what they hope is life.
Clayton spent four months in the hospital for the transplant and recovery, then one year under (as I jokingly tell people) "house arrest." He wasn't able to go anywhere in public and was on a very strict diet.
It has been 3 ½ years since his transplant and about a year ago they officially classified him as cured!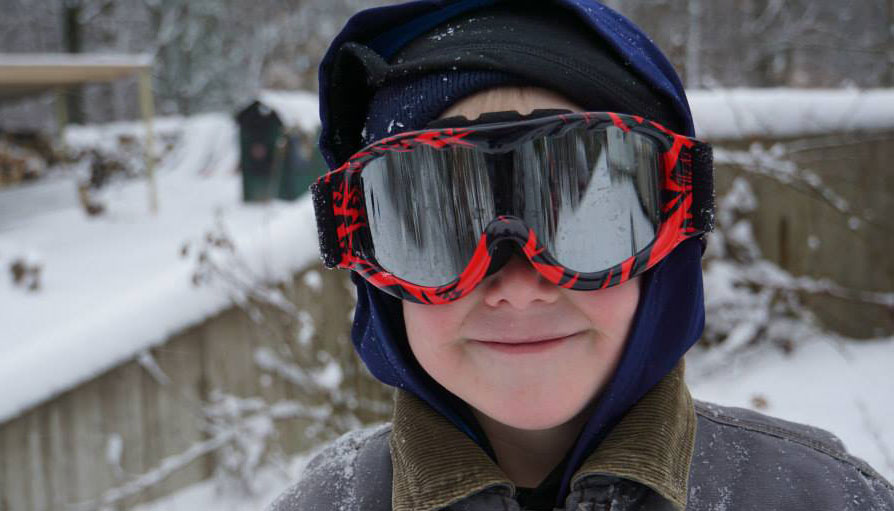 Clayton is officially cancer free.
Traveling down this road, we have become painfully aware of the lack of awareness and lack of
funding for childhood cancer
.
As a parent of a childhood cancer survivor, this simply is not acceptable.
To the parents of those children who are dead as a result of childhood cancer, this is not acceptable.
To the parents of the children currently fighting this monster, it is not acceptable.
It is for that reason we share our story and we fight hard to be the voice for all these children.
We encourage you to not only be aware, but to act. Help fund childhood cancer research.
Read more from the St. Baldrick's blog: