You've shaved every year for the past few years and have the nagging feeling that your fundraising is getting stale. Your bald head just isn't bringing in the dollars that it used to. What can you do?
Meet Eugene, St. Baldrick's shavee and team captain. He has 3 tips to energize your fundraising …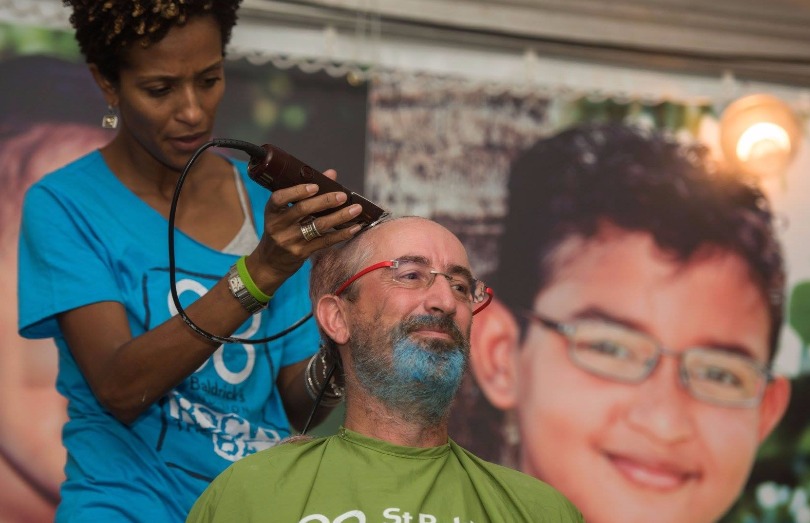 Longtime participant and team captain, Eugene, shaves during the 2017 Heroes for Hannah St. Baldrick's head-shaving event in the Cayman Islands. Photograph by Deep Blue Images
1) 'I Challenge You … '
Complete challenges in exchange for donations! For instance, for every $100 raised, you shave off an eyebrow. Or if you hit a certain fundraising goal, you'll dye your beard or hair pink. I gave up alcohol for a month and learned a national anthem – all to benefit kids with cancer. These challenges are nothing compared to everything a kid with cancer goes through during treatment. Just think about that when the barber is shaving off your eyebrows! It helps, believe me.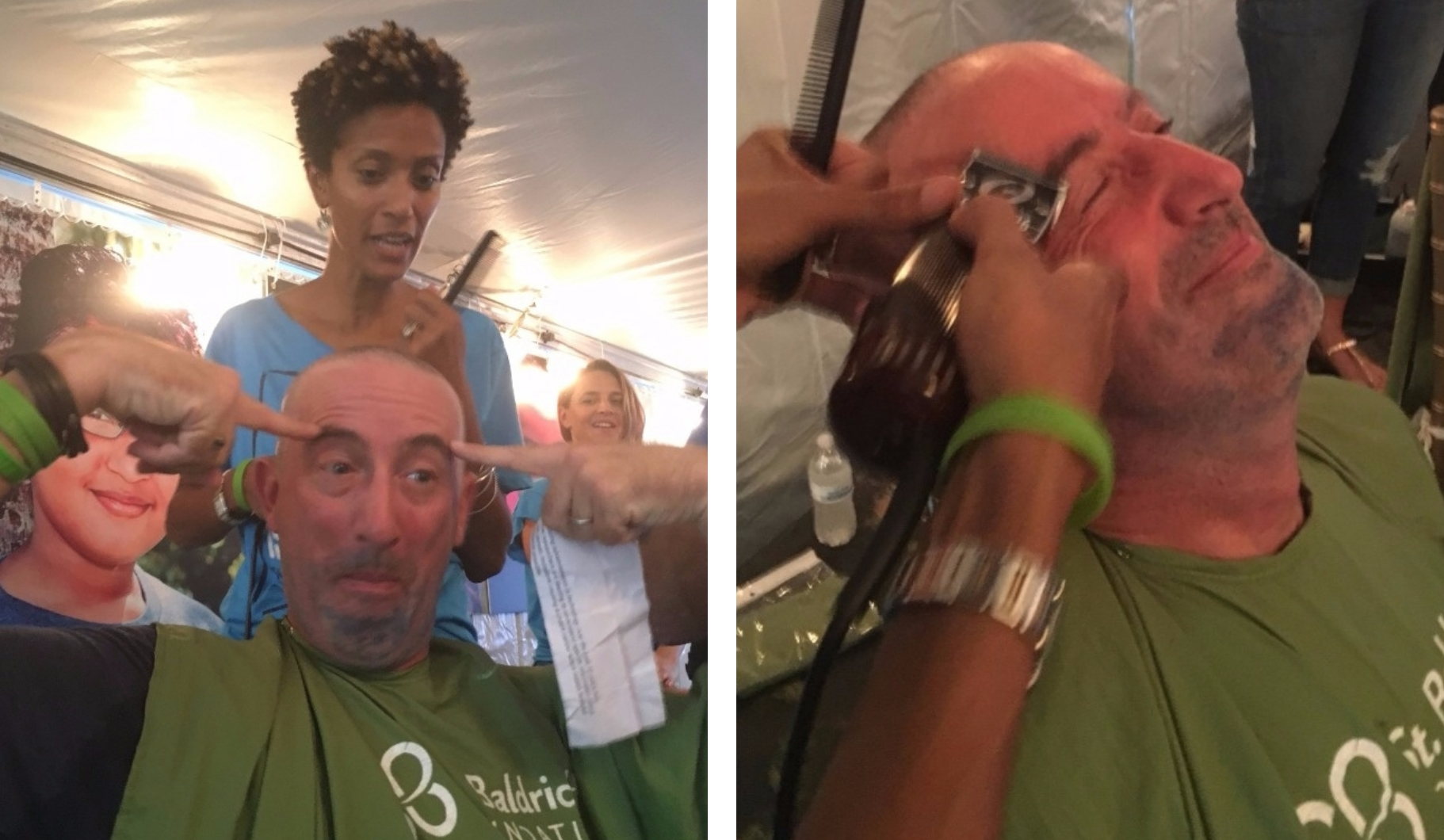 Eugene says goodbye to his eyebrows during the 2017 Hannah's Heroes St. Baldrick's head-shaving event in the Cayman Islands. He raised more than $9,000 for the most lifesaving kids' cancer research through his shave.
2) Oh Captain! My Captain!
I never imagined starting a team, but once I did, my fundraising skyrocketed! Creating a team automatically connects you to whole networks of potential donors, kids' cancer advocates and future team mates. Engage those networks through social media! Also, give your team constant and active encouragement and keep everyone on their toes by stoking friendly competition, i.e. who can raise the most today, this week, etc. It may seem like a lot of work, but it can turn into a huge payoff for kids with cancer.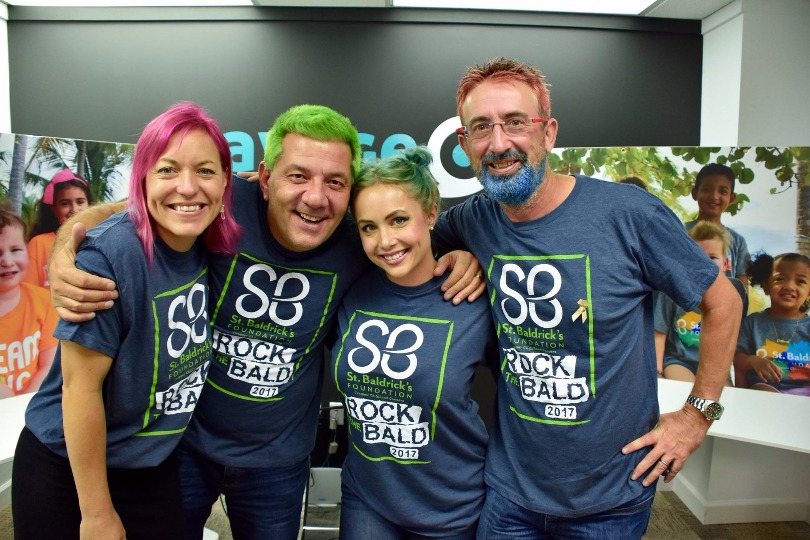 Eugene's team, Savage "Cuts" Consulting, committed to dyeing their hair — facial included — to boost their fundraising. From left to right: Team members Trina, Carlo, Dayna and Eugene. Photograph by Deep Blue Images
3) Make it Personal
Your message and request for donations can get stale year after year, so it's important to find personal stories and make them relevant to each community. Find and share stories about childhood cancer on social media.
Hot tip: The St. Baldrick's blog, the Member's Area and St. Baldrick's Facebook page are great places to start!
You can also ask your local organizing committee for information that you can use to spread awareness. Not everyone has a personal connection to childhood cancer, so it's important to put a face to the disease and the urgent need for research funding.
Put these tips to good use! Get involved today and together we can Conquer Kids' Cancer.
Get Involved
Read more on the St. Baldrick's blog: