When Dr. Monica Gramatges meets a kid with cancer, she often breaks the ice by talking about art. That's because she loves art and explored art therapy as a career before becoming a doctor. Read on to learn more about this St. Baldrick's Scholar's unique path to doctorhood and how she's helping kids with leukemia.
When Dr. Monica Gramatges was a medical student, she volunteered as an art teacher at MD Anderson Cancer Center in Houston, Texas. There, she met an amazing little girl with leukemia and Down syndrome.
And that's when something clicked. That's when she decided she wanted to be a pediatric oncologist.
"They'd lost their hair, they weren't feeling great, they were tired and nauseous, but they were still wanting to draw and paint, and were so creative," she said. "These were just kids wanting to be kids, despite everything that was happening to them."
But she didn't always dream of being a doctor. When she was growing up, she relished going to art museums with her mom. In high school she caught the biology bug, thanks to a phenomenal teacher. In college, she double majored in art history and biology, and then went on to give art therapy a try.
"I moved to Chicago to work with an art therapist, but I really felt like I was missing out on a lot," she said, explaining that she wanted to know why the people she worked with were sick.
That's when she decided to enter medical school.
And that's when everything came together. Now she's a pediatric oncologist, an assistant professor of pediatrics at the Baylor College of Medicine and a St. Baldrick's scholar.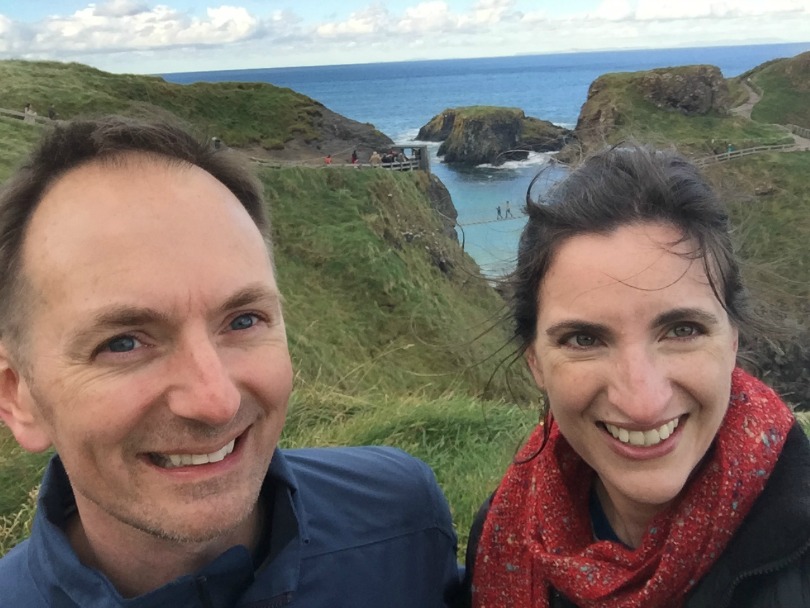 Dr. Gramatges and her husband, Matt, pose for a photo in Ireland, where she had presented at the 2017 International Society of Pediatric Oncology Conference.
Her work as a scholar is looking at whether the length of telomeres — The DNA and protein caps on the ends of chromosomes — could help doctors predict which children diagnosed with acute myeloid leukemia, or AML, were more likely to experience significant toxicity from chemotherapy.
Telomeres protect our genes from DNA damage, and shorten as we age and in response to environmental stressors, such as smoking or exposure to chemotherapy. As telomeres get shorter, our chromosomes become more susceptible to stress, damage, and mutations, and it becomes harder for cells to divide.
Dr. Gramatges decided to look at the telomere lengths in a group of kids being treated for AML or acute myeloid leukemia. She hypothesized that those children with shorter telomeres would have a more difficult time recovering from chemotherapy.
"AML therapy is very intensive and stresses the bone marrow quite a bit – we thought that those children with shorter telomeres might have a harder time recovering their blood counts," she said.
And that's exactly what her study found.
"Those children with the shortest telomeres after their first course of chemotherapy had major problems recovering from their fourth and fifth courses. Normally, we see recovery in 30 to 40 days, these kids were taking up to 90 days to recover," she said.
And some of them didn't recover at all.
"They were never able to receive a final course of chemo, because their bone marrow was so exhausted that they couldn't replace their own bone marrow with new blood cells," she said.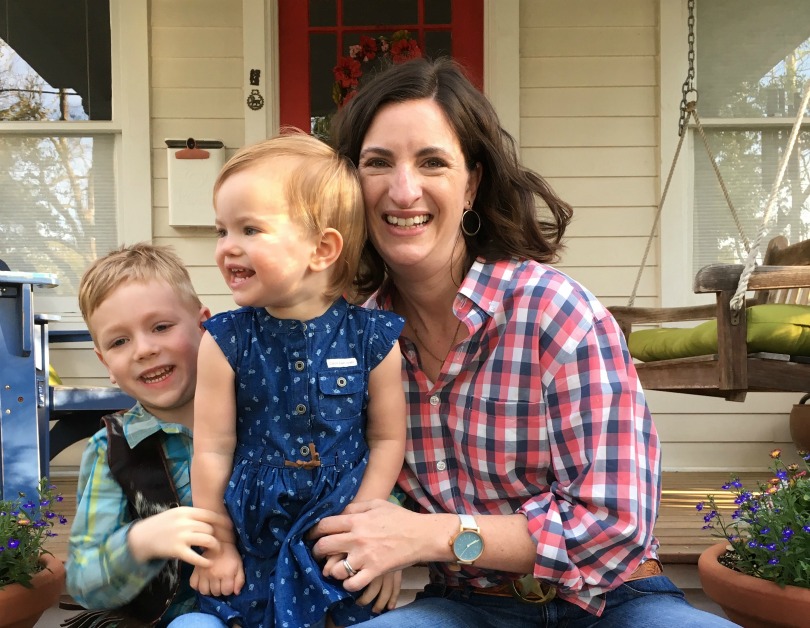 Dr. Gramatges is mom to two kids in Texas and tries to instill in them a love of art, just like her mom did with her.
She's now looking to explore how shorter telomeres could play a part in the long-term effects experienced by some survivors. She's grateful to St. Baldrick's for supporting her at a critical time in her career.
"I tried to give back in whatever little way I can, but it's nothing compared to what they've done for me," she said of St. Baldrick's. "I really feel like I owe them a huge debt of gratitude."
Dr. Gramatges may now be a scientist, but she's still an artist at heart too. She thinks that artistic streak and experience makes her a better pediatric oncologist.
"In trying to connect with children and families, it really helps to be able to engage with them and talk about their passions – and what kid doesn't love to draw?" she said, explaining that's especially true with the 2- to 5-year-old kids she treats. "They love to draw, they love to play, they love to sing, so when I'm trying to connect with a family or a child when I first meet them, having those conversations while working creatively on a project opens a lot of doors."
And though she doesn't have much time to pick up a paintbrush these days, in the end, she couldn't be happier with the way everything turned out.
"I'm basically a brand-new independent investigator with a tiny, tiny lab and one technician," she said with a laugh. "And it is awesome."
You can help support the innovative work of researchers like Dr. Gramatges. Give today.
Fund Kids' Cancer Research
Read more on the St. Baldrick's blog: