Let Votre Vu help you with your fundraising and your Valentine's Day shopping!
Since June 2012,
Votre Vu has supported the St. Baldrick's Foundation
by donating $1 from every
French Accents product
sold, and as a result has contributed $55,000 to childhood cancer research in 18 months.
The French-inspired beauty brand — a favorite of celebrities such as Matthew McConaughey, Jennifer Love Hewitt, and Jordan Sparks — has just unveiled two new campaigns to benefit St. Baldrick's:
Their "Bald is Beautiful" soiree program helps St. Baldrick's participants earn donations toward their individual, team, or event fundraising totals by hosting a Votre Vu party. The host will receive a minimum of 15% of the total soiree sales as a donation to their St. Baldrick's fundraising page.
Their 2014 Valentine's Day promotions provide customers with discounted beauty packages that include a donation to the St. Baldrick's Foundation.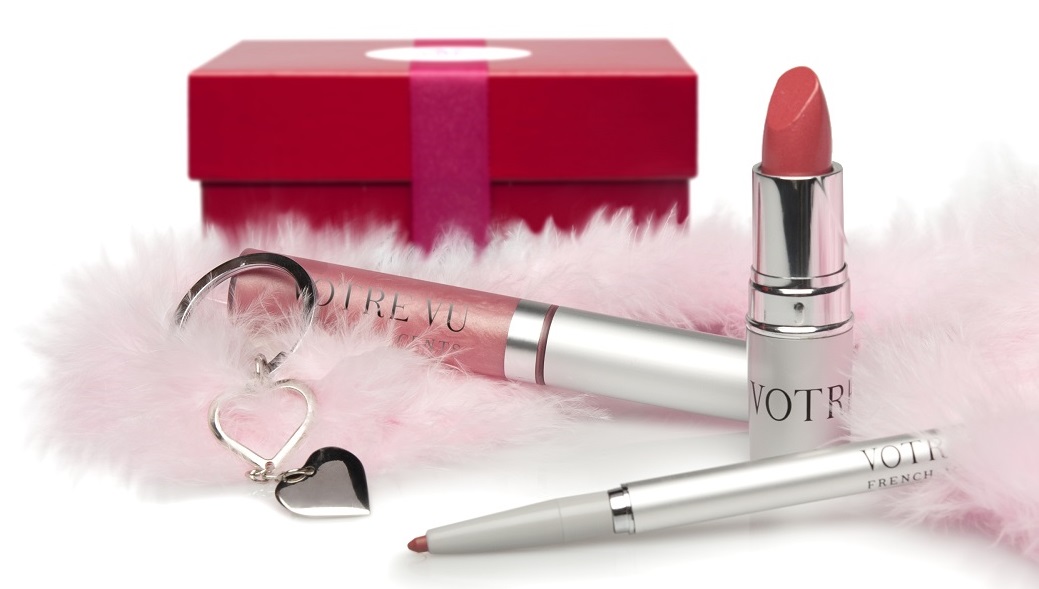 The "Le Secret de Cupidon" boxed set includes a $3 donation to the St. Baldrick's Foundation.
Soirees can be as simple as an "online party" (just email your friends and family to encourage them to buy), or a fun-filled event where your friends come together for an evening of French-inspired luxury while experiencing Votre Vu's product line. Add your favorite beverages and treats and you have an instant event benefitting pediatric cancer research! To learn more or to set up a soiree, contact
Heather@StBaldricks.org
.
While you can host a soiree at any time throughout the year, the Valentine's Day promotion line is only available through February 14. Don't miss out on the opportunity to surprise your loved one with some of Votre Vu's most popular products — or to help yourself look your most glamorous for your special Valentine!
Once again, merci beaucoup to Votre Vu for their continued dedication and generosity to kids with cancer!
Shop Votre Vu's full French Accents product line, purchase a Valentine's Day gift set, or contact Heather@StBaldricks.org to host a "Bald Is Beautiful" soiree.
Shop Votre Vu
Interested in getting your company involved in the fight against kids' cancer? Contact Sponsorships@StBaldricks.org to learn more.