Two of Carlos Sandi's three children have been diagnosed with cancer — Althea, who died in 2006, and Phineas, who is now cancer free thanks to childhood cancer research. Carlos takes his family's story to his representatives in this moving letter.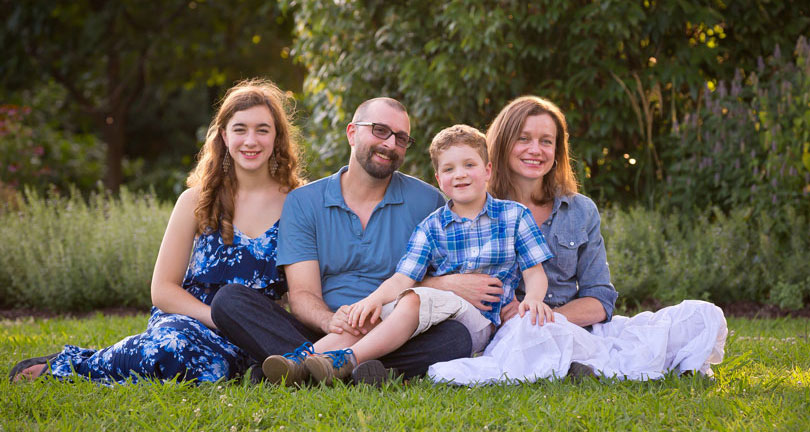 The Sandi family (left to right): Fiona, Carlos, Phineas and Tina.
Dear Senators:
I am writing today to ask for your support of the childhood cancer STAR Act. This bill reflects the highest-level legislative priorities as defined by rounds of carefully considered conversation among the many groups comprising the Alliance for Childhood Cancer.
I don't know what the rubric or algorithm is for deciding if you should co-sponsor a bill, but I can tell you from personal experience that without direct federal support for childhood cancer research in the form of the NIH Pediatric Oncology Branch, my son Phineas would not be spending this week attending a Lego robotics camp; he would be every bit as dead as his older sister who we lost to acute myeloid leukemia in 2006.
Althea was diagnosed with acute myeloid leukemia in 2006. She died later that year.
Research works, but without the right incentives and sufficient attention to the right causes, it does not happen. This bill is 100% pragmatic and carefully-considered substance derived from high-level consensus among the top childhood cancer organizations in America. The results may not happen tomorrow, but they will happen if researchers believe they have the support they need to look for cures for childhood cancers.
BLOG: How Immunotherapy Saved Phineas [VIDEO] >
In September of last year, I had the privilege of speaking at a meeting of the NIH Recombinant DNA Advisory Committee. I flew up there to support the team that saved my son's life as they sought to open a new clinical trial using a slightly modified version of the immunotherapy that finally got Phineas into remission. One of the board members passionately believed that the trial should not be allowed to proceed with pediatric patients until it had been first proven on adult patients.
By his logic, because children were unable to give informed consent, it was more ethical for them to die than to have access to unproven treatments.
By his logic, my son would also be dead.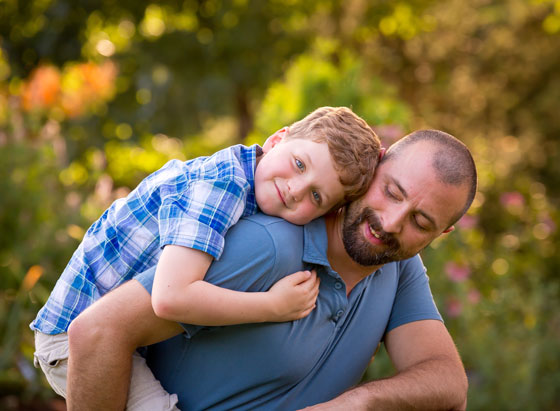 Phineas smiles with his dad, Carlos.
It was probably one of the worst public speaking attempts of my professional life because by the time we were allowed to comment, emotions were running high. But I honestly believe that if our little group of four parents had not shown up that day to speak on behalf of those kids who have run out of options, this trial would not have moved forward. Ultimately, with public intervention the trial was approved and it will save lives.
Children do not have equal access to novel therapies, and the rest of the points in the STAR Act are all equally valid. Childhood cancer is different from adult cancer, and our children's issues are different. This act will not singlehandedly cure childhood cancers, but is a major step in the right direction for a problem most people do not want to think about.
Tomorrow you should be getting a call to follow up and see if you will sign on to this bill as an original co-sponsor.
Please say yes.
Having been through childhood cancer hell with two of my three children, I sincerely hope that neither you nor anyone you care about ever personally understands how important this issue really is. Please, just take my word for it and sign on as an original co-sponsor of this bill.
Thank you.
Carlos Sandi
Kids with cancer need you. Contact your representatives and urge them to support the STAR Act.
Don't miss an opportunity to speak up for kids with cancer. Join our advocacy action network to stay informed and receive alerts when your help is needed the most.
Read more on the St. Baldrick's blog: