Ambassador Daisy's mom, Natalie, likes to keep her daughters connected to their Chinese culture. Part of that is celebrating Chinese New Year! But when Daisy was diagnosed with childhood cancer, it was hard for the little girl to enjoy the holiday. As this Chinese New Year celebration comes to a close, Natalie explained how this year was special — and a whole bunch of fun.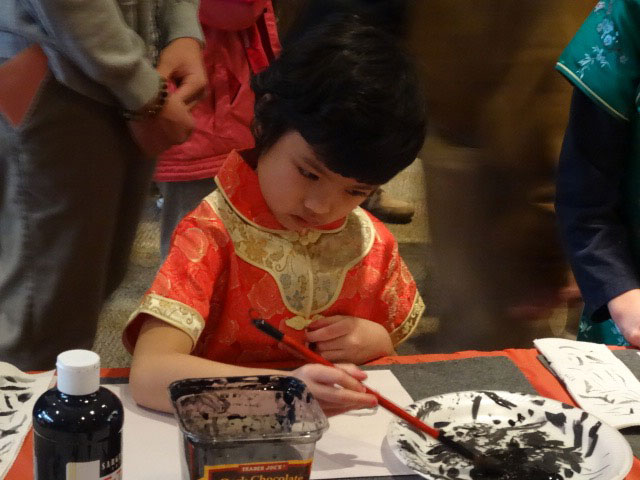 Daisy is the picture of fierce concentration as she paints a panda during Chinese New Year's.
"While Daisy was in treatment, we couldn't celebrate Chinese New Year," Natalie said. "We were too worried about being out in public with so many germs, since Daisy's immune system was compromised."
Daisy and her family are raising money for childhood cancer research! Help their team "Hope For Daisy" reach its $8,000 goal >
This year was different. After intense treatment for medulloblastoma, Daisy is out of the hospital, done with her therapy and shows no evidence of disease.
Daisy enjoys arts and crafts during the Chinese New Year celebration.
She finally got to go out on the town and ring in the Year of the Goat like you're supposed to — by eating loads of dumplings, buying lots of candy and just generally having a good time with the people you love.
"We did celebrate," her mom said. "And being with friends and doing what we used to do felt really good. Things feel  more 'normal.'"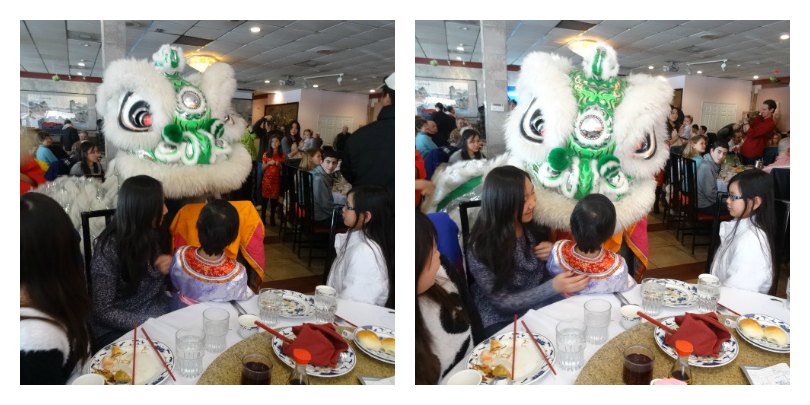 Daisy enjoyed the dancers at the dim sum restaurant during her family's Chinese New Year celebration.
Between all the raucousness and feasting, Daisy even conquered a fear.
"Daisy has always been a bit fearful of the lion dancers, but this year she really enjoyed them. They even came up to her twice and she didn't seem to mind at all."
You go girl.
Make the Year of the Goat extra special by helping Daisy and her team reach their $8,000 goal. Donate today! 
Donate
Read about Daisy and other kids with medulloblastoma: