Board of Directors
---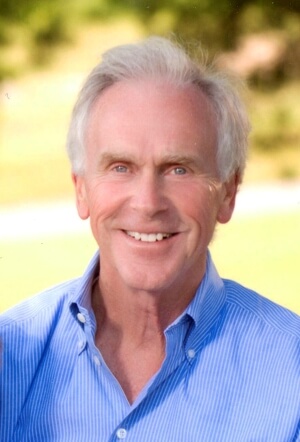 Franklin W. Nutter
Chair of the Board
President
Reinsurance Association of America (RAA)
Washington, D.C.
Mr. Nutter currently serves on the Advisory Board of the OECD's International Network for the Financial Management of Large-Scale Disasters, the RAND Center on Catastrophic Risk Management and Compensation, the Carl H. Lindner III Center for Insurance and Risk Management Advisory Board, and the Board of the St. Baldrick's Foundation—the single largest non-government contributor to pediatric cancer research. He also serves on the Editorial Panel of Intelligent Insurer magazine. He has recently served on the Advisory Board of the Center for Health and the Global Environment, an adjunct to the Harvard University School of Public Health, Council of the American Meteorological Society, and the Board of the University Center for Atmospheric Research, a consortium of universities managing the National Center for Atmospheric Research sponsored by the National Science Foundation.
He has served as a member of the Board of Directors of the Advocates for Highway and Auto Safety, the Insurance Institute for Highway Safety, and the Worker's Compensation Research Institute, the Board of Overseers of the Institute for Civil Justice, a subsidiary of the Rand Corporation and on the Board of the Bermuda Institute for Ocean Sciences.
Mr. Nutter has a Juris Doctorate from the Georgetown University Law Center and a bachelor's degree in economics from the University of Cincinnati. Mr. Nutter was an officer in the U.S. Navy and is a Vietnam veteran. He competed in the 2019 Senior Olympics in cycling.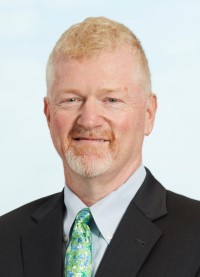 John Bender
Founder & Chairman Emeritus
President & CEO, Global Reinsurance
Allied World Reinsurance
New York, New York
John began his career at St. Paul Reinsurance and is now President & CEO, Global Reinsurance for Allied World Reinsurance in Manhattan. A native of Long Island, New York, he is proud to call himself Irish-American. Along with his siblings, John spent many childhood summers on his uncle's farm in County Roscommon, Ireland, where he learned the value of hard work and the art of a good story. An active member in his local communities for the last twenty years, John enjoys spending quality time with his family and friends, playing golf or reading a good book.
John helped weave the St. Baldrick's story together when he took up co-founder Tim Kenny's challenge to give back. Drawing inspiration from Enda McDonnell's mane of hair, it was John who paired the idea of shaving heads with helping children fighting cancer. Since then, he has distinguished himself as the "Iron Man" of St. Baldrick's – being the only person in St. Baldrick's history to have been shorn every year, including a second visit to clippers in 2003. An active recruiter for the cause, John is always scouting new events, sponsors and shavees. John is husband to Alanna Devine, and proud father of Shannon, Brady and Casey who grew up with St. Baldrick's mascot, Lucky, and are dedicated volunteers in their own rights.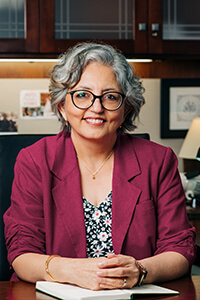 Smita Bhatia, M.D., MPH
Director, Institute for Cancer Outcomes and Survivorship
University of Alabama at Birmingham
Birmingham, Alabama
Smita Bhatia, M.D., MPH, is the Director of the Institute for Cancer Outcomes and Survivorship in the UAB School of Medicine, as well as the Vice Chair for Outcomes in the Department of Pediatrics and Senior Advisor for Cancer Outcomes Research at the O'Neal Comprehensive Cancer Center at UAB. In addition to serving on the ASCO Board of Directors, Bhatia also serves on the Conquer Cancer Foundation Grants Selection and Audit Committees, and the Survivorship Guideline Advisory Group.
An ASCO member since 1996, Bhatia has served on the Cancer Survivorship Committee, Cancer Prevention Committee, and the Journal of Clinical Oncology Editorial Board. She received a Young Investigator Award from the Conquer Cancer Foundation of ASCO in 1996.
Bhatia has served on the Program Committee of the American Society of Bone Marrow Transplantation. She has been an active investigator in the Childhood Cancer Survivor Study and served on the Executive Committee and as Chair of the Genomics Working Group for the study. She has served as Associate Chair and on the Executive Committee of the Children's Oncology group, among other leadership positions.
Born in India, Bhatia obtained her MBBS and medical degree from All India Institute of Medical Sciences, where she also completed her internship and residency (and was Chief Resident) in pediatrics. She earned her master's degree in public health from the University of Minnesota, where she also performed fellowships in blood banking, pediatric hematology/oncology, and bone marrow transplantation.
Dr. Bhatia is a past donor, a member of the Foundation's Scientific Advisory Committee since 2012; a grant reviewer since 2012 and a participant in all four of the Foundation's Research Summits.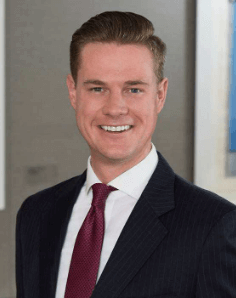 Ryan Brown, CAIA, CFP®
Consumer and Wealth Management
Goldman Sachs
Los Angeles, California
Ryan is a vice president within the Investment Management Division.
In his role at the firm, Ryan serves as a trusted advisor to Ultra High Net Worth individuals, family offices, entrepreneurs, and select institutions, as well as partners with nonprofit organizations and their board members to provide access to Goldman's Institutional Client Solutions business (OCIO).
Ryan joined Goldman Sachs in 2009 out of the Chicago office, where he spent his time advising large financial institutions and their top producing financial advisors on global economies, US and Non-US financial markets, risk management practices, portfolio construction and optimization, and investment selection before moving into the Private Wealth Management Group in 2014.
Ryan earned an MBA from The University of Chicago Booth School of Business with concentrations in Finance, Economics, and Entrepreneurship in 2013 and a B.S. in Finance & Entrepreneurship from The University of Arizona in 2008. During his studies, Ryan also spent time studying abroad at the Guanghua School of Management at Peking University in Beijing, China, as well as at The University of Newcastle in Australia.
Ryan holds the Chartered Alternative Investment Analyst (CAIA) designation as well as the Certified Financial Planner (CFP®) designation.
Before joining Goldman, Ryan worked as an Associate at UBS.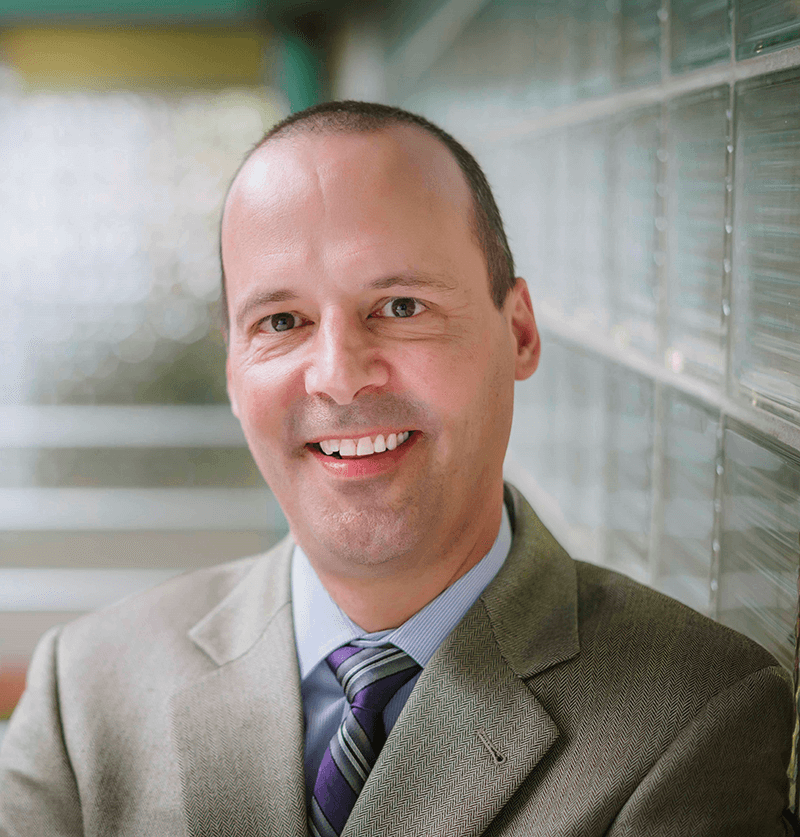 Richard A. Bucher
President & Chief Executive Officer
Victaulic
Easton, PA
Richard A. Bucher, Ph. D. serves as the President and Chief Executive Officer of Victaulic, a global company headquartered in Pennsylvania. Since joining Victaulic in 2009, Dr. Bucher has reinforced Victaulic's long-standing commitment to innovation. Under his leadership, Victaulic's patent portfolio has grown substantially with the issuance of over 3,200 patents globally while its research and development organization has doubled in size.
Prior to joining Victaulic in 2009 as Vice President of Engineering, Dr. Bucher spent 14 years at W.L. Gore, a manufacturer of technologically advanced composite materials where he worked in industrial and medical sectors. Dr. Bucher holds bachelor's and master's degrees in materials science and engineering from Rice University and a doctorate in materials engineering science from Virginia Tech.
Dr. Bucher serves on the FM Approvals Advisory Council, University of Maryland's Board of Visitors for the Department of Fire Protection Engineering, as well as the Tugboat Institute. Dr. Bucher is also a member of the Board of Trustees for the Manufacturers Alliance and aims to advance diversity and inclusion within the workplace by pledging the CEO Action for Diversity and Inclusion. Additionally, Dr. Bucher is a member of the Campaign Cabinet for the United Way of the Greater Lehigh Valley and the Campaign Committee for the DaVinci Science Center.
Dr. Bucher and his wife, Amy, lost their eldest child, Arden, to neuroblastoma in 2008. Both Dr. Bucher and his wife are active advocates and fundraisers for childhood cancer research through the St. Baldrick's Foundation and along with Arden's siblings, Grayson and Zoey, hold an annual event in September in her memory.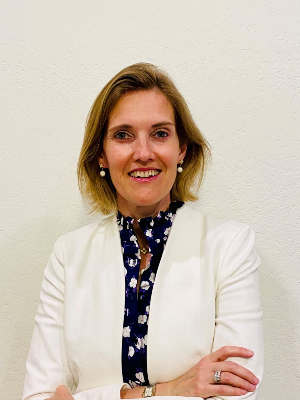 Jill Cetina
Mom to a pediatric cancer survivor
Associate Managing Director
Moody's Investor Services
New York, New York
Jill Cetina is associate managing director at Moody's Investor Services and is responsible for leading the team that covers U.S. bank and government sponsored enterprise ratings. She began her career as an economist at the U.S. Treasury Department in Washington D.C. and spent 20 years in public service at the Office of the Comptroller of the Currency, the Federal Reserve Board, and finally as a vice president in Banking Supervision at the Federal Reserve Bank of Dallas. Originally from the Midwest, Jill earned a B.A. from Grinnell College and a Master's from Princeton University. She holds a Chartered Financial Analyst designation and has published research on various banking topics.
Jill first learned about St. Baldrick's when her oldest child, at age 3, was diagnosed with late-stage kidney cancer (Wilms tumor, stage IV) in late 2006. Her toddler daughter lamented the loss of her hair to chemotherapy and radiation. Jill decided shaving her head would show support and affirmation to her daughter during her cancer treatment. At this time, Jill learned about St. Baldrick's and its mission. She held a head-shaving event that included her town's mayor and two city council members. Jill shaved her head again for St Baldrick's in September 2021 to mark National Childhood Cancer Awareness month.
Jill has shared the last 25 years with her partner, Dr. Weihsueh Chiu, a professor of computational toxicology at Texas A&M University. Dr. Chiu's research includes the study of chemical agents that may be carcinogenic. They are blessed with two children.
Susan L. Cohn, MD
Professor and Section Chief of Hematology, Oncology, Stem Cell Transplant
Department of Pediatrics Dean for Clinical Research, Biological Sciences Division
University of Chicago
Chicago, Illinois
Dr. Cohn has devoted her career to caring for children with neuroblastoma and conducting clinical and translational research focused on developing more effective treatments. In 2000, Dr. Cohn was appointed the first Chair of the Children's Oncology Group (COG) Neuroblastoma Disease Committee. She worked with colleagues to developa risk-classification system for treatment stratification. Under Dr. Cohn's leadership, a series of risk-based clinical trials were developed and conducted, resulting in significant reductions in treatments for children with low-and intermediate-risk disease and improved survival rates for high-risk patients.
Since 2004, she has co-Chaired the International Neuroblastoma Risk Group Task Force which has established the International Neuroblastoma Risk Group (INRG) Classification System and more recently has developed the INRG Data Commons. This ecosystem links genomic and clinical neuroblastoma data from children diagnosed with this cancer from around the world.
Dr. Cohn received her MD degree from the University of Illinois in Chicago. She did her pediatric training at Michael Reese Hospital & Medical Center in Chicago and herpediatric hematology/oncology fellowship training at Children's Memorial Hospital at Northwestern University in Chicago.
She served as President of the Advances in Neuroblastoma Research Association from 2008-1210, and was elected to the Board of Directors of American Society of Clinical Oncology (ASCO) in 2009. Among other numerousawards and recognition, Dr. Cohnis the recipient of the 2016 ASCO Pediatric Oncology Award.
Dr. Cohn has been married to James Cohn, an internist in private practice, for almost 39 years. They have two sons, Aaron, married to Sarah, and Lee, married to Jenny, along with 2 grandsons, Sam and Jonah.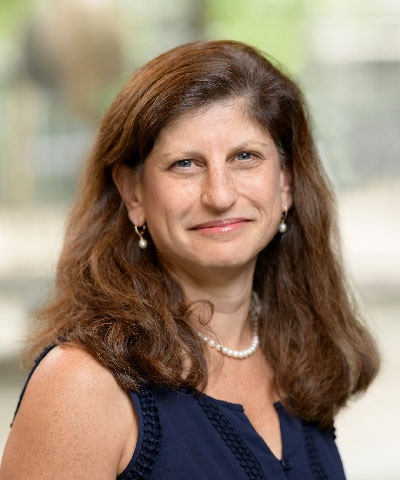 Julia Glade Bender, M.D.
Vice Chair for Clinical Research
Department of Pediatrics
Member, Sarcoma Service
Memorial Sloan Kettering
New York, New York
Julia Glade Bender, M.D. is a pediatric oncologist, translational clinical trialist, and provides scientific leadership for early phase clinical trials sponsored by the National Cancer Institute (NCI), the Children's Oncology Group (COG), and other small consortiums at a national level.
As an active member of the COG Developmental Therapeutics Committee (DVL) since 2004, Dr. Glade Bender also serves as the DVL liaison to the Neuroblastoma and Bone Sarcoma Steering Committees, and has chaired or vice-chaired 15 national phase 1, 2, and later stage trials. Additionally, she serves as a consultant to the Pediatric Oncologic Drugs Advisory Committee (ODAC) of the Food and Drug Administration (FDA), sits on the Steering Committee for the Pediatric NCI-MATCH (Pediatric Molecular Analysis for Therapy Choice), and serves as the COG Chair for the ECOG-ACRIN-NCI-ComboMATCH.
Graduating from Yale University and the University of Pennsylvania School of Medicine, the first two decades of Dr. Glade Bender's career were spent at Columbia University Medical Center where she achieved the rank of Associate Member, served as the Interim and Associate Director of the Division of Hematology, Oncology, and Stem Cell Transplantation, and served as Medical Director for the Developmental Therapeutics and Precision Medicine programs.
Dr. Glade Bender completed her pediatric residency at the Mount Sinai Hospital and her hematology-oncology fellowship at Memorial Sloan Kettering (MSK). In 2018, she returned to MSK as a professor and Vice Chair for Clinical Research in the Department of Pediatrics (MSK Kids). Three years later, she helped found the Lisa and Scott Stuart Center for Adolescent and Young Adult Cancers where she now co-leads at MSK.
With a passion for training the next generation of translational clinician-scientists, Dr. Glade Bender has made it her duty to practice alongside young investigators in the pre-clinical and clinical leadership of early phase studies.
Dr. Glade Bender met her husband, Jonathan, in nursery school and have been married for over 30 years. As a proud parent to 5 adult children, she has been delighted to watch her family grow.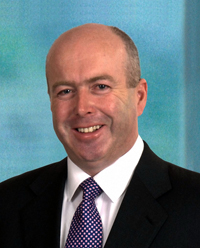 Tim Kenny
Founder & Chairman Emeritus
Executive Chairman
Aran Insurance Services Group
Rockville Centre, New York
Tim Kenny is the co-founder and executive chairman of Aran Insurance Services Group, a full-service managing general agency and underwriter specializing in acquiring and developing insurance underwriting facilities for both the property and the casualty and accident and health markets.
Prior to founding Aran Insurance Services Group in 2009, Tim served as president and chief executive officer of QBE the Americas until his retirement on September 30, 2008. Tim has extensive leadership and global industry experience, including strong business relationships with other insurance and reinsurance industry leaders.
Tim joined QBE in 1994, as vice president and controller, and has served in numerous senior management roles including, senior vice president and CFO, executive vice president and CFO before being appointed to president and CEO in 2000. While CEO he took the company from less than $100 million in revenue to over $4 billion.
Prior to joining QBE, Tim was vice president and controller, The Reinsurance Corporation of New York where he directed all corporate financial function for the company. He has also served in management roles at Unione Italiana Reinsurance Company of America, Metropolitan Reinsurance Company and QBE Europe Insurance & Reinsurance Company.
Tim is a former Board member of The Reinsurance Association of America (RAA), Brokers and Reinsurance Markets Associations (BRMA) and International Insurance Society (IIS). He is also a former Member of the Insurance Accountant and Systems Association (IASA) and The Society of Financial Management (SIFM).
As a Founder and past Chairman of the St. Baldrick's Foundation, Tim issued the challenge now heard around the world and one that has brought temporary baldness to so many in support of childhood cancer. Tim has served on numerous boards, including Chairman of the Admissions Committee of the Society of the Friendly Sons of Saint Patrick in the City of New York.
A graduate of the University of Limerick with a Diploma of Business Studies, Tim has also studied in London; at the Institute of Credit Management (M.I.C.M.), and the Chartered Insurance Institute. He also studied at St. John's College of Insurance in New York. Tim started his career in Shannon, Ireland before relocating to New York in 1987.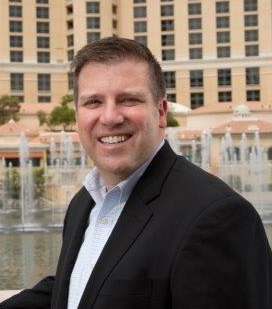 John M. McManus
Executive Vice President, General Counsel & Secretary
MGM Resorts International
Las Vegas, Nevada
John M. McManus is Executive Vice President, General Counsel and Secretary for MGM Resorts International. In this role, he is responsible for oversight of theCompany's legal affairs as well as the government affairs, corporate communications, corporate security, risk management and compliance departments. Mr. McManus works closely with members of senior management and the Company's Board of Directors. He joined MGM in 2001 and has served as counsel in various capacities at the parent company and its operating subsidiaries during his tenure.
Before joining the Company, John held the position of Executive Vice President, General Counsel and Secretary for the Sahara Hotel & Casino and worked as an associate attorney with the Las Vegas law firm of Schreck, Jones, Bernhard, Woloson & Godfrey. John has been a donor to the Foundation since 2015, was a team leader for MGM, and is a seven-time shavee, having just achieved the rank of Knight of the Bald Table. He has personally raised just under $1.6 million and in doing so has become the Foundation's #1 all-time fundraising shavee.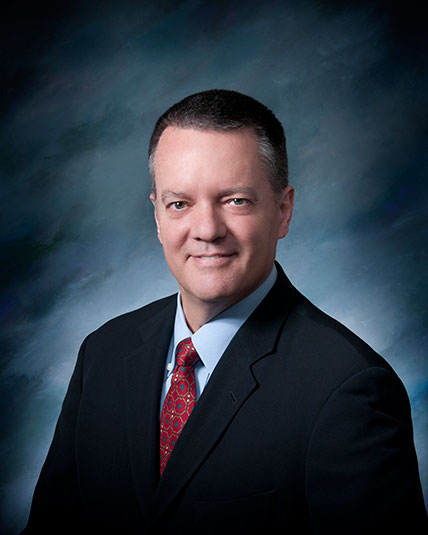 Phil Ralston
President
American Nevada Company
Henderson, Nevada
Phil Ralston is the president of American Nevada Company (ANC), which specializes in the design and development of master-planned communities, commercial developments and residential properties. He oversees all aspects of ANC's operations, including development and financing activities. During his tenure, Phil has been responsible for the origination and negotiation of more than $1 billion in financing transactions, and in the planning development and management of 15,000 acres of master-planned community property and 2.7 million square feet of commercial property.
Phil earned his Bachelor of Science from the University of Nevada, Las Vegas (UNLV) in 1984 and has been a certified public accountant since 1987. Phil is involved in professional and community organizations in various capacities. He is a board member and past chairman of the Executive Advisory Board for UNLV's Lee Business School, founding board member of the Financial Executives International, Nevada chapter and also was a board member of a local Las Vegas community bank for 10 years.
Phil first became involved with the St. Baldrick's Foundation to support the daughter of a friend who was diagnosed with cancer and has since become one of the leading Las Vegas fundraisers. As a St. Baldrick's volunteer shavee since 2008, he has raised more than $309,000 for lifesaving childhood cancer research and his team, Bald by Design, has raised an additional $516,000 to help conquer childhood cancers.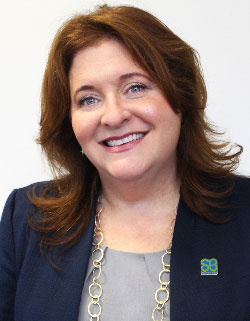 Kathleen Ruddy
Chief Executive Officer
St. Baldrick's Foundation
Monrovia, California
A career non-profit fundraising, marketing and public relations professional, Kathleen began work in the childhood cancer community in early 2001 - the same day she began planning the growth of what would become the St. Baldrick's Foundation.
The daughter of two cancer survivors, Kathleen believes in paying it forward, and enjoys managing and serving as a board member for the Foundation, in addition to being a two-time shavee, DWYW participant and active advocate for children with cancer. She is a frequent speaker at non-profit conferences and gives her time to advise start-up charities and young people pursuing careers in the non-profit sector.
Kathleen's professional experience includes raising more than US $500 million for religious and educational organizations, hospitals, disaster response and recovery and social service organizations, as well as childhood cancer research organizations. She has served on the Alumni Board of Directors for her alma mater, and continues to volunteer for several charities, church and political organizations.
Kathleen received a Bachelor of Arts in Individualized Studies/Public Relations and a Minor in Business Administration/Marketing from Loyola Marymount University.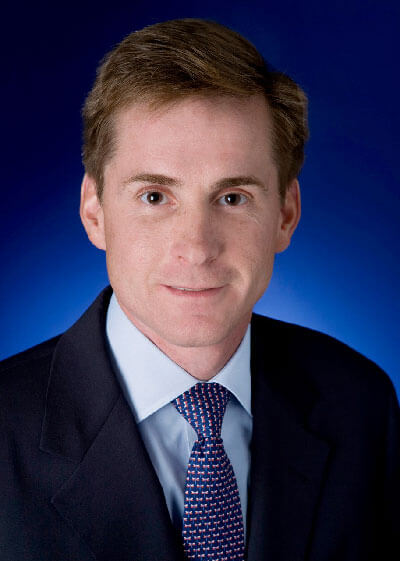 Thomas Selquist
Managing Director, Private Bank
JPMorgan
New York, New York
Tom Selquist is a Managing Director and an Investment Specialist in the Financial Institutions Group at J.P. Morgan Private Bank. He has over 20 years of experience working in capital markets and in his role, he advises families on all aspects of their wealth management.
Prior to his current role, he started at Goldman Sachs in 1996 as an Institutional Sales Trader covering sovereign wealth funds, mutual funds, hedge funds, and family offices. In 2009, he went to Deutsche Bank where he was Co-Head of Global Capital Sales for North America. Most recently, prior to coming to J.P. Morgan he was at Goldman Sachs in the Markets Coverage Group assisting UHNW private clients and family offices implement their investment strategies.
Tom and the Selquist family have been involved with St Baldrick's for many years. They attended events started by friends who lived in Connecticut and eventually went on to start an event of their own in NJ. It has been a family affair with Holly and each of their children taking active roles as either shavees or volunteers.
Tom earned his BA from Ohio Wesleyan University (1989) and his MBA from The Fuqua School of Business at Duke University (1996).
He and his wife Holly have three children and live in Madison, NJ.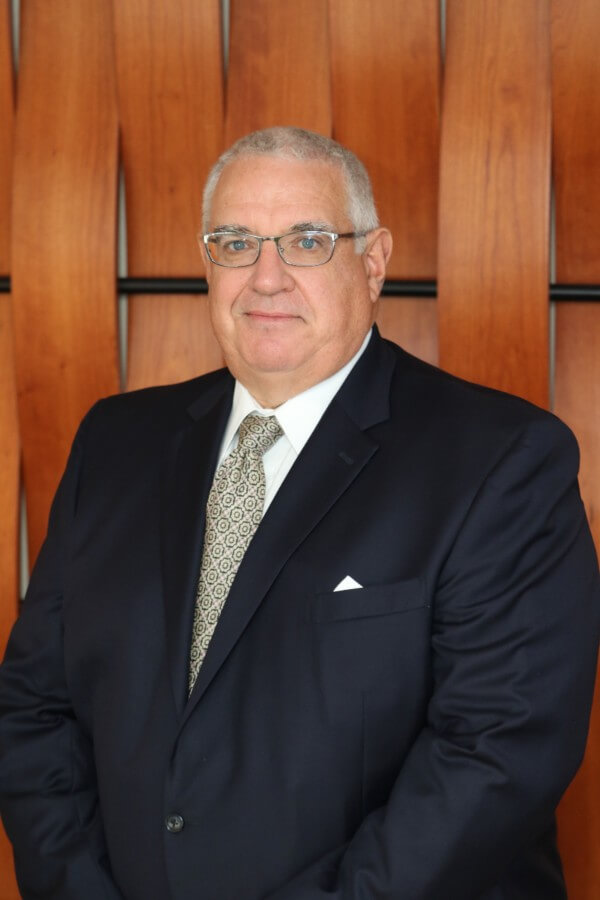 John K. Smith, CPCU
President & CEO
Pensylvania Lumbermens Mutual Insurance Company
Philadelphia, Pennsylvania
John K. Smith, CPCU, is President and CEO at Pennsylvania Lumbermens Mutual Insurance Company (PLM). He has over 40 years of insurance experience, working in various P&C insurance companies, before joining PLM in 1998. Under his leadership PLM has grown from a tertiary regional player in the lumber and wood products niche, to the market leader in this segment. Active in the insurance and wood-related industries, John has served on several boards of directors, where he has been able to share the knowledge and expertise he has gained over his career. He is currently President of the Board of Trustees of Gamma Iota Sigma, member of the Fox School of Risk & Insurance Industry Advisory Council, member of the Board of the Hardwood Federation and its Political Action Committee (PAC), Chairman of the Mary G. Roebling Foundation, and the Treasurer of West Trenton Presbyterian Church.
John holds a bachelor of science degree in Commerce from Rider University and his Master in Business Administration degree from the University of Pittsburgh. A lifelong learner, John has obtained several professional designations, including: Chartered Property and Casualty Underwriter (CPCU), Certified Insurance Counselor (CIC), Associate in Reinsurance (ARe), and Certified Risk Manager (CRM). He is currently working on his Associate in Risk Management (ARM) designation. John's commitment to the wood and insurance industries has been recognized numerous times and, most recently, he was named Franklin Award Winner, an honor given through the Philadelphia CPCU Society and the Insurance Society of Philadelphia.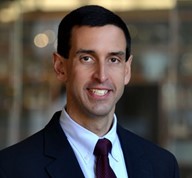 Jason T. Yustein, MD, PhD
Professor, Department of Pediatrics, Emory University School of Medicine
Director, Solid Tumor Translational Research, Aflac Cancer and Blood Disorders Center
Children's Healthcare of Atlanta
Atlanta, Georgia
Dr. Yustein's research concentrates on pediatric sarcomas, including Osteosarcoma, Ewing sarcoma, and Rhabdomyosarcoma. He is a member of the Ewing Sarcoma as well as the Osteosarcoma Biology Committees of the Children's Oncology Group. He is also a member of the COG Ewing Sarcoma Drug Task Force. This task force was formed to identify, prioritize and recommend therapeutic approaches and treatment regimens for upcoming COG clinical trials. He has been a member of the St. Baldrick's Scientific Advisory Committee since 2012.
Dr. Yustein received his M.D./Ph.D. from Case Western Reserve University, his pediatric residency training at the Johns Hopkins Children's Center and his pediatric hematology-oncology fellowship at the Johns Hopkins University School of Medicine and the National Cancer Institute.
His laboratory has experience and interest in merging innovative murine models and patient-derived resources towards garnering molecular insights into sarcoma initiation, development/resistance and metastatic progression and testing novel therapeutic interventions for these aggressive malignancies.
He has also been actively engaged in the training of numerous undergraduate and graduate students, post-doctoral fellows, clinical fellows and junior faculty and he provides lectures for the medical and graduate schools. He has received several awards including the prestigious Fulbright-Jaworski Teaching award for Education and Teaching.
Dr. Yustein is married to Gabrielle Moses and they have three children, Doran, Elias, and Liora.
---
Board Members Emeritus
Joe Bartlett
News Director
WOR Radio
New York, New York
Joe Bartlett serves as News Director of WOR and morning newscaster for iHeartRadio's popular morning show hosted by Len Berman. While delivering the news with authority and credibility, Joe also brings warmth and personality to the morning news. Among his many honors, the award of "Best Newscaster in New York City." Joe is much more than a newsman; he is a versatile talent, who also hosts "The First Morning News" a one-hour news update to start the day at 5:00am. He also hosts the "Joe Bartlett Saturday Show" Saturdays from 6am to 7am, which has become an outlet for Joe's creative side. In addition, Joe hosts a Sunday morning program dealing with elder law and other legal and financial issues.
He has won numerous awards for his reporting. Among the awards: "Best Spot News Coverage" from the New York State Broadcasters Association for his coverage of the 9/11 terror attacks, the New York Press Club "Gold Typewriter" and Society of Professional Journalists "Deadline" award for public service. He has also won numerous "Best Newscast" awards from both the Associated Press and New York State Broadcasters.
Joe came to WOR in 1987, after working in both radio and TV in the Albany, New York market. After working just 6 months as a street reporter and anchor, Joe was promoted to Managing Editor and one year later was named News Director. Beyond his leadership of the respected WOR News Department, Joe is a past President of the New York State Associated Press Broadcasters Association, and a member of the Radio TV News Directors Association.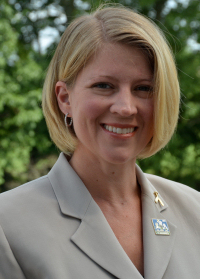 Amy Bucher
Advocate and Mother of Arden
Bethlehem, Pennsylvania
Amy Bucher has been an active advocate for increased funding for childhood cancer research since her oldest daughter, Arden, was diagnosed with stage IV Neuroblastoma in 2007. In 2008, Arden died a few months before her fourth birthday. Keeping her memory alive, the Buchers honored Arden by agreeing to name her as one of the five St. Baldrick's Ambassador Kids for 2011.
Prior to motherhood, Amy was a high school English teacher, earning her Master's degree from the University of Delaware in 2000. Now an at-home mom, Amy stays involved in the fight for more effective, less toxic treatments for kids with cancer.
As an original member of the St. Baldrick's team, 46 Mommas Shave for the Brave, Amy also shaved her head for St. Baldrick's in September of 2010 with other mothers from across the country who shaved in solidarity with all childhood cancer patients, survivors, and victims. She is moved by the passion and enthusiasm of St. Baldrick's staff and volunteers, always inspired by how they work together to help the Foundation grow in order to fulfill its mission. She also currently serves as a Patient Advocate on the National Cancer Institute's Pediatric Leukemia and Lymphoma Steering Committee (PLLSC) and Patient Advocate Steering Committee (PASC.) Amy appreciates the unwavering support and dedication of her family and friends, especially her husband, Rick, and son, Grayson, other proud St. Baldrick's shavees, and her daughter, Zoey, who share her sense of urgency when it comes to raising awareness of the desperate need for funds dedicated to advancing the most promising pediatric cancer research.
Charles M. Chamness
Chairman Emeritus
President & CEO
National Association of Mutual Insurance Companies
Indianapolis, Indiana
Charles (Chuck) M. Chamness is president and chief executive officer of the National Association of Mutual Insurance Companies (NAMIC). NAMIC is a full-service property/casualty insurance trade association with 1,400 member companies in the U.S and Canada which represent 40% of the U.S. domestic property/casualty insurance market. Chuck joined NAMIC in 1995 as vice president, public affairs. He became president and CEO in 2003.
Prior to joining NAMIC, Chuck worked in Washington, D.C. in a variety of positions in financial services and housing policy. His background includes service in the first Bush Administration as Deputy Assistant Secretary for Public Affairs at HUD under Secretary Jack Kemp, Director of Public Affairs for the Federal Housing Finance Board and as a press secretary on Capitol Hill.
Chuck serves on the board of the Insurance Institute for Highway Safety and as chairman of the board of NAMIC Insurance Company (NAMICO), a $55 million asset A-rated professional liability insurer. He is a member of the Association Committee of 100 of the U.S. Chamber of Commerce.
Chuck holds a BA from Indiana University, Bloomington and lives in Indianapolis, Ind. with his wife Briget and their four children, Charlie, Sally, Robbie, and Joey, all of whom have been St. Baldrick's shavees. He became committed to the Foundation as a shavee and Volunteer Event Organizer (VEO) in 2005 when his son Joey was being treated for osteosarcoma. Chuck travels the country touting the virtues of mutual insurance companies and seasonal baldness.
Francis Feeney
Managing Director
AVM, L.P.
Boca Raton, Florida
Born and raised in County Roscommon, Ireland, Francis began his career in investment banking in London in 1989. By 1993, Wall Street beckoned and he emigrated to the United States. Joining AVM, L.P. in 1998, Francis continued to make his mark with the firm, of which he is currently the Principal. It was in New York that Francis was reunited with childhood friend, Enda McDonnell, and through Enda, Francis came to know St. Baldrick's. As a father, St. Baldrick's instantly touched his heart and he became an enthusiastic supporter, facing the clippers for the first time in 2004.
Francis joined the Board in 2005 and served as Secretary and Chairman of the Finance & Investment Committee, hosting and organizing head shaving events throughout his tenure. His leisure time is often spent playing soccer and supporting his three children in their interests and activities. As for St. Baldrick's, it's the children that inspire him more than anything. "They're so much braver and courageous than we all tend to give them credit for." His favorite St. Baldrick's memory was when his then four-year-old son, Aidan, shaved his head.
Tom Leonhardt
Retired Senior Vice President and Principal
Towers Perrin
Chicago, Illinois
Tom began his career in 1974 with Guy Carpenter & Co. in New York. For the ten years prior to joining Towers Perrin he was a Senior Vice President for reinsurance at AON Re, Inc.
In May of 1996, he joined Towers Perrin Reinsurance and opened their Chicago branch office. Tom has served on a number of insurance and reinsurance panels and committees, including the National Association of Reinsurance Brokers Board, the U.S. Senate Subcommittee on Workers' Compensation, and Guest Speaker for CPCU, NAPSLO and AAMGA. Tom is a frequent contributor to insurance publications, including Best's Review and National Underwriter.
Tom originally planned to shave his head at the 2002 St. Baldrick's event at Jim Brady's in New York. However, a good friend of his, John Bender, had other plans for his involvement and recruited Tom to help start the first St. Baldrick's event in Chicago. Later at John's request, Tom joined the Founding Board of the St. Baldrick's Foundation.
Tom and his wife, Donna, have the love of an expanding family with son Brett and his wife Betsy who live in Denver, Colorado with their grandchild, Mercer, and their son Payton and his wife Samantha who will welcome their first child in 2018. Tom and Donna spend their retirement between their homes in Davidson, North Carolina and the Caribbean island of St. Kitts, and of course visiting family and friends.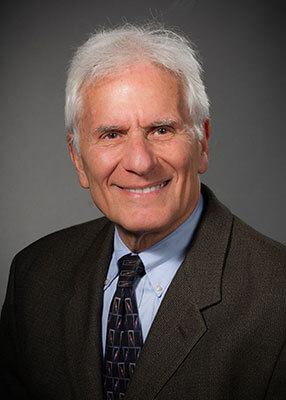 Jeffrey M. Lipton, MD, PhD
Director, Pediatric Hematology/Oncology and Stem Cell Transplantation
Cohen Children's Medical Center of New York
Professor of Pediatrics and Molecular Medicine, Hofstra North Shore-LIJ School of Medicine
New Hyde Park, New York
Dr. Jeffrey Lipton spearheaded the creation of the St. Baldrick's Foundation program to fund childhood cancer research, ensuring that its grant categories are the most effective way to accomplish our mission.
A New York native, Dr. Lipton is the Chief of Hematology/Oncology and Stem Cell Transplantation at Cohen Children's Medical Center of New York in New Hyde Park; Professor in the Center for Autoimmune, Musculoskeletal and Hematopoietic Diseases at the Feinstein Institute for Medical Research and a Professor of Pediatrics and Molecular Medicine, Zucker School of Medicine at Hofstra/Northwell.
Dr. Lipton received a Ph.D degree in Chemistry from Syracuse University and his medical degree magna cum laude from Saint Louis University Medical School and was elected to the Honor Medical Society, Alpha Omega Alpha (AOA). He did his pediatric training at the Children's Hospital in Boston and his pediatric hematology/oncology fellowship training at the Children's Hospital and the Dana Farber Cancer Institute in Boston.
As the president of the American Society of Pediatric Hematology Oncology (ASPHO) from 2010 to 2012, one of his priorities was the development of mentoring and career development opportunities for members. He also has mentored many medical students and summer college students. He has served on the Executive Committee and Liaison of the Section on Hematology Oncology (SOHO) of the American Academy of Pediatrics.
Dr. Lipton's main interest is bone marrow failure, and his current work is devoted to understanding the genetics, cellular and molecular biology of Diamond Blackfan anemia (DBA), in particular to understand the strong cancer predisposition in patients with DBA.
Among other numerous awards and recognition, Dr. Lipton is the recipient of the 2010 Saint Louis University's School of Medicine Alumni Merit Award and received the George R. Buchanan Lectureship Award of the American Society of Pediatric Hematology/Oncology in 2017. Dr. Lipton is an author of over 200 original articles, reviews and book chapters. Most importantly, Jeff married his college sweetheart, Linda. They have two sons David, married to Bonni and Joshua, married to Marina and four grandchildren Halle, Aryn, Zachary and Sasha.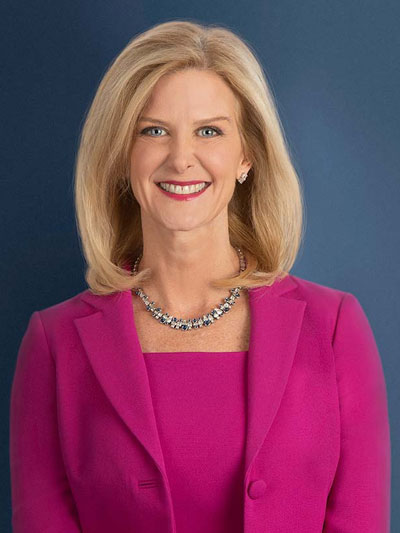 Katherine Lugar
Chair Emeritus
President and Chief Executive Officer
American Beverage Association
Washington, D.C.
Katherine Lugar is president and chief executive officer of the American Beverage Association. The association is the leading policy and public education advocate for the non-alcoholic beverage industry which has a direct economic impact of more than $182 billion, provides nearly 253,000 jobs and helps to support hundreds of thousands more that depend, in part, on beverage sales for their livelihoods. The association's membership includes America's leading beverage companies – The Coca-Cola Company, Keurig Dr Pepper, PepsiCo – as well as bottlers, which together represent communities from coast to coast. In this role, she is responsible for setting the strategic vision for ABA, and serving as the industry's voice on Capitol Hill, within the Administration and beyond the Beltway. Lugar also serves as president of the Board of Directors of the American Beverage Foundation for a Healthy America, which strives to make a significant contribution to the health of local communities by providing grants to support community organizations that work to advance both the physical health of their local citizens and the environmental health of their communities.
Prior to joining ABA, Lugar served as president and chief executive officer of the American Hotel & Lodging Association, and oversaw the American Hotel & Lodging Educational Foundation. During her tenure, she led the association to grow to its highest point in its 100-year history, tripling revenue and membership, achieving record HotelPAC contributions, surpassing $2 million in PAC contributions per cycle, increasing the focus on advocacy and ensuring greater industry engagement. Lugar also led the industry to secure a number of high-profile victories on issues ranging from workforce policy to regulation of the short-term rental marketplace, travel and tourism promotion, and technology and distribution.
With 25 years of experience in public and private sector public affairs, Lugar began her career in Washington, D.C., on the staff of Indiana Congressman Tim Roemer. She also has held positions as executive vice president of public affairs for the Retail Industry Leaders Association (RILA), vice president of government relations for Travelers Insurance, and vice president of legislative and political affairs for the National Retail Federation.
Lugar was recently named incoming Chair of the Board of the St. Baldrick's Foundation, and sits on the Boards of Directors of Carey Watermark Investors 2, The Bryce Harlow Foundation and Bipartisan Policy Center Action (BPC Action). She is also a member of the Economic Club of Washington, D.C., and the U.S. Chamber of Commerce's Association Committee of 100. She has been recognized as a "Leader to Watch" by The Washington Post, and named one of Washington, D.C.'s top lobbyists for the past eight years by The Hill.
A native of Texas, Lugar is a graduate of The University of Colorado – Boulder. She and her husband, David, reside in McLean, Va., with their three children – Elizabeth, Kate and Mac.
Michael McCreesh
Chairman Emeritus
Father of Brent
President
Battea – Class Action Services
Stamford, CT
Prior to joining Battea, Mike was Managing Director and Global Head of the Client Commission Management business within the Securities Division of Goldman Sachs from 2008 until 2019. He concurrently served as equity co-head of the Multi Asset Platform business from 2014 until 2017. Mike began his 25-year Goldman career working in financial applications within the Controllers Division. He then joined the Securities Division in 1999 to start the soft dollar business and transferred to the Futures business in 2006 to work on the global coordination of that growing business.
He earned a BBA from Hofstra University in 1990, an MBA from Hofstra in 1994, and an Advanced Professional Certificate in Public Accounting from Pace University in 1997. He is also a CFA Charterholder.
Mike is the Co-Founder of TeamBrent, a group dedicated to fighting pediatric cancer, which has raised over $10 million for research. He is a frequent public speaker on the topic of pediatric cancer research. Mike is an active fitness enthusiast, completing the Boston Marathon four times, in addition to the 2016 Florida Ironman and the 2018 Maryland Ironman and has been the award recipient for Best Life Magazine's National Father of the Year in 2007, the National Fatherhood Initiative and Hofstra University Alumni Achievement in 2008 and the 2014 Moffly Magazine "Light a Fire."
Mike and his wife, Dana, have three children and live in Southport, Connecticut.
John McKenna
Fire Chief (Ret.)
Northport Fire Department
Northport, N.Y.
John studied at State University of New York – Farmingdale and Stony Brook University, before beginning a 30 year career in the fire service. As Retired Fire Marshal for the Northport Fire Department in Northport, NY, John, is a strong believer that a leader in the fire service is only as good as those he/she leads. He sees his brothers and sisters in the fire service as his second family. When the opportunity to join the Board for St. Baldrick's arose, John felt strongly about sharing the fire community's passion for helping children. John accepted the role, thus insuring the fire service a voice in the Foundation's formative years. During his tenure, he led the Foundation's Public Service Task Force.
John has served as a shavee and Volunteer Event Organizer since 2003. John is known for organizing many events in a single year – having once coordinated seven events in the same year! When not working on St. Baldrick's John enjoys skiing, boating, hunting, and is the proud uncle to 16 nieces and nephews.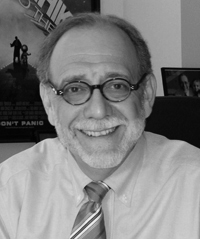 Forever in our Hearts
Robert Arceci, MD, PhD
1950 – 2015
Chair, St. Baldrick's Foundation Scientific Advisors
Director, Children's Center for Cancer and Blood Disorders
Co-Director of the Ron Matricaria Institute of Molecular Medicine at Phoenix Children's Hospital
Professor of Pediatrics, University of Arizona College of Medicine
Translational Genomics Research Institute
Phoenix, Arizona
On June 8, 2015 the world lost a cancer research pioneer, thought leader and a kind, beloved humanitarian. Dr. Arceci served as a member of the board and led the Foundation's Scientific Advisory Committee.
After attending medical and graduate school at the University of Rochester in Rochester, N.Y., Dr. Arceci completed his residency at the Children's Hospital Boston in Boston. Mass. and his fellowship at the Children's Hospital Boston and Dana Farber Cancer Institute in Boston, Mass. While serving as director of the hematology/oncology division at Cincinnati Children's Hospital Medical Center, it was Dr. Arceci's idea to invite filmmakers to make a documentary which became the award-winning film, "A Lion In The House," following five children and their families as they battle pediatric cancer.
In March 2013, he left his position as the King Fahd Professor of Pediatric Oncology at Johns Hopkins School of Medicine to become co-director of a new state-of-the-art medical research institute that will bring new hope to young patients facing life-threatening diseases, the Ron Matricaria Institute of Molecular Medicine.
Dr. Arceci headed or was a leader of several national and international childhood cancer research initiatives, including the Children's Oncology Group Myeloid Disease Committee and the International Society of Pediatric Oncology (SIOP). He was particularly interested in translational research in pediatric malignancies and optimizing comprehensive care for children and adolescents with cancer.