Last month, 2014 Ambassador Grace had her final post-treatment MRI. Her mom, Bekah, shares the good news, along with some other milestones that have had them smiling this past summer.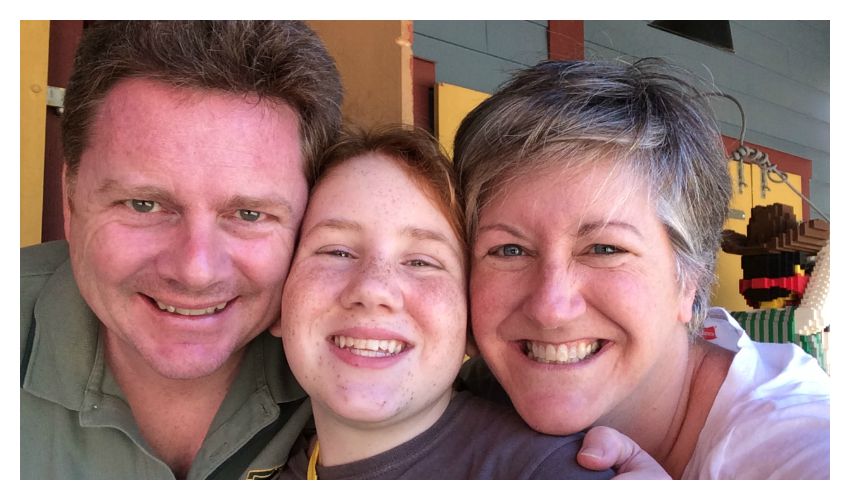 Grace smiles with her parents, Bekah and Russell.
Today, we rejoice.
Grace's MRI in August showed no evidence of disease. And now, eight years after diagnosis, the MRIs are done.
This is a huge medical milestone every cancer parent dreams of. It hasn't completely sunk in.