Honored Kid Avery is as sweet as pie — going through treatment for childhood cancer hasn't changed that fact one bit. Her cheeriness in the face of chemo and surgery makes her mom and dad smile, helping them through the roughest times. Read on and we think you'll find yourself smiling, too!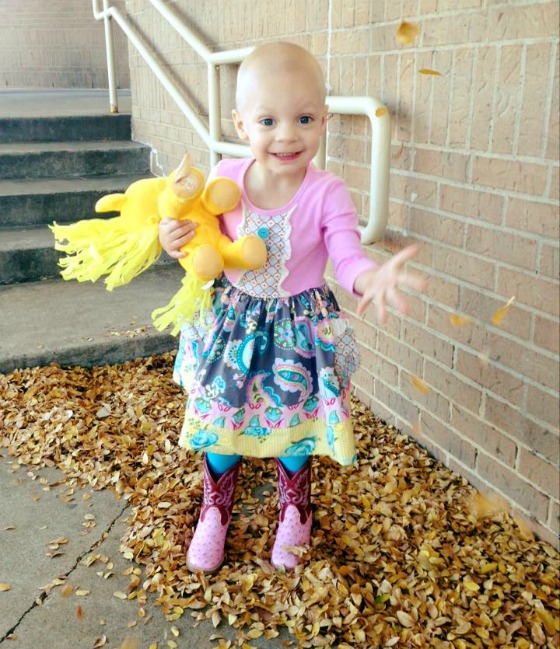 Avery excitedly throws autumn leaves in the air.
One recent evening, 2-year-old Avery and her mom were playing in their backyard as dad grilled. It was still light, but the moon was clearly visible rising in the sky.
Avery's mom, Cathy, pointed it out to her daughter. The little girl was delighted.
"She just looks up there and goes, 'I love you, moon,'" Cathy said. "Like it was out just for her."