Two and a half years ago, Ambassador Aaron was just finishing treatment for non-Hodgkin lymphoma. He's still in remission, and this week he's starting his freshman year of college over 300 miles away from home. He shares this quick update.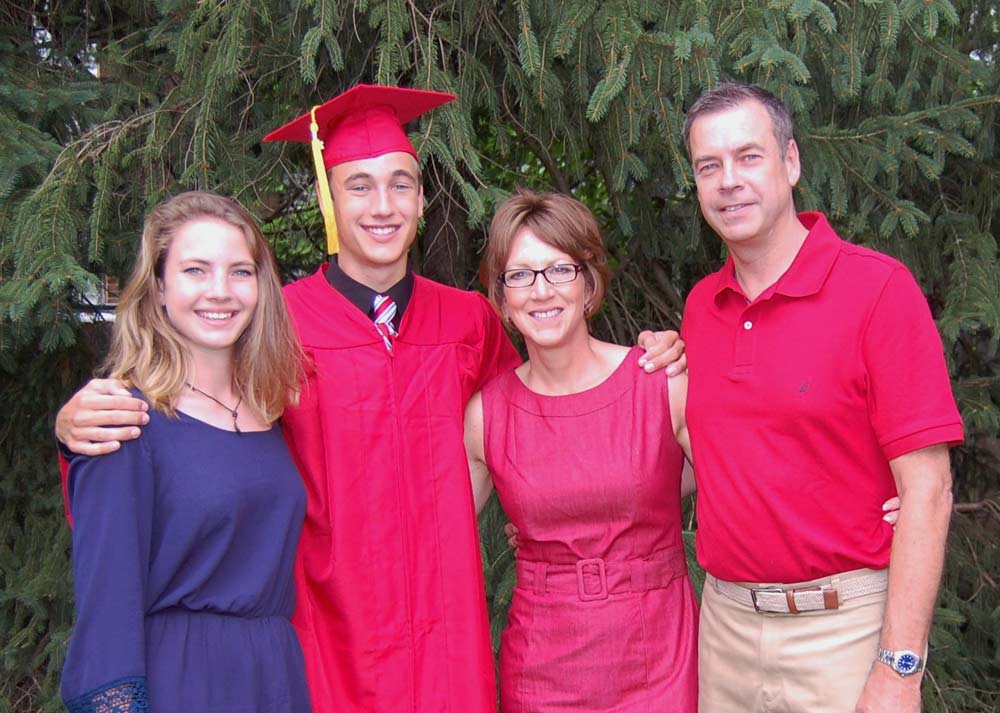 Aaron stands with his family at his high school graduation ceremony.
Unfortunately summer is nearly over, but it also marks the beginning of a new stage of my life. This week I'll be starting my studies at the University of Pittsburgh. It is bittersweet that I am leaving high school behind, but I am excited for all of the fun experiences and new friends I will make over the next four years.