Today, Danielle Leach, our Director of Government Relations and Advocacy, is on the Hill to advocate for a new bill that will help kids with cancer get the care they need. She explains what the PCHETA Bill means for kids with cancer and how you can take action right from home.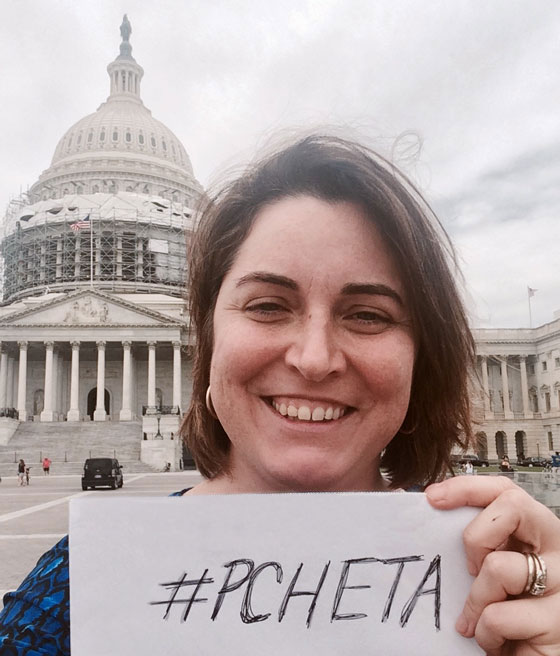 Danielle stands in Washington, D.C., advocating for the PCHETA Bill.
There is nothing worse for a parent than to see their child in pain.