Meet Yael. Yael Elfassy-Conner is a shavee℠ and the VEO of the immensely successful Savannah City Market event in Georgia. She also happens to be a pediatrician. Her young patients call her Dr. E. We think she's awesome and we're pretty sure you will too.
Sometimes, Dr. Yael Elfassy-Conner's patients whisper about her to their parents.
"Mommy, why is her head shaved?"
Yael, otherwise known as Dr. E, is a pediatrician, a shavee and the passionate volunteer event organizer (VEO) for the Savannah City Market St. Baldrick's event in Georgia.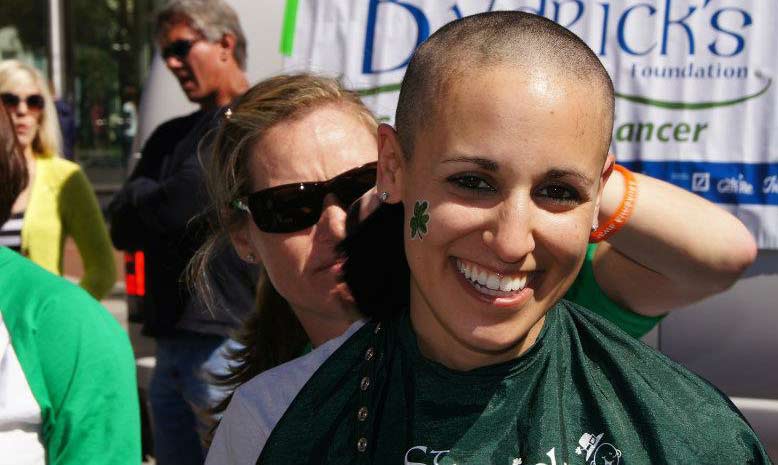 Dr. Yael Elfassy-Conner shaves for St. Baldrick's each year at her Savannah, Georgia, event. "It's liberating," she said.