Events and Fundraisers
---
If you're committed to raising funds for childhood cancer research and supporting a kid, then you can make a head-shave happen anywhere — even another continent.  Just ask Dr. John York, a virtual shavee and long-distance member of Team Abby!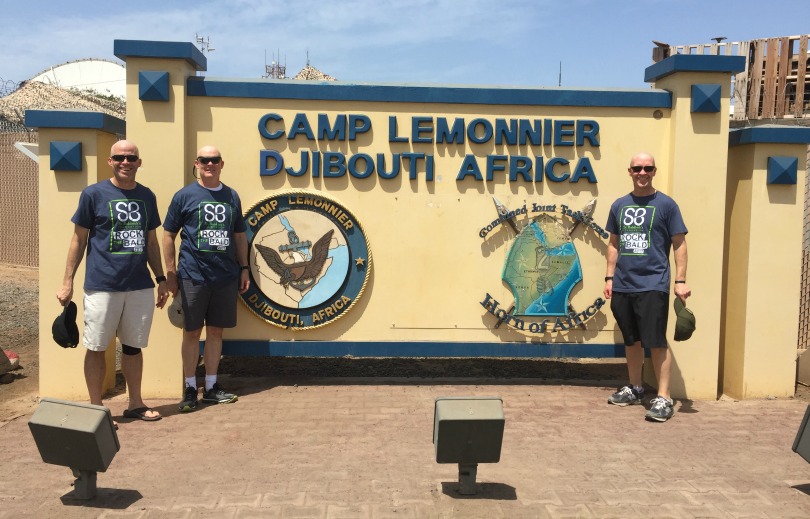 Dr. John York with his fellow shavees in front of their base in Djibouti, Africa. From left to right: Dr. York, Captain James Black and Lieutenant Commander Christian Minshall.
When it came time to shave his head in honor of his friend Ambassador Abby and her family, Dr. John York didn't give it a second thought — even though he was thousands of miles away.
In fact, on April 29, he was at Camp Lemonnier in Djibouti, Africa, nearly 8,000 miles from the head-shaving event  in Portsmouth, Virginia.
---
Families
---
For Maddie Messner, family comes first. So when she heard the news that her cousin, Allie, was diagnosed with a rare form of sarcoma, Maddie knew she had to do something to help. Read on to see how Maddie has decided to "rally for Allie," and how Allie inspired her along the way.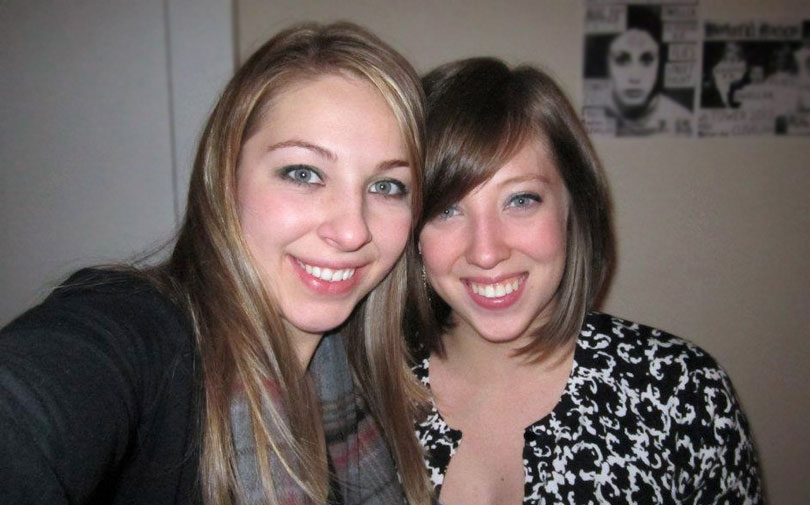 Cousins Allie (left) and Maddie share a very close friendship.
My cousins and sisters are my best friends.
The 11 of us call ourselves "the cousin clan." Growing up, we did everything together: sleepovers, parties, road trips. I even shared a dorm room with my one of my cousins all through college.
---
&nbsp