---
---
Fundraising Tips
---
Bob shares his best (and worst) ideas for a great head-shaving event.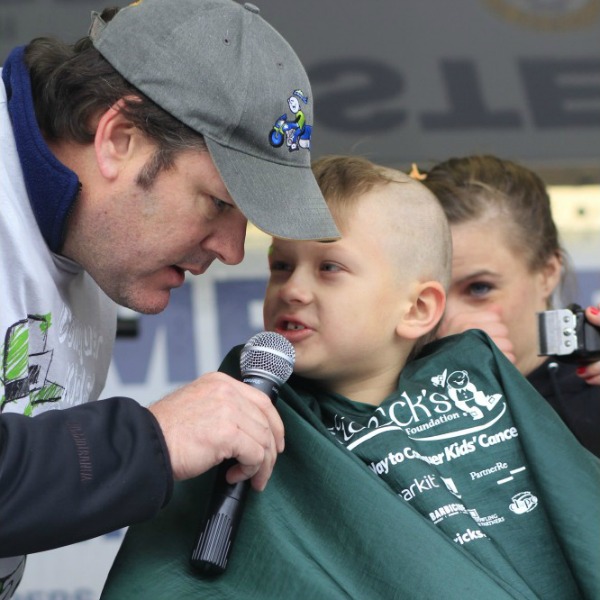 St. Baldrick's VEO Bob GaNun talks to a young shavee at his Floral Park event, which has raised over $1 million for pediatric cancer research.
If you're thinking about bringing beach balls to your St. Baldrick's event, St. Baldrick's Volunteer Event Organizer
Bob GaNun
has some advice for you:
Don't.
It seemed like a good idea at first. "I thought, we'll kick the beach balls around…it will be like a concert," Bob said. But once they got the beach balls on the stage, things got hairy. "There was hair floating all over the place, hair sticking to the beach balls. Everybody popped them. But it was funny."
Fun is what Bob brings to his St. Baldrick's event year after year, and it works. Since 2009, his event at the Trinity Bar and Restaurant in Floral Park, New York, has raised over $1 million for children's cancer research.
---
---
---
---
---
---
« Newer Posts