Families
---
"I don't need to be reminded of how terrible it is when a child is sick," writes Bill Gerber, St. Baldrick's board member and father to 2012 Ambassador Teddy. Read on for why this cancer dad is tired of seeing sad cancer commercials — and how St. Baldrick's is giving his family hope.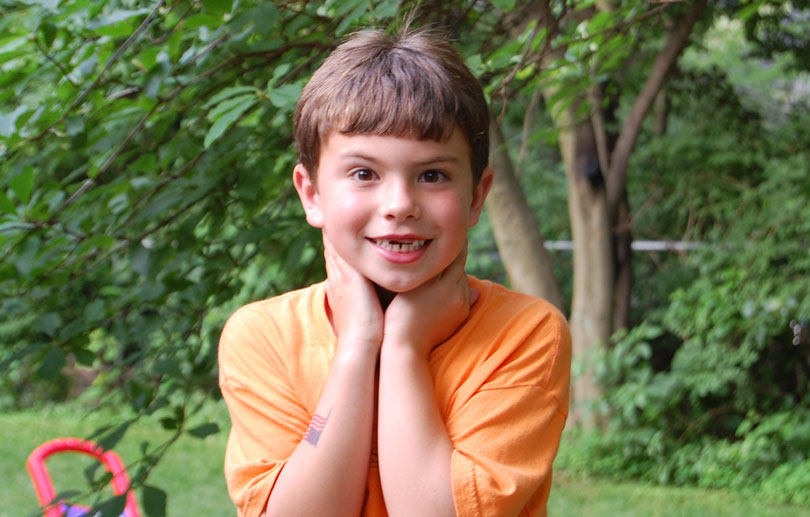 Teddy was one of St. Baldrick's 2012 Ambassadors.
I'm watching TV and a sad commercial comes on. A young child with no hair, gaunt and weak, hooked up to an IV. A solemn voice is about to ask me for money.
I turn the channel.
I don't need to be reminded of how terrible it is when a child is sick. My son Teddy died in my arms from childhood cancer.
---
Do What You Want
---
In late 2009, Patrick McCarrick, long-time St. Baldrick's volunteer and shavee, decided to do something that would inspire people to join him in the fight to conquer childhood cancers. He established Climb for Five (C45) – a team with a mission to summit the highest peaks on each of the continents while raising funds and awareness for life-saving childhood cancer research. Since then, the C45 Team has climbed Tanzania's Mount Kilimanjaro in 2010 and Washington state's Mount Rainier in 2011.
---
Families
---
In March 2010 my family attended our first St. Baldrick's event at Osborn Hill Elementary School. The event was being held in honor of my son, Teddy, who was in the middle of his battle against cancer. Friends, family, classmates and neighbors all came together that night.
And for the first time since Teddy lost his hair from treatment, he took off his red hooded sweatshirt (which he wore constantly), because, as he said, "I'm not the only bald person here anymore."
---
&nbsp