Research
---
Nearing five years cancer free, Daniel Kingsley is determined to help kids with cancer and he's hit the ground running! The college freshman is going to be working in a research lab as a St. Baldrick's Summer Fellow and plans to pursue medical school. Future St. Baldrick's researcher? We hope so!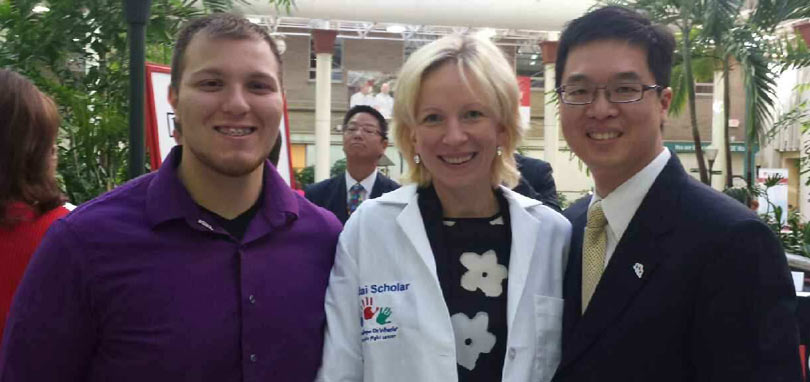 Daniel Kingsley with Dr. Agne Petrosiute, his primary oncologist and a St. Baldrick's Fellow, and Dr. Alex Huang, who Daniel will be working with as a St. Baldrick's Summer Fellow.
Daniel was 12 when he was diagnosed with acute lymphoblastic leukemia, or ALL.
"It was a 'hits you all at once,' like a brick wall, kind of feeling," he said. "It takes the air right out of you, like, 'Oh shoot, this is really happening.' You never expect it to happen to you."
---
---
---
---
---
---
« Newer Posts