Advocacy
---
The March Advocate of the month is Kelly Forebaugh, a hero for kids with cancer who wears many hats — she's the Director of Hero Funds and Memorials at St. Baldrick's, mom to a cancer survivor, a staunch advocate for children's cancer research, a shavee and a regular at Childhood Cancer Action Days on Capitol Hill. What inspires her to do all this? Read on to find out.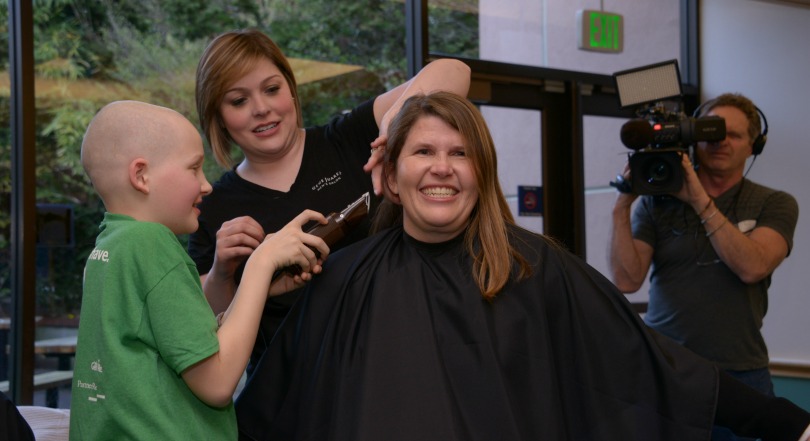 Kelly gets her head shaved by her son, Jackson, during their family's 2016 St. Baldrick's head-shaving event.
In 2005, Kelly Forebaugh's son Jackson was diagnosed with a rare and aggressive childhood cancer in his kidneys, called a rhabdoid tumor of the kidney. He was just 15 months old.
---
---
---
---
---
---
---
---
---
« Newer Posts