Advocacy
---
Thirteen-year-old Sydney spent much of her early childhood battling a brain tumor. This year, the nine-year childhood cancer survivor took a special trip with her dad, Pete, to Washington, D.C. "This experience taught us how important it is to never stop fighting for something you believe in," Pete writes. He tells Sydney's story and shares why the trip was so meaningful to them.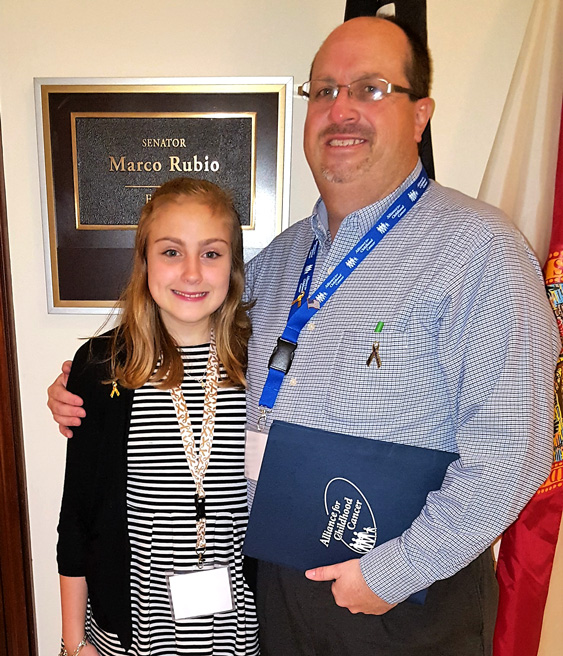 Pete and Sydney outside of Senator Marco Rubio's office during this year's Childhood Cancer Action Days in Washington, D.C.
Whiplash. Pulled muscle. Bronchitis. Flu. Virus. Stomach bug. For months, it was a different diagnosis at every doctor's visit.
---
---
---
---
---
« Newer Posts