Kids with Cancer
---
Today is National Cancer Survivors Day and in celebration, we are bringing you the survivorship story of 2013 Ambassador Emily, who was diagnosed with osteosarcoma as a 16-year-old. Now nearing five years cancer free, she's a huge advocate for kids' cancer research. She wants to see all kids with cancer leave the childhood cancer world behind — for good. Read on for more about Emily, her treatment and its effects, and what it's like to be a survivor.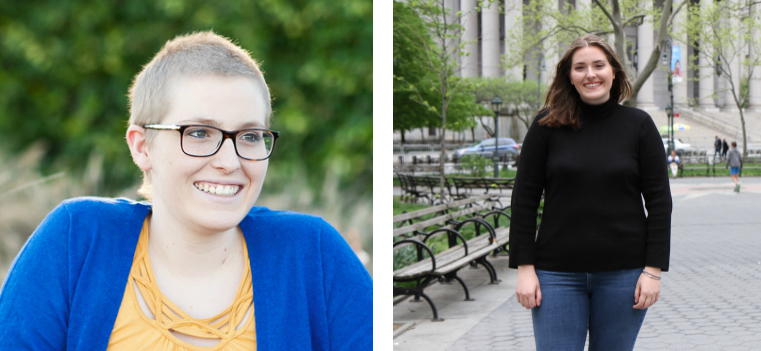 Emily in 2013, during her treatment for cancer (left) and Emily last month (right) in New York City, which she's made her home after graduating from New York University.
Emily lives in two worlds.
In one, she just graduated from New York University, is cruising the Adriatic Sea over the summer, and snagged her dream job in television production.
The other world is different.
---
---
---
---
---
---
---
---
---
---
« Newer Posts
Older Posts »