Families
---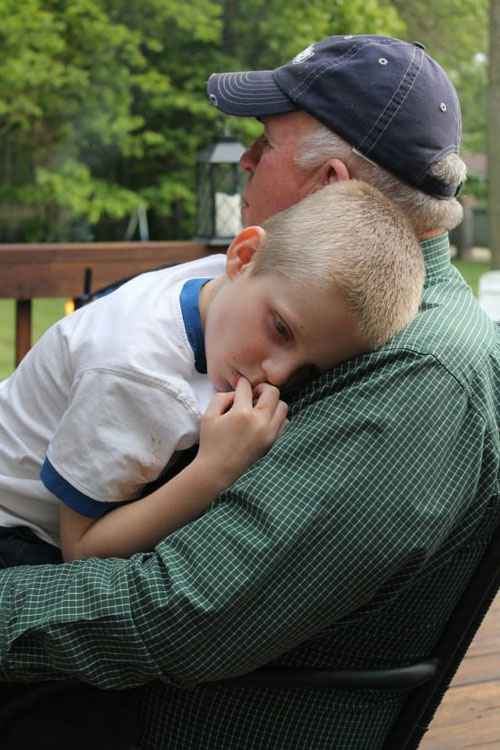 St. Baldrick's Ambassador Matthias with his Grandfather
Being a grandparent is one of the greatest joys of my life. I love hearing from our children as they share the joys, trials and even the challenges and difficulties of raising their own children.
My wife and I are blessed with 14 beautiful, uniquely wonderful grandchildren. We all like to think that we don't have favorites, but I would be lying if I didn't admit that my buddy Matthias has a very special place in my heart.
My journey with childhood cancer began with a telephone call almost 5 years ago. The call is indelibly seared into my memories as one of the most distressing moments of my life.
---
---
---
---
« Newer Posts