News
---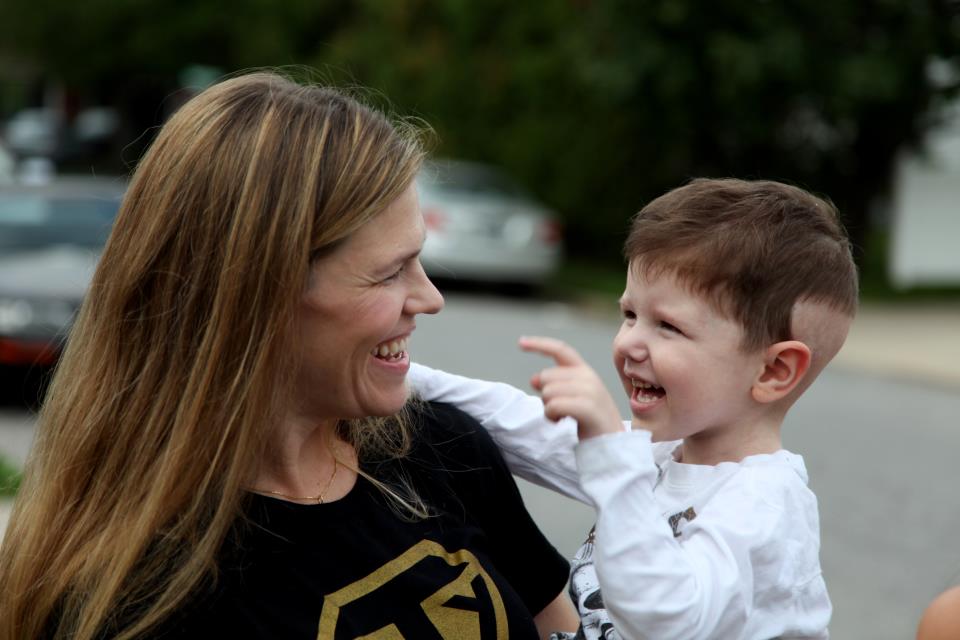 Cindy Campbell and her son, Ty. Ty was a brain cancer warrior who passed away last October shortly after his fifth birthday.
Cindy and Lou Campbell founded the Ty Louis Campbell (TLC) Foundation in memory of their son who passed away from brain cancer just after his fifth birthday. Today is Ty's sixth birthday, and the St. Baldrick's Foundation and the TLC Foundation are proud to announce that we are partnering in the fight to cure childhood cancer. Cindy explains why:
Fall in New York is so incredibly perfect.  The trees are enchanting, the crisp breeze fills my lungs with purity and the sun continues to warm my face.  Days like this prove to me that Ty is all around.  Every falling leaf is a poetic reminder of our love and loss.
Ty was born on a beautiful fall day. He died on a beautiful fall afternoon, too.
---
Families
---
By partnering with St. Baldrick's, the McKenna Claire Foundation can "fund research that is close to our heart, while also benefiting from the resources of St. Baldrick's to help the greater good," says McKenna's mom, Kristine.
This October, the
McKenna Claire Foundation
will celebrate its second anniversary. "Celebrate" doesn't quite seem like the appropriate word, as starting a foundation to honor your deceased child isn't typically on anyone's list of things they wish to achieve during their lifetime.
We knew from the beginning that with a diagnosis of Diffuse Intrinsic Pontine Glioma (DIPG), the prognosis for McKenna was dismal. We promised her that we would do everything within our power to help her "feel better." Because we had amazing friends who had turned over every rock and researched every DIPG doctor and research facility in the world, we knew we had done our very best for our daughter, but that modern medicine had failed us. Not for lack of caring or lack of heart amongst the doctors, but for lack of funding which limited research and the possibility of answers.
As she took her last breaths, we promised McKenna we would do everything in our power to fight in her name and ensure that no other child or family would suffer as she did, as we do.
Donating McKenna's tumor to provide opportunities to develop cell lines and advance research was our first step to fulfilling the promise we made to our girl, and in fighting back against the tumor that took our child. But, for us, it wasn't enough.
---
News
---
lack of awareness and funding
that childhood cancer receives from the government and other large institutions. In order to do our part in finding a cure so that no other child has to suffer, we founded the McKenna Claire Foundation.
Because childhood cancers are so varied and the need so great, we soon realized that this was a job bigger than any one foundation. With the thought that our voices and our funds are more powerful when united, we began looking for a way to partner with other foundations in order to make funding more effective.
After becoming immersed in the world of pediatric cancer, we were astounded by the incredible
---
« Newer Posts