Families
---
For Robyn, Mother's Day has never been the same since she lost her son Keaton to neuroblastoma 18 years ago. Read on for a special message she has for the other moms who share her pain on Mother's Day.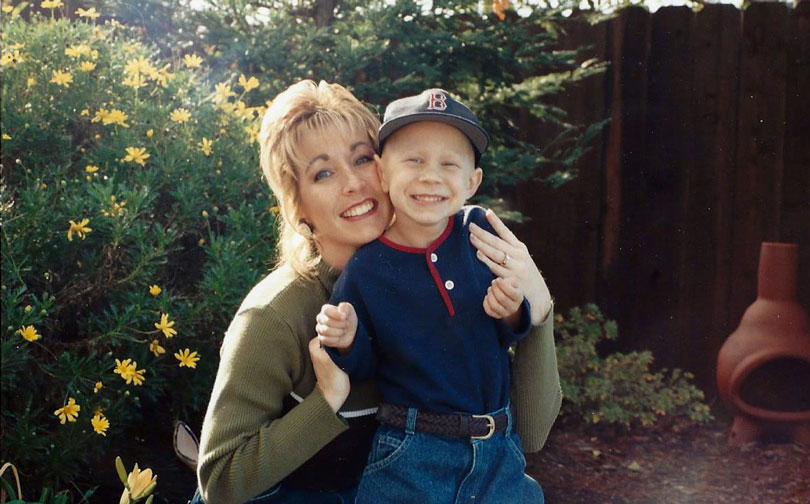 Robyn embraces Keaton in the backyard.
It was an early November morning after 22 hours of labor when I looked into the most beautiful brown eyes I had ever seen.
At that moment, I knew my life had changed forever. We named him Keaton and he was going to make his mark in this world.
As Keaton took his first breath, I never in my wildest nightmares imagined I would witness his last.
---
---
---
---
---
---
---
---
---
---
&nbsp
Older Posts »