Head-Shaving
---
Brian Bolain, Lexus Corporate Marketing Manager, recounts his experience working with Honored Kid Max for the Lexus Bold IS promotion.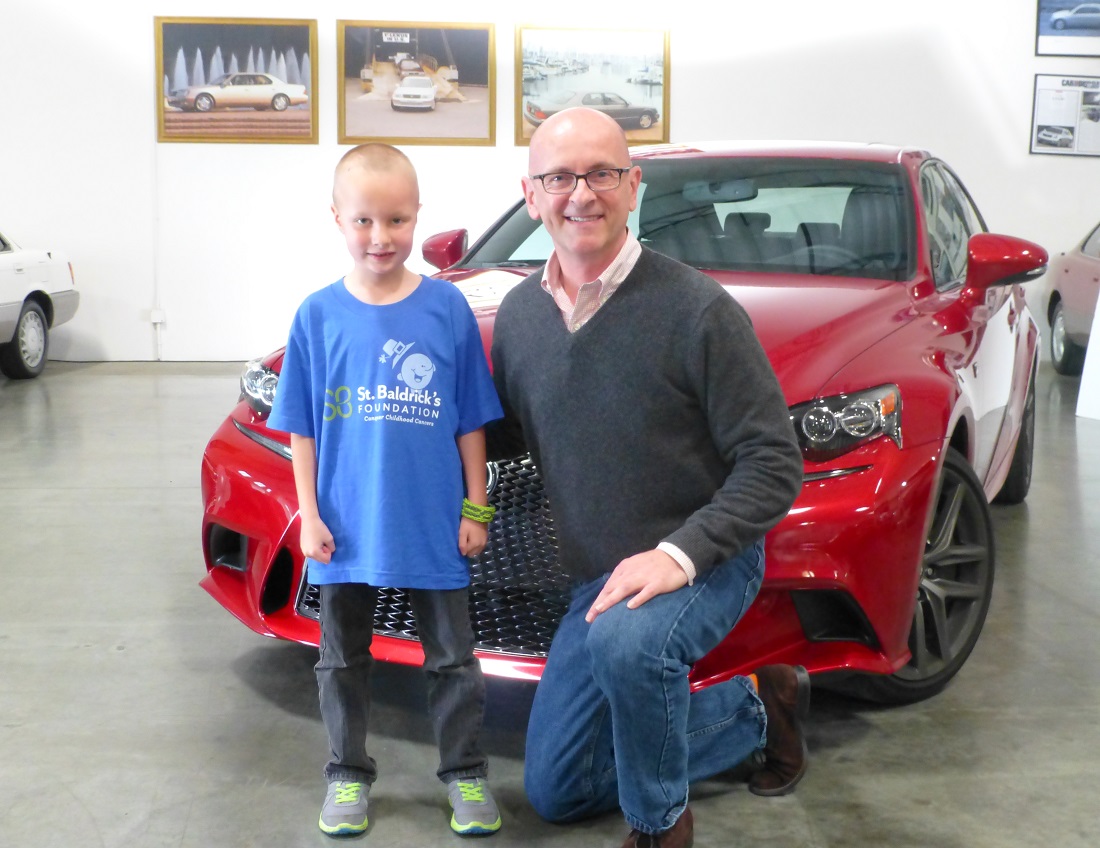 Brian with Max after filming the Lexus Bold IS promotional video.
I met
Max
on February 11 and he told me he was "6 and a half" years old. The next day, he turned 7.
As we sang Happy Birthday to Max, I realized that time moves very slowly when you're a kid, and he was very proud of that "half" on his age. He has every right to be. At his young age, Max has had numerous surgeries for a brain tumor and is about to undergo another round of treatment to try to conquer his childhood cancer.
Stories like Max's make me proud Lexus is working with the St. Baldrick's Foundation for the Lexus Bold IS promotion. Kids like Max and their families don't have any choice but to be bold when it comes to facing challenges. Through this promotion, we're encouraging people to show solidarity with kids with cancer by being bold and shaving their heads.
---
---
---
---
---
&nbsp