Families
---
2013 Ambassador Matthias was diagnosed with retinoblastoma, a type of childhood cancer, when he was just 3 months old. The treatment left him permanently blind, but five years later, he's cancer free and starting kindergarten. His mom, Katie, shares this update.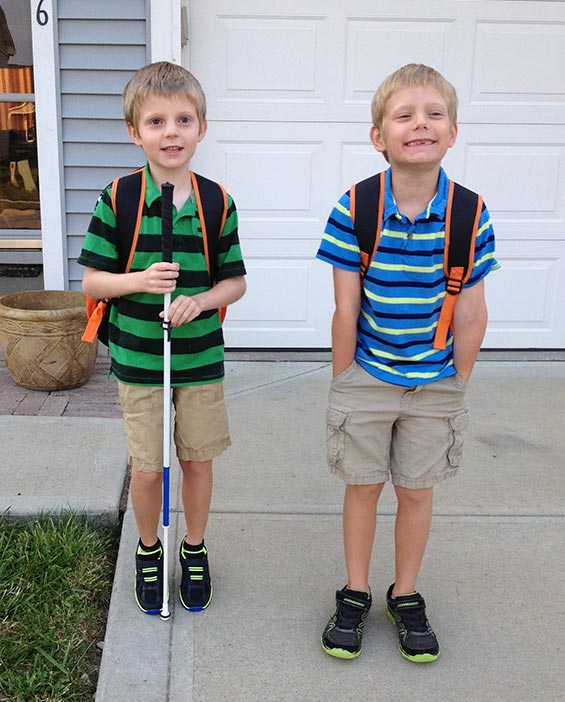 Matthias (left) and his older brother, Magnus, on the first day of school this year.
On July 13, 2009, I held our son, Matthias, as he recovered from surgery to remove his right eye. His left eye had been removed two weeks before.
This surgery allowed him to be cancer free for the first time in his life, but it left him permanently and irreversibly blind.
I lifted him from the recovery room bed as he slept, and the nurses helped me navigate the tangled web of tubes so we could settle into a rocking chair. I rocked and sang softly to him as he awoke for the first time to a new world, one in which he was healthy but completely blind.
On August 4, 2014, just five short years later, I hugged Matthias and held his hand as he boarded the bus for kindergarten. I kissed him goodbye and again guided him into a new world. It was almost as terrifying as the day he lost his vision.
---
---
---
---
---
---
---
&nbsp