---
Families
---
When Amy Bucher, St. Baldrick's board member and mom to Honored Kid Arden, first saw our new brand awareness campaign celebrating happy, healthy childhoods, she wasn't a fan. But now, two weeks before her second shave with St. Baldrick's, she shares how she came to embrace it — and why supporting childhood cancer research is more important now than ever.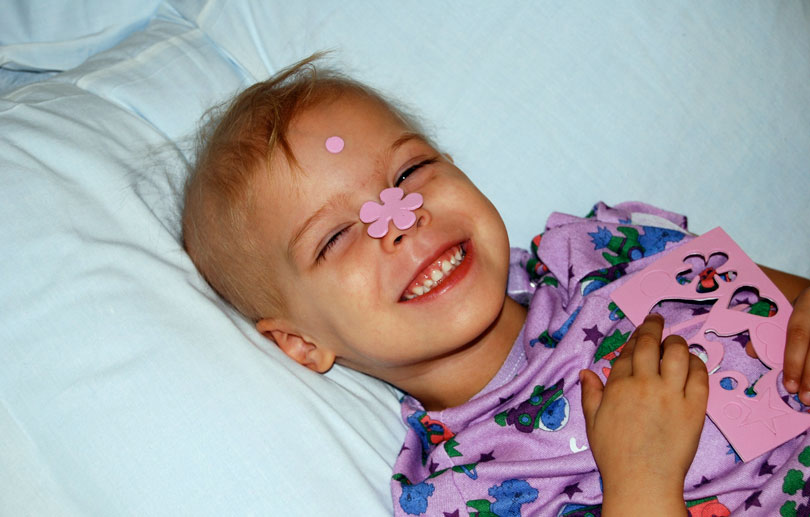 Arden acting silly during her chemo treatment in 2007.
"Um… Can I be completely honest with you?"
I had a strong emotional reaction to the St. Baldrick's Foundation's new brand awareness campaign when I first saw it at our June board meeting last year.
---
---
---
&nbsp