Research
---
Thanks to a St. Baldrick's infrastructure grant, Dell Children's Medical Center in Central Texas is helping Spanish-speaking families participate in clinical trials and better understand how research can impact kids with cancer. Read on to learn more about how they're doing this and how St. Baldrick's helped make it happen.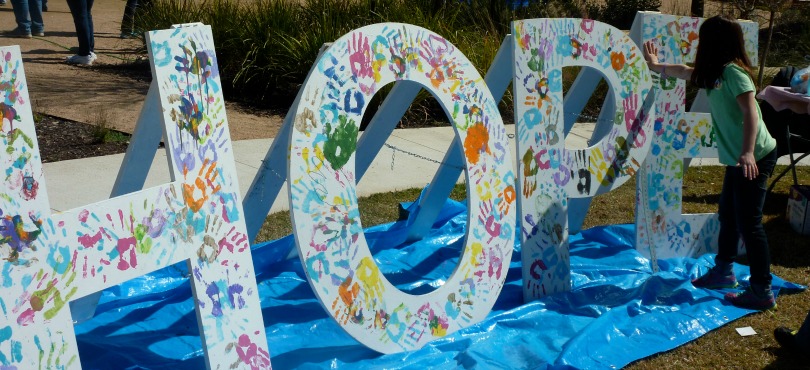 The St. Baldrick's event at Dell Children's Medical Center featured a hopeful, hand-painted message.
For the parent of a child with cancer, diagnosis and treatment can be a confusing, scary process. On top of the heartbreak that comes with having a sick kid, there are big decisions around every bend, accompanied by procedures, paperwork and lots of medical jargon.
All of that is challenging enough — but what if you can't read or speak English?
---
---
---
---
---
---
---
---
---
---
« Newer Posts
Older Posts »