Research
---
At 35, Dr. Greg Aune underwent emergency heart surgery to repair the consequences of the childhood cancer treatment he endured as a teen. Now, with support from St. Baldrick's, he's working in the lab to understand exactly how chemotherapy damages the heart — and how we can protect kids with cancer from the deadly long-term health consequences of their treatment.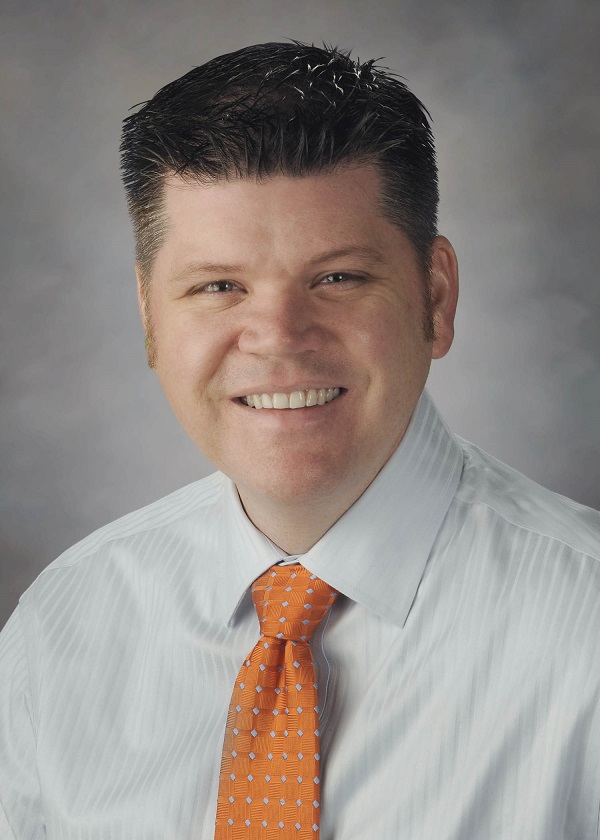 Dr. Aune was diagnosed with Hodgkin lymphoma when he was 16. He is now a pediatric oncologist and a St. Baldrick's infrastructure grant recipient.
Sometimes things happen that cause you to question your life's direction. Something like a devastating diagnosis can compel you to reevaluate your career, even making you switch gears entirely to go down a path you never imagined you'd be on.
This happened to Dr. Aune twice in less than 20 years.
As a physician-scientist, Dr. Aune regularly treats kids with cancer of all ages in the South Texas Pediatric Cancer Survivorship Program in San Antonio. He also studies the long-term effects of chemotherapy on the heart. And his St. Baldrick's infrastructure grant is helping him and his colleague, Dr. Helen Parsons, to expand the survivorship clinic to better provide adolescent and young adult (AYA) patients with treatment appropriate for their unique needs.
But Dr. Aune said he probably wouldn't have gone to medical school had he not experienced childhood cancer firsthand. He was diagnosed with Hodgkin lymphoma at 16 and underwent surgery followed by multiple rounds of chemotherapy and radiation before he was declared cancer free.
---
Head-Shaving
---
On February 10, 2013, I lost my favorite fishing guide, stand-up comedian, Target-trolling companion, and beagle babysitter when my younger brother passed away.
While he had grown to tower over both me and my sister, he was always our little brother, the one we doted on and picked on relentlessly from the day he was born into our young adulthood.
Kiel (it's the Irish spelling of Kyle, pronounced the same) had developed a strange bump on the left side of his neck by December 2012 and had been diagnosed with Stage IIB Hodgkin lymphoma just weeks before he passed away. His last few months on this plane of existence were not fun ones — he had been suffering severely from depression and anxiety, and his cancer diagnosis did nothing to alleviate that.
---
Kids with Cancer
---
At 7 years old, Harlem has already proven himself to be a powerhouse on the track and on the soccer field. Looking at him now, you never would guess that he was diagnosed with Hodgkin lymphoma at the age of 5. In fact, you might not have known it while he was in treatment, either — through round after round of chemotherapy, Harlem remained strong and lively as ever.
---
« Newer Posts