Families
---
Harlem's mom reflects on his journey with childhood cancer and his first St. Baldrick's event as an Ambassador. (Find a St. Baldrick's event near you!)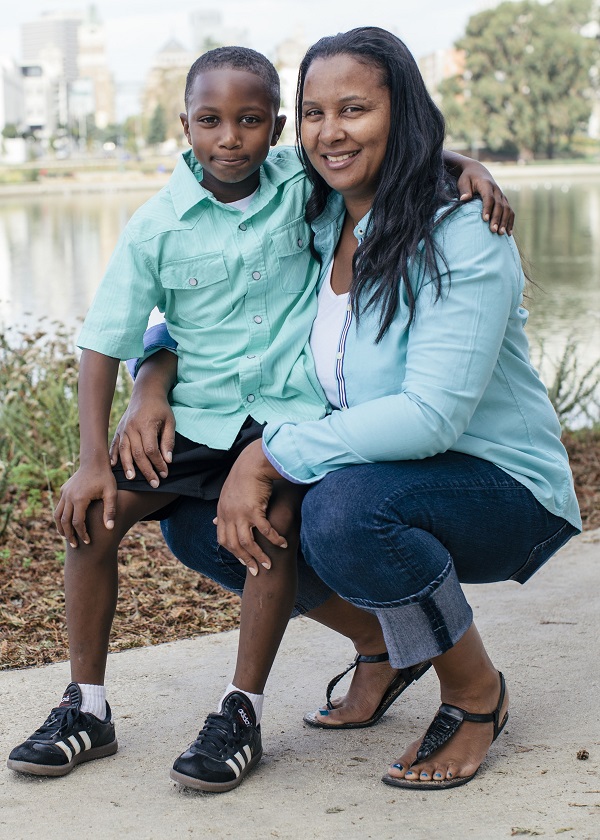 Harlem and his mom, Lisa. Harlem is one of five 2014 St. Baldrick's Ambassadors.
When
Harlem
was diagnosed with stage 4
Hodgkin lymphoma
at age 5, I was numb. How can this happen to my child? Why must we fight this uphill battle?
I'll never know the answers to these questions, but I do know that modern medicine has come a long way. Having lost my mother to breast cancer nearly 20 years ago, I could only imagine that my son would be the next person I'd lose to this dreaded disease. Could this child, who has been so full of life since birth, be held back by this diagnosis?
The answer to that question was no! It was Harlem's disposition that got me through the rough days — and I don't mean his roughest days, because thankfully he did not have any. As a mother, you want to protect your child and bare any pain they may encounter. The feeling of helplessness pours over you day in and day out. You are happy to see your child's eyes open in the morning and afraid to see them close at night, praying that this isn't the last precious moment with them.
---
---
---
---
« Newer Posts