Do What You Want
---
Nearly one year ago, Kim and Jon Smith peddled from San Diego to Florida in memory of their daughter, Tyler, who passed from germ cell cancer at 15 years old. The couple experienced searing temperatures and soaking rain on their 3,069-mile, two-month-long fundraising journey dubbed Team Tyler Rides. But most of all, Kim and Jon encountered their daughter's beautiful and generous spirit along the way.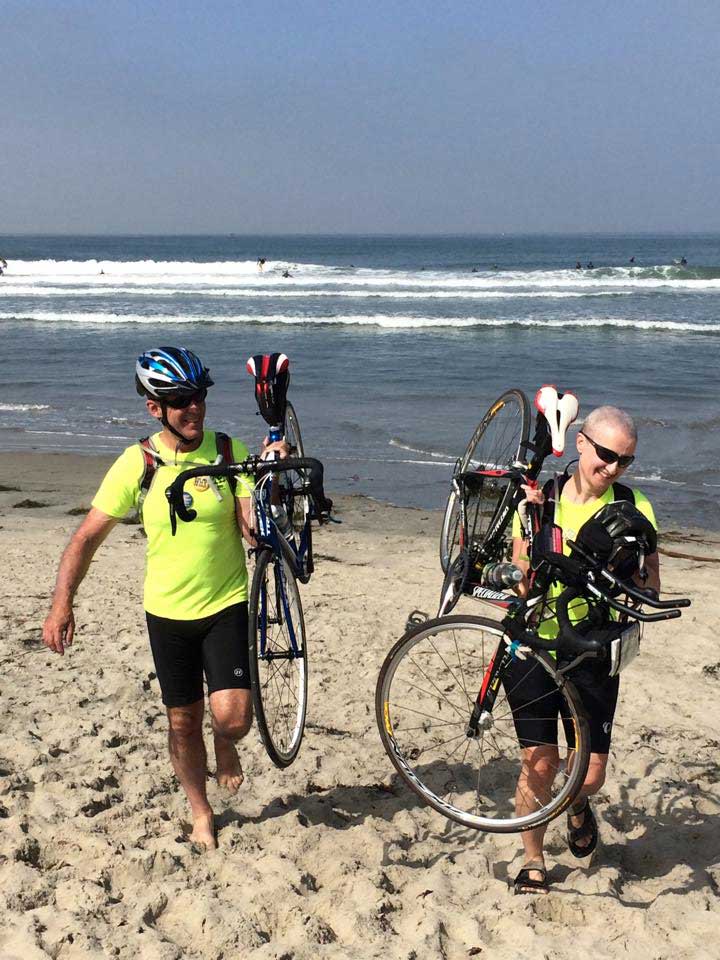 Kim and Jon start their cross-country ride at the Pacific Ocean in San Diego.
When Jon and Kim needed a boost, there were the energy bars and electrolyte replacing beverages, but the real fuel couldn't be torn from a wrapper or gulped from a bottle.
When the miles got tough, it was the dragonflies and the generosity of strangers that kept the couple pedaling.
---
---
---
---
&nbsp