---
---
---
---
Events and Fundraisers
---
Adam Rosowicz once told his wife that he'd give his life if it would save one kid with cancer. Now, thanks to his love for St. Baldrick's and others' love for him, the long-time shavee and his family are saving countless lives. Since Adam's passing in June from cancer, the St. Baldrick's memorial page established in his honor has raised $30,000 – and counting – to fund childhood cancer research and help kids live long, healthy lives.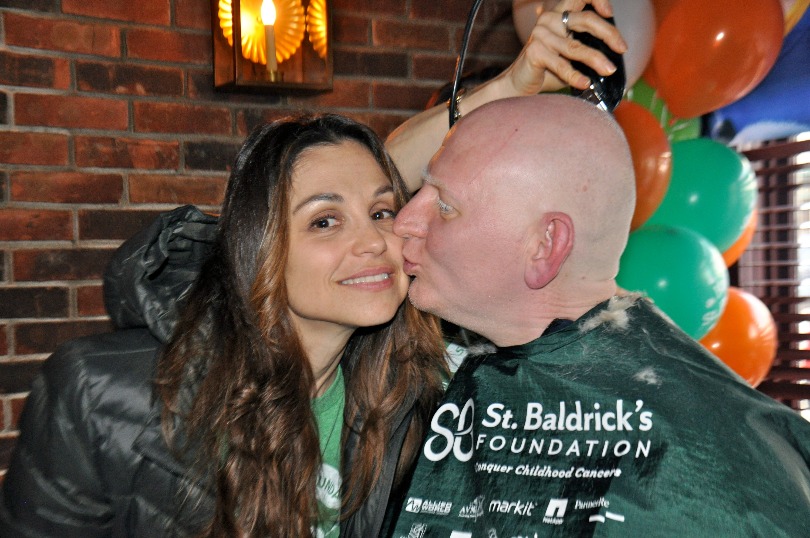 Adam and Christine, married for 21 years, share a kiss during a St. Baldrick's head-shaving event.
When Adam Rosowicz was in college, he worked multiple jobs to help his parents with the cost of tuition. When he was renovating a house with his wife, Christine, he would run wires at night, so she wouldn't be without electricity during the day. And year after year, he would sit down in the St. Baldrick's barber's chair with a smile on his face, a beer in his hand and zero hesitation. That was the kind of man he was. Generous, hardworking and kind, Adam put everyone else before himself.
---
---
---
---
&nbsp