---
Do What You Want
---
Amber donated her birthday to raise money for childhood cancer research. You can, too! Read her 10 super helpful tips below.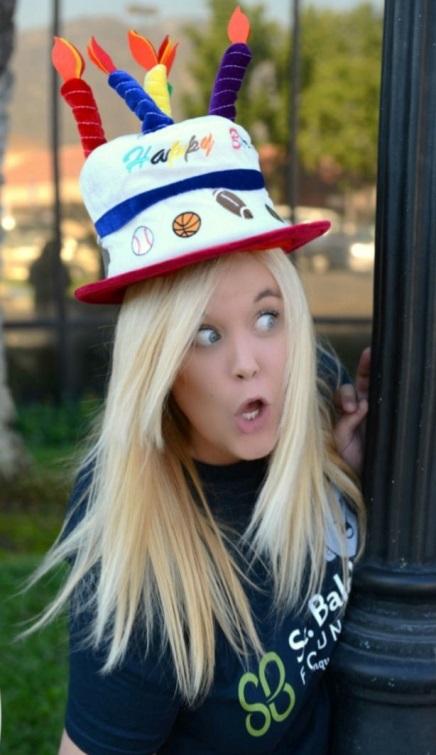 Amber donated her birthday to help raise funds for childhood cancer.
What does it mean to donate your birthday? Glad you asked!
You can donate your birthday by taking the day that would usually be centered on you and turn it into a meaningful celebration to support kids with cancer. Giving up your birthday shows your friends and family that you are passionate about fighting this serious disease!
I was looking for a special way to recognize the many Honored Kids I've come to know in my time here at St. Baldrick's. Each has made a huge impact on my life. So I decided to donate my birthday to the Haven's Gastropub event in Pasadena, California, to help raise important funds for childhood cancer research.
While I started with a fundraising goal of $1,000, it was passed in little more than a day and I ended up raising $5,500! It was amazing to see all of the people in my life come together to support this cause that I care so much about. It truly was the best birthday ever.
So are you ready to donate your birthday but you don't know where to start? Here are my top secret super-duper birthday tips!
---
---
---
---
---
---
---
---
---
« Newer Posts
Older Posts »