Research
---
When St. Baldrick's Fellow Dr. Adam Green learned about high-grade gliomas and met kids diagnosed with the brain tumors, he knew he had to help. And today he's doing just that. Read on for more about Dr. Green, his exciting research, and how St. Baldrick's helped him make it happen.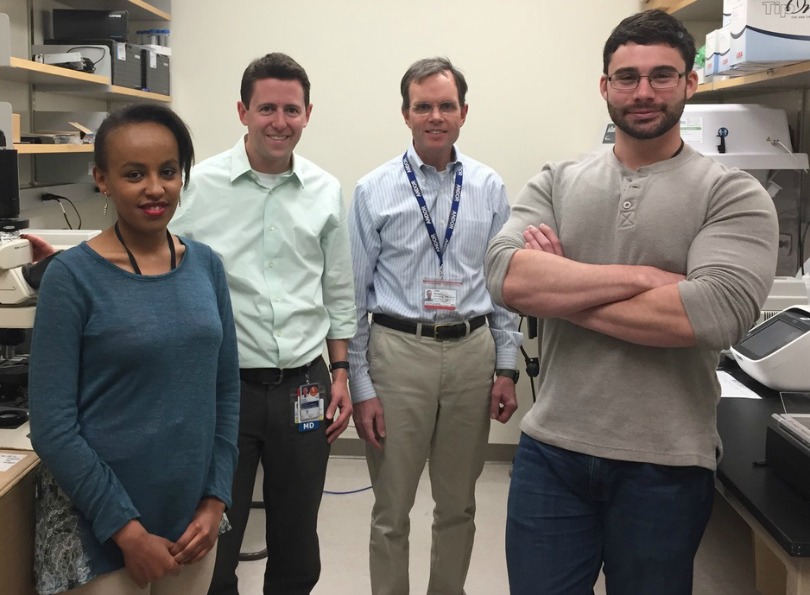 Dr. Adam Green in his lab at the University of Colorado with his lab members, from left to right: Rakeb Lemma, Dr. Green, John DeSisto and Patrick Flannery. Dr. Green's research is funded in part by the Luke's Army Pediatric Cancer Research Fund, a St. Baldrick's Hero Fund created in memory of Luke Ungerer, a little boy who died of brain cancer.
Dr. Adam Green distinctly remembers the first time he gave a family the news that their child had an aggressive, fatal brain tumor. It was an experience that's hard to forget.
---
---
---
---
---
---
---
---
---
---
« Newer Posts
Older Posts »