Survivors
---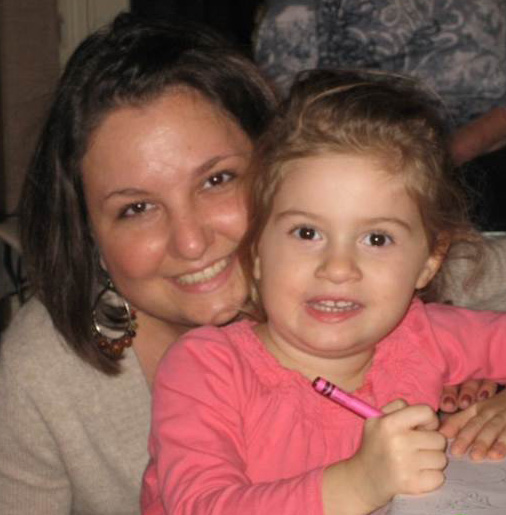 Amy, left, with her niece, Lilly. Amy was diagnosed with biphenotypic leukemia at age 10. Now 32, Amy is battling breast cancer, her third cancer diagnosis in 22 years.
It's funny how you remember exactly what you were doing when famous events in history took place, or where you were or what you may have been wearing. It's the exact same thing when a doctor tells you, "You have cancer."
I remember exactly where I was sitting and where the doctor was standing when he told my mom and me that I had leukemia. I remember it like it was yesterday.
I was diagnosed when I was 10 years old, in fifth grade. When the doctor told us the news, we were sitting on this little blue padded bench. I remember we were the only people in the clinic; we had waited all day for the results of my bone marrow test.
I had both ALL and AML — biphenotypic leukemia.
---
Do What You Want
---
In late 2009, Patrick McCarrick, long-time St. Baldrick's volunteer and shavee, decided to do something that would inspire people to join him in the fight to conquer childhood cancers. He established Climb for Five (C45) – a team with a mission to summit the highest peaks on each of the continents while raising funds and awareness for life-saving childhood cancer research. Since then, the C45 Team has climbed Tanzania's Mount Kilimanjaro in 2010 and Washington state's Mount Rainier in 2011.
---
Teens & Young Adults
---
Photo by Stephanie Beaty, Lifeography
By Sarah Swaim, one of five St. Baldrick's Foundation 2012 Ambassadors
I was diagnosed with a type of childhood cancer when I was 14. When I was 20, the cancer returned again.
There's no easy way to say what it's like being a young adult with cancer. It sucks and it's harder than you can imagine. I was in college, pursuing my dreams of majoring in Early Childhood Development. But when I got sick, I needed to leave college for two years and put those dreams on hold.
---
« Newer Posts