Families
---
Ambassador Chase was diagnosed with ATRT, a brain tumor, at the age of 2. Up against stacked odds, he made it through 14 months of brutal treatments with the scars to prove it. Now a local Congressman has honored his bravery with a signed Congressional Record. Chase's mom shares what it means to them.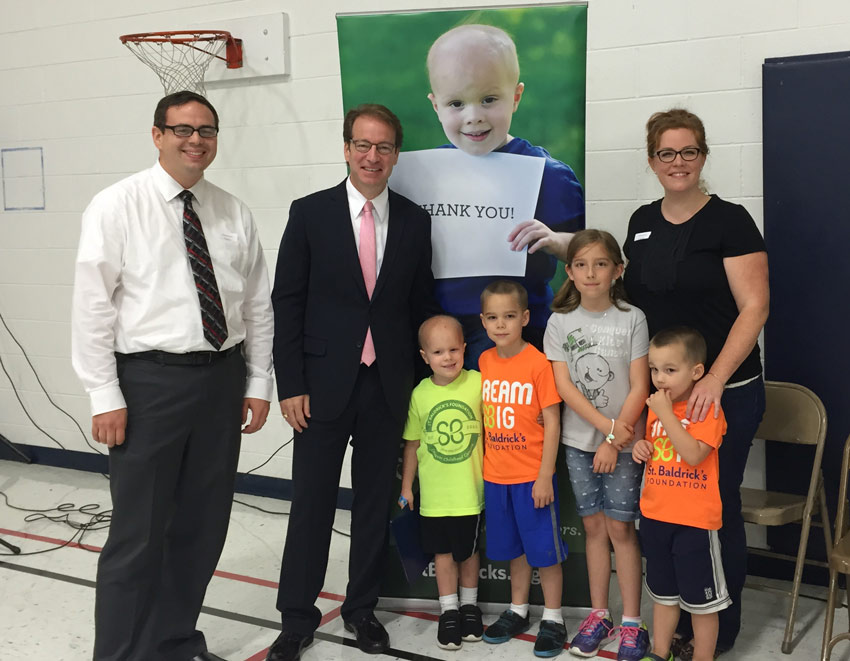 Congressman Peter Roskam, second from left, stands with Chase's family.
Over the years, there have been long days and trying times that I want to get up and shout, "This is so hard!" Times when I want to pull out the soapbox for what affects my family, and talk about the lack of funding for childhood cancer research.
Most days, I don't shout our struggle because we all have something to shout. We all struggle.
Which makes it all the more precious when someone else steps in to shout it for you.
---
---
---
---
---
---
---
---
---
---
« Newer Posts
Older Posts »