Families
---
This is part two of an excerpt from 2015 Ambassador Chase's mom's new book, "Chase Away Cancer." Read along as she gives an inside look into their family's life during Chase's childhood cancer treatment, and then head over to our shop to grab a copy of her book so you can read the rest. 100% of the proceeds from books bought on our shop will help us fund childhood cancer research!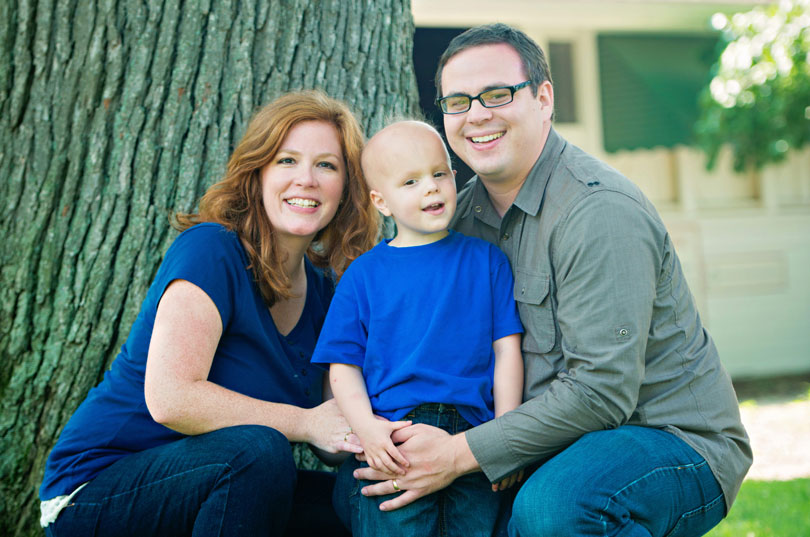 Chase with his parents, Ellie and Bob. Chase was diagnosed with an atypical teratoid rhabdoid tumor (ATRT) when he was 2 years old.
Missed part 1? Read it here >
Much later, as the night-shift nurses crept into the room, giving medicine and checking on Chase, the usually familiar, comforting sounds changed.
The nurses' movements became more urgent, and then through a sleep-induced fog, I heard the snap of a switch and light flooded the room.
---
---
---
---
---
---
---
---
---
---
« Newer Posts