Families
---
When Todd Schultz shaved with St. Baldrick's in 2013, he had no idea that just a few months later he'd be diagnosed with kids' cancer. Read on for more about Todd's diagnosis and how he's raising awareness, plus vital dollars for research, as the founder of a St. Baldrick's non-profit partner — Painting the Town Gold.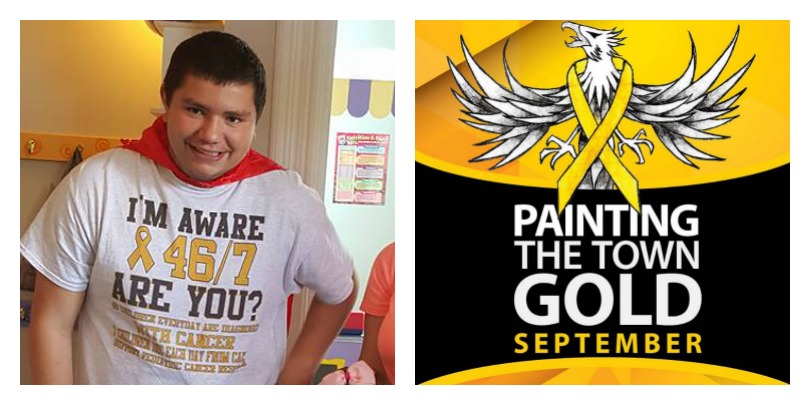 Todd Schultz is the 18-year-old founder of the St. Baldrick's partner Painting the Town Gold.
Two weeks before his diagnosis, Todd Schultz was on the football field. The 13-year-old was a linebacker — strong, fit and ready to do what it took to keep the other team from stopping the ball.
He was lifting weights to get even stronger and acting as the umpire at kids' baseball games. His hair was just growing back after shaving it with St. Baldrick's in honor of a little girl he knew who was diagnosed with children's cancer.
Todd was healthy, with his freshman year of high school just around the corner.
Then everything changed.
---
Families
---
Honored Kid Leon is one tough cookie. He's fought childhood cancer not just once, but twice, and this time, Leon and his family hope it's gone for good — thanks to an immunotherapy trial run by Leon's buddy Dr. Daniel Lee, an investigator with the Stand Up to Cancer – St. Baldrick's Dream Team.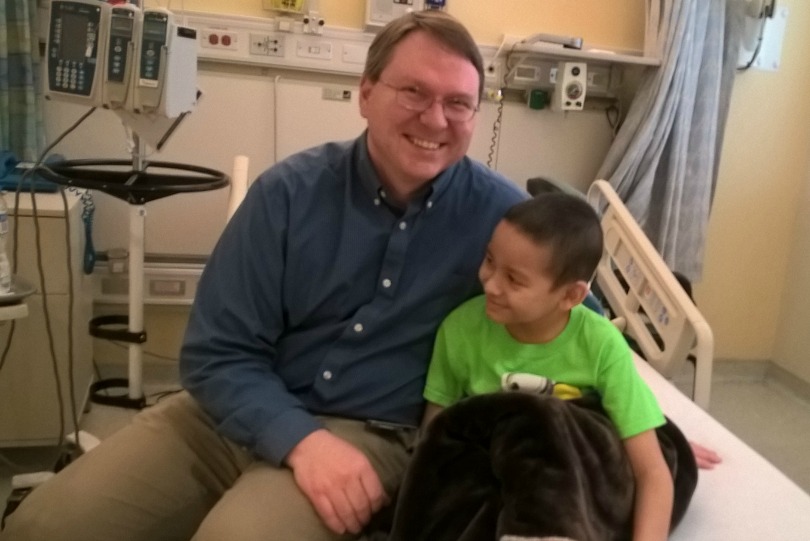 Leon and St. Baldrick's researcher Dr. Daniel Lee share some smiles.
Everything changed one hot summer day in Colorado. Leon was spraying his cousins with a water gun and playing with the hose. Then the 9-year-old slipped on the slick deck and fell hard.
It was a badly bruised hip, said the doctors in the emergency room. It will heal. But it didn't. Leon's grandmother, Lisa, watched her normally active grandson walk gingerly and even resort to crutches.
Then she watched Leon get tired more quickly than a kid should. And then she watched him sleep. He slept and slept.
"And I knew then," Lisa said. "I was like, 'I think he's sick again.'"
---
Advocacy
---
Nancy knows advocating for childhood cancer research is more than a job. For her, it's a passion fueled by her son Scott's leukemia diagnosis and the shocking shortage of kid-specific treatment options available to him — a topic she helped tackle in her recent work on a comprehensive childhood cancer landscape report. Read about Nancy's journey from childhood cancer mom to advocate, and her take on the report, below.
When my son, Scott, was diagnosed with acute lymphoblastic leukemia at the age of 3, I wavered for a good three months between wanting to know everything about childhood cancer and not wanting read a single thing.
---
« Newer Posts