Survivors
---
Honored Kid Brooke was diagnosed with PH+ acute myeloid leukemia in 2015. She is now a survivor, but that doesn't mean life is easy, 'normal' or back to a fraction of what it was like before cancer. Brooke explains…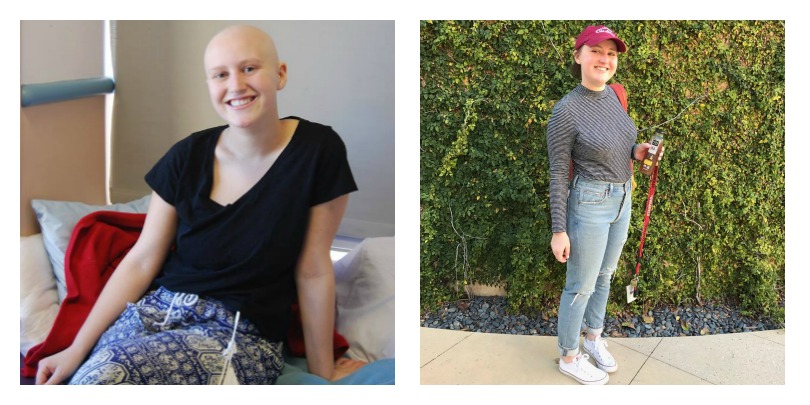 (Left) Brooke during treatment after her 2015 diagnosis. (Right) Brooke poses for a photo during her first day back at school this year.
Cancer survivorship isn't pretty. When I was diagnosed, I imagined that if I survived, my life after cancer would somehow be sweeter. Maybe I would appreciate the little things more or unlock some secret wisdom that would render me happier, more peaceful. This was believable through my first few rounds of chemo.
Then, I had a bone marrow transplant and became so ill that I spent five months inpatient post-transplant.
---
---
---
---
---
---
---
---
---
---
« Newer Posts
Older Posts »