---
---
---
---
---
---
---
Families
---
Twelve-year-old Jack is shaving in honor of his hero — his sister, Chloe. The little girl, nicknamed Coco, was diagnosed with acute myeloid leukemia (AML) before she turned 2 years old. She also has Down syndrome. Now, Coco is in remission and just as peppy and smiley as ever. "She's really fun to play with and funny," Jack said. "She makes me laugh."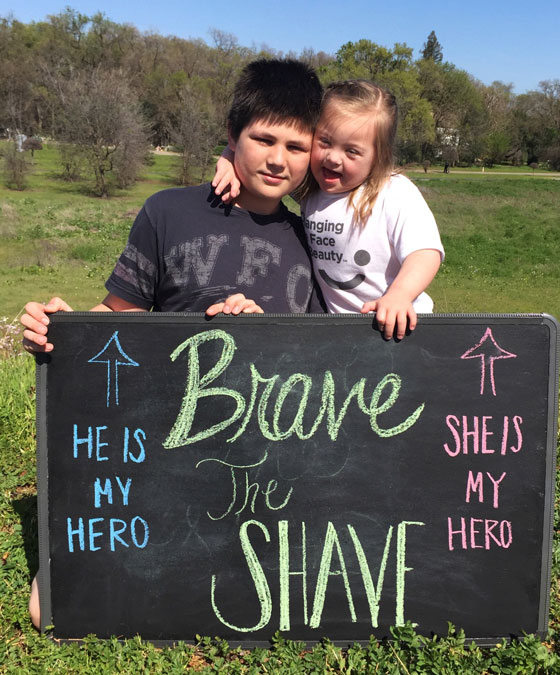 Jack is shaving his head and raising money in honor of his little sister Coco, who is in remission after fighting AML.
Help Jack raise funds for childhood cancer research! Donate on his shavee page >
When he heard that he was going to have a sibling, Jack wanted a baby brother. But five years later, he doesn't mind that he got a baby sister instead.
"They are just best buddies, those two," said their mom, Beth.
Jack and his little sister Coco like shooting Nerf guns together, eating ice cream and playing hide-and-seek.
(Jack said a typical game goes something like this: "If I say, 'Where are you?' she says, 'Over here!'")
When Coco was in the hospital, he would play Barbies with her.
---
---
---
« Newer Posts
Older Posts »