Dr. Robert Arceci, chair of the St. Baldrick's Scientific Advisory Committee, is shaving his head and raising money to help kids with cancer. He reflects on the progress of childhood cancer research, the work that still remains, and what you can do to help.
You can only give it while you have it. That goes for hair and money.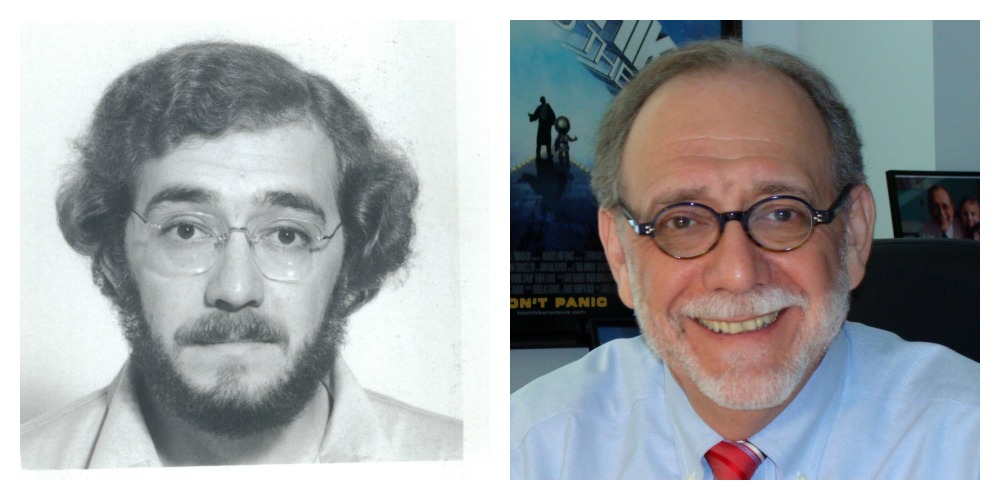 Dr. Arceci is giving his hair and raising money for kids' cancer research. Cheer him on with a donation!
The photo on the left was taken when I was a graduate student in my 20s.
Fast forward to the photo on the right. Now I have a lot less hair, but a lot more experience working with children with cancer as a pediatric hematologist/oncologist at Phoenix Children's Hospital. And while tremendous advances have been made since I was just starting my career in pediatric cancer research, we still remain a great distance from the finish line of eradicating the pain and suffering caused by childhood cancer.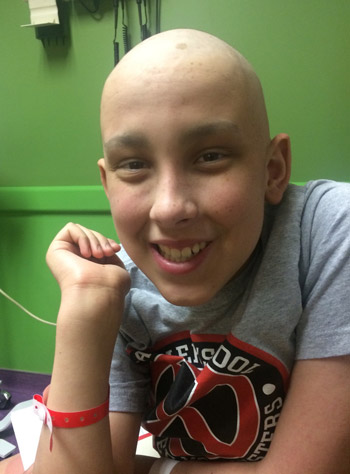 Sam, now 13, is in treatment for relapsed acute myeloid leukemia.
About a year ago, I met a young man named
Sam
. Sam was 12 and had just experienced a relapse of
acute myeloid leukemia
, a rare and aggressive type of childhood leukemia.
Sam is shaving his head to help other kids with cancer! Donate on his page >
Four months ago, Sam underwent a bone marrow transplant, his only option for a cure. If it weren't for years and years of childhood cancer research, that option wouldn't have been available to him. And the truth is, Sam still has a long way to go until we can say that he's cured.
Advances in childhood cancer research can help all people with cancer. In fact, many of the greatest breakthroughs in cancer have come from pediatrics. Chemotherapy, different types of bone marrow transplants, gene therapies, and advanced clinical trial systems all first developed for children with cancer, and they now play a huge role in the way adult cancers are treated. All the more reason to support childhood cancer research!
We still have enormous challenges to overcome to eradicate childhood cancer, and we're not going to be able to fix anything without getting smarter. If we want to learn to prevent and cure cancers, we simply need to do more research.
So this Saturday, for Sam and for all children with cancer, I'm braving the shave and raising money for childhood cancer research. I'm giving what hair I can so that all kids with cancer can have a chance to live.
Now I'm asking you to give what YOU can.
If everyone who could do it actually would do it, imagine how much support we'd have. We'd be leaping toward cures, not just hobbling toward them!
With your help, we can leap toward cures for all childhood cancers. Dr. Arceci's team, Bob's Baldies, is aiming to raise $25,000 for childhood cancer research — give what you can to help them reach their goal!
Donate to Bob's Baldies
Read more on the St. Baldrick's blog: