We're all about funding lifesaving childhood cancer research. And thanks to your support, progress is being made! Take a look at some of the exciting research happening right now.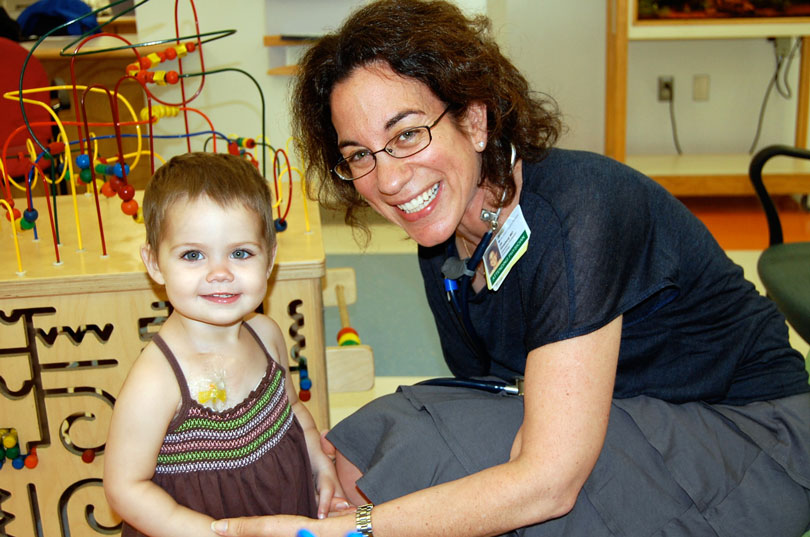 Dr. Jill Ginsberg, a St. Baldrick's researcher at the Children's Hospital of Philadelphia, with a patient.
Immunotherapy for medulloblastoma
St. Baldrick's researchers are at the forefront of an entirely new kind of treatment. The concept is simple: Put the immune system to work, fighting off cancer just like it fights off the common cold. This is called immunotherapy.
By using the immune system to kill only cancer cells without damaging the healthy cells around them, there will be less long-term damage to young bodies.
One of the many immunotherapy research projects currently funded by St. Baldrick's is focused on medulloblastoma, the most common pediatric brain tumor.
Surgery, radiation and chemotherapy can be devastating for a young child, with effects like hearing loss, cognitive deficits and more. To change that, Dr. Gregory Friedman is looking at using the herpes virus to defeat medulloblastoma.
With one gene removed, the virus can't replicate and can't kill healthy cells — but it does kill tumor cells and even the cells that can make the tumor grow back.
Learn more about Dr. Friedman's research >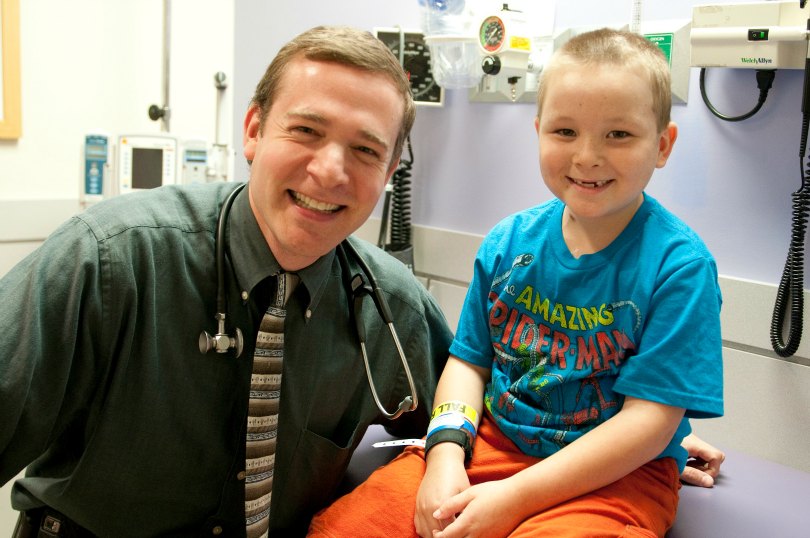 Dr. Friedman with a young patient.
Stand Up to Cancer – St. Baldrick's Pediatric Cancer Dream Team*
Great news is already coming out of the Stand Up to Cancer – St. Baldrick's Pediatric Cancer Dream Team*. The first of its kind, this $14.5 million four-year grant sets out to cure many of the most hard-to-treat childhood cancers.
Dream Team* researchers are working together to find new ways to use immunotherapy and genomics (the study of genes and their functions) to target cancer cells.
Amazingly, 93% of patients enrolled in one Dream Team* trial showed no evidence of disease after just one immunotherapy treatment. One year later, 55% of those patients remained in remission.
The team is now trying to figure out why some patients relapse and how they can prevent it.
Learn more about the Pediatric Cancer Dream Team* >
At 7 years old, Emily was the first pediatric patient to receive immunotherapy for relapsed ALL. She's still in remission almost four years later.
Survivorship
There is much to celebrate when a child survives cancer, but also much to worry about.
One study shows that by the time they are 45, more than 95% of survivors will have a chronic health problem and 80% will have severe or life-threatening conditions. These come as a result of the treatment they received for childhood cancer.
Of the many conditions survivors face, the two most dangerous are heart disease and secondary cancers.
St. Baldrick's researchers are working to change these statistics.
Here are two of the many survivorship studies you've made possible:
A research consortium led by Dr. Saro Armenian is testing whether low doses of a drug called carvedilol may protect the hearts of young cancer survivors. This could revolutionize care for patients with congestive heart failure. Learn more about Dr. Armenian's research >
Dr. Greg Aune was diagnosed with Hodgkin lymphoma at the age of 16. Then, at 35, he underwent emergency heart surgery to repair the consequences of the treatments he'd had as a teen. Now a childhood cancer researcher, he's studying the long-term effects of chemotherapy on the heart, hoping to protect kids from going through what he went through. Read more of Dr. Aune's story >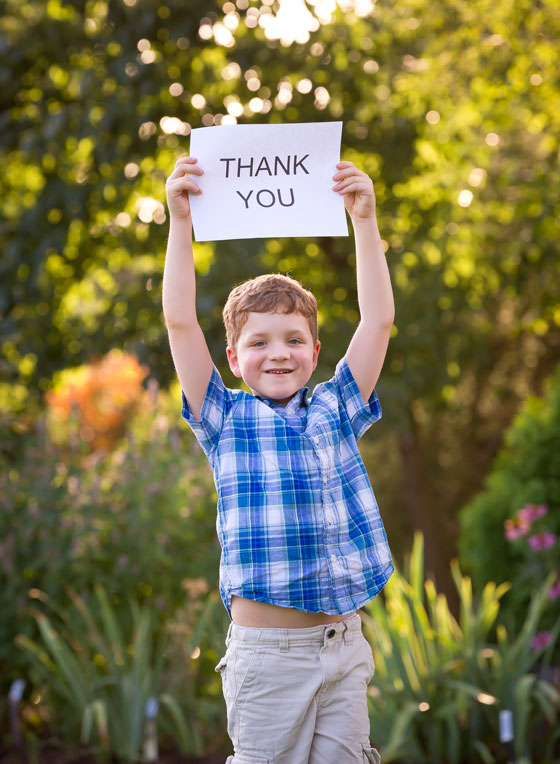 Ambassador Phineas is now cancer free because of immunotherapy research funded by St. Baldrick's.
There is still much to be learned about childhood cancer, but we're making progress — and none of it would be possible without you.
Thank you for your support.
See the impact of your generous support in the full Winter 2016 Impact Report.
Winter 2016 Impact Report
*Formerly known as the St. Baldrick's – Stand Up to Cancer Pediatric Cancer Dream Team, this team is now the St. Baldrick's EPICC Team (Empowering Pediatric Immunotherapies for Childhood Cancer).
Read more about the research we fund: