My name is William. I am 14 years old.
Ten years ago, just after my fourth birthday, I was diagnosed with a childhood cancer called pleuropulmonary blastoma, or PPB. I had to have surgery to remove tumors from my lungs followed by months of chemotherapy to make sure it stayed away.
Luckily, for me, the treatment worked. But for many, treatment doesn't work and they don't survive. In fact, several of my friends and roommates from the hospital died while I was being treated.
As a survivor, I think it is important for people to know that we — kids with cancer — are just like every other kid you meet. We have hopes and dreams, joys and troubles, good days and bad ones. We are "normal" kids who just happen to be battling an illness that might kill us.
Since I was only 4 years old when I went through treatment, I don't have many specific memories of my experience. I can remember, though, being scared and how my parents really helped with that.
They explained what was happening and why I needed to take my medicine. They read me a great book called Chemo Crusader, which helped me understand what I was going through a little bit more.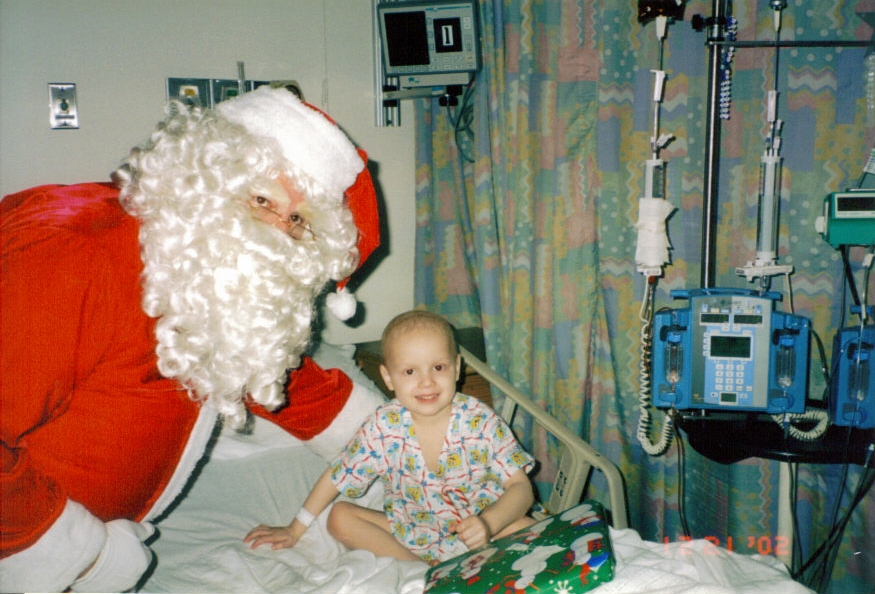 William while he was in treatment for childhood cancer.
Most of all, my parents were by my side 24/7. My mom spent every night with me when I was in the hospital. With her there, I knew I would be safe. This let me relax and concentrate on healing.
One of the things my dad started doing when I was sick was participating and organizing a St. Baldrick's event at his work where people would shave their heads in exchange for donations. The bald heads are a symbol of solidarity with young cancer patients who often lose their hair from treatment, just like I did.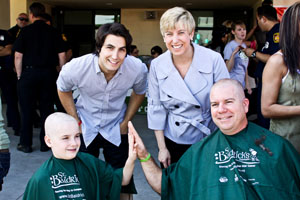 William and his dad shaving their heads at a St. Baldrick's event.
After my hair grew back, I decided to join my dad, and now I get one haircut a year — at a St. Baldrick's event.
Even though it has been 10 years since I have been in active treatment, I still have to deal with certain things as a survivor.
I go to clinic every year for check-ups, blood work and x-rays. Some of the chemo drugs they gave me have affected my heart, my hearing, and my concentration, and these issues may be with me for the rest of my life.
Don't get me wrong — I am totally fine. Though I have to take extra care of myself, it sure beats being dead.
I hope that reading my story inspires other kids and grown-ups to get involved in the fight. Even if you don't have money, you can volunteer at an event, organize one, or help by just spreading the word. Every little bit counts.
You can help kids like William fight childhood cancer. Donate to research or get involved.
Donate to research
Get involved
Read William's mother's plea to get involved in the fight against childhood cancers.