In our last update on 2013 Ambassador Avery, she was participating in a clinical trial to treat her brain tumor. Today, she's off the trial and back home on hospice care. Here's an update on the next chapter in Avery's story.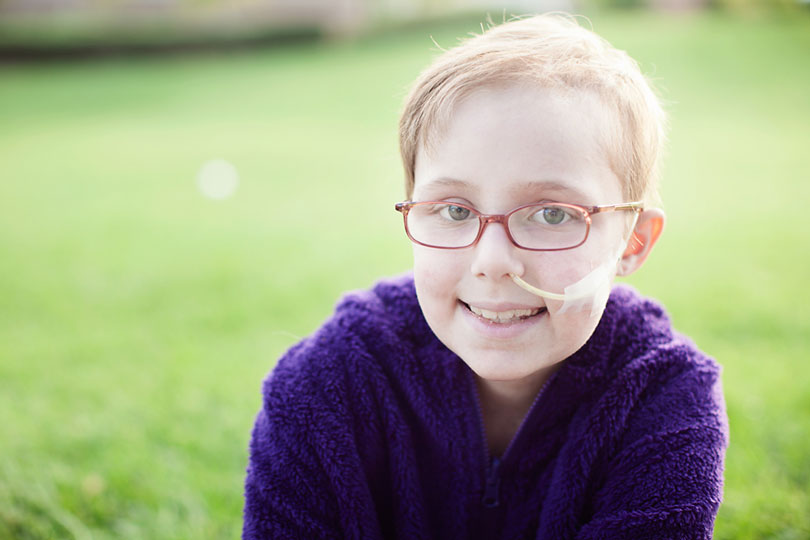 2013 Ambassador Avery was diagnosed with a brain tumor in 2011.
At the end of last year, after living with a stable brain tumor for two and a half years, 13-year-old Avery was back in the fight against childhood cancer.
She was first diagnosed with pilocytic astrocytoma, a brain tumor, when she was 8. But in December, it was back with a vengeance. Her best option was a clinical trial.
Last month, her scans showed that the tumor was growing. She was taken off the trial and sent home to join the rest of her family in Las Vegas.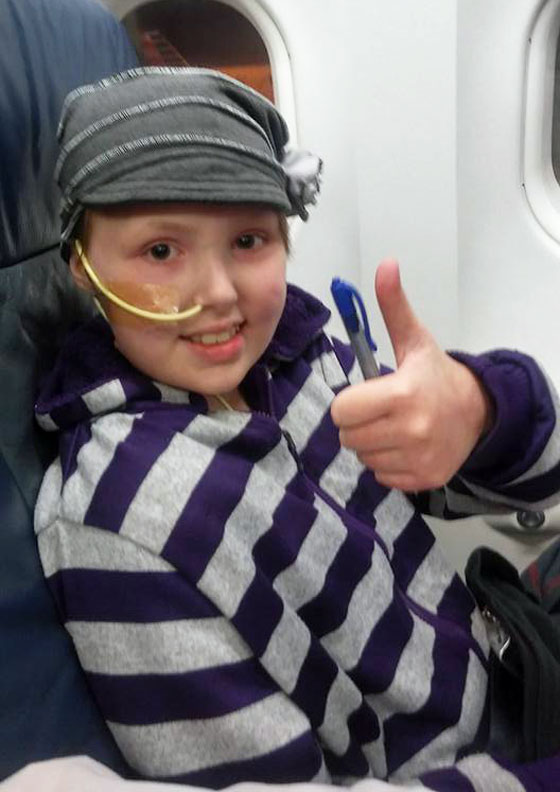 At the end of the clinical trial, Avery gives a thumbs up on the plane ride home.
It's been a long and difficult five-year journey, but Avery has stayed positive throughout.
Now, Avery has entered into the next phase of her childhood cancer story: hospice care.
"This may appear as 'giving up,' but until her last breath, we have hope," Stephanie, Avery's mom, said.
For more updates on Avery, follow the Fabulous Team Avery page on Facebook.
Fabulous Team Avery
Read more of Avery's story on our blog: