It's easy to forget what it was like being a child. But when shavee℠ Rebecca Piekanski first saw Honored Kid Chloe, she was reminded of what it's all about — and why it's so important to fund research to find cures for their cancers.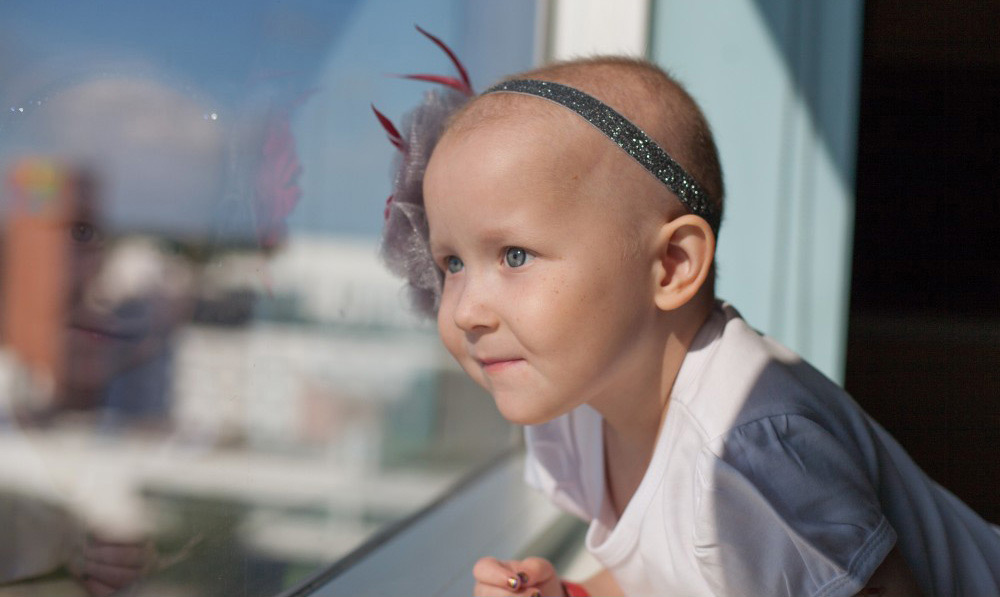 Chloe peers out her hospital room window.
I'll never forget the image.
A beautiful little girl, merely 4 years old, twirling around in her green tutu. The light catching her fuzzy red hair. Her laughter. So pure and honest. Her eyes glimmering.
This. This is when my world changed.
I was standing in line for picture after shaving my head for St. Baldrick's when I saw Chloe. Chloe is a St. Baldrick's Honored Kid. She is battling cancer. I encourage you to read her story, because what this beautiful child taught me is beyond life changing.
I understood more than ever that by shaving my head I not only helped raise money for childhood cancer research, but also reminded myself of a very important fact. Hair grows back. Lives don't.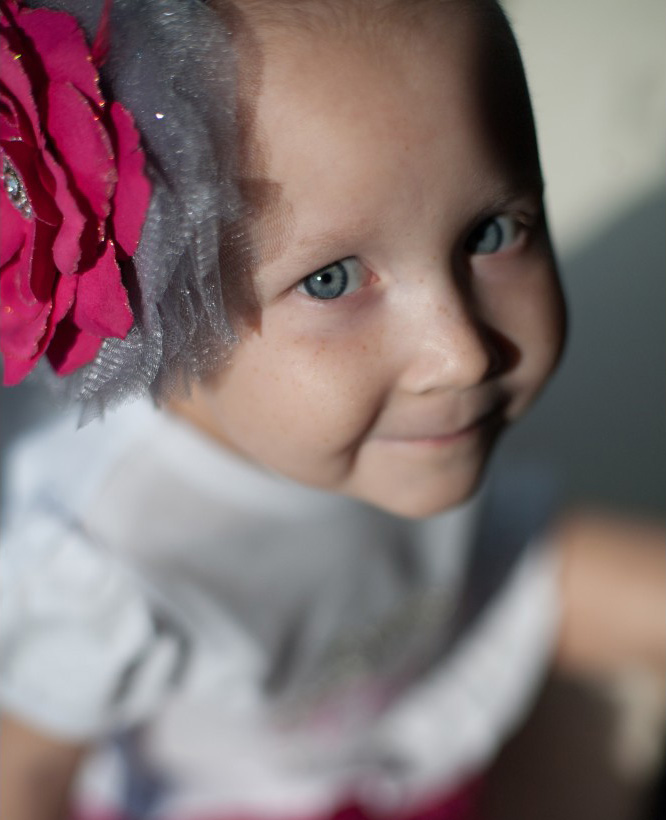 Chloe smiles for the camera.
Hair is hair. It's merely an accessory. But we give it so much power. Between styling, cutting, dying, and everything else, it takes a lot of time.
And that is fine. But for me, being bald even now gives me an indescribable sense of freedom because so many other things are more important.
Chloe also reminded me of this: Kids are resilient. They take the crap the world hands them and dance through it. I don't think they understand limitations (at least not in our adult terms) and therefore they give this superhuman effort towards conquering fears and handling life's challenges.
They are our best teachers. Seriously. Watch children run in the rain without worrying about being wet and muddy. See how they stare in amazement at a rainbow or the stars.
To them, life is full of wonder, beauty, mystery and awe. They thirst for knowledge and they seek it.
Seeing Chloe also brought to mind all the children battling cancer. And all of those no longer here with us.
I looked into the eyes of a mother who lost her son to cancer. Words can't describe the sorrow and emptiness. And rather than bitterness, her eyes said, "Love your child every second of the day."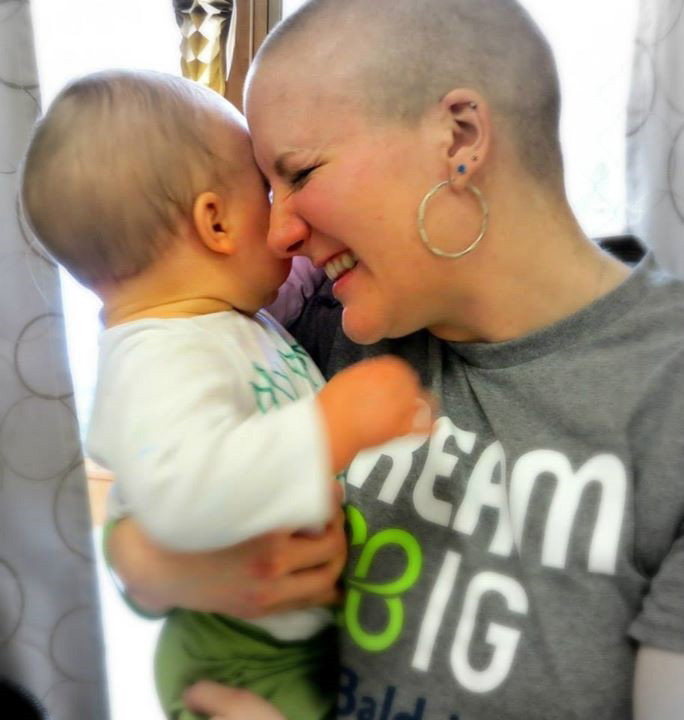 A freshly shaved Rebecca smiles as she hugs her daughter.
In tough times, times of screaming, crying, raging tempers and anger, love your child. Kiss them. Hold them. Squeeze them. Love your child with every beat of your heart.
Because somewhere there is a family aching for their child.
Chloe is my reminder to be a better parent, a better friend, a better daughter, wife, sister and person. What will she teach you?
Kids like Chloe need YOU to help find cures for childhood cancer. Get involved today.
Get Involved

Read more on the St. Baldrick's blog: