On June 13, we learned that 2013 Ambassador Avery passed away.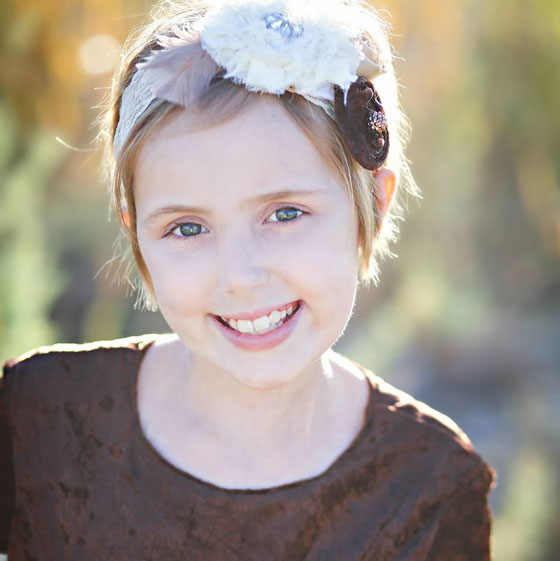 In loving memory of sweet Avery, forever 13.
"She was peaceful and calm," wrote her mom, Stephanie, on the Fabulous Team Avery Facebook group earlier today.
Even though we knew Avery was on hospice, the words felt like a sucker punch to the gut. No amount of preparation could have prepared us for the news that childhood cancer claimed the life of a fabulous kid like Avery.
We first met Avery in September 2012, a little more than a year after she was diagnosed with pilocytic astrocytoma, a brain tumor. At that time, she said, "Some people get cancer and others don't. This is just what I have to deal with." This "can-do" attitude carried Avery and her family through many rough months of treatment.
Avery and her family were relentless in their support of increased childhood cancer research funding. Avery was always eager to help shave heads at St. Baldrick's events and was a natural when it came to media interviews. During her tenure as a 2013 St. Baldrick's Ambassador, Avery starred in her own video, highlighting her budding piano skills, artistic talent, and intense dislike of needles. She participated in the St. Baldrick's — Stand Up to Cancer PSA and was joined by her brother and sisters in our Do What You Want video. Avery enthusiastically provided artwork, quotes, or photos every time we asked.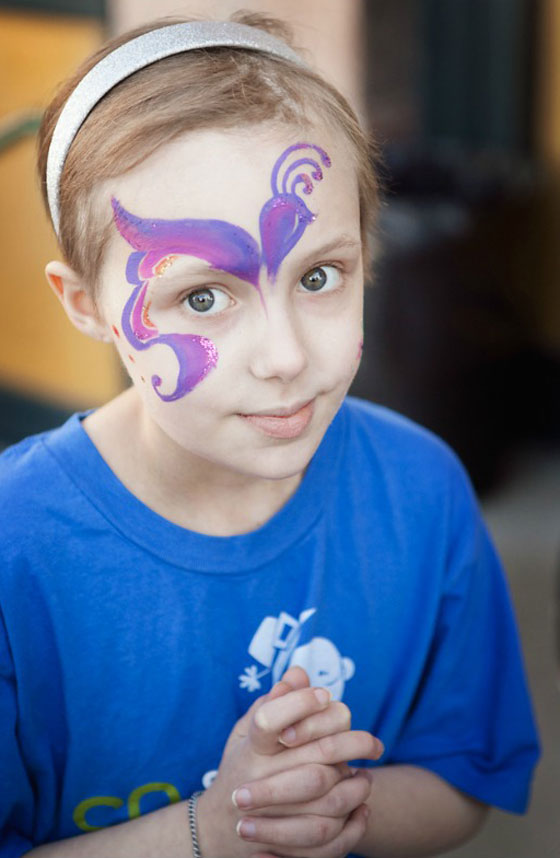 Avery at her first St. Baldrick's event.
Late last year, her tumor came back with a vengeance. It was aggressive and had grown back to almost its original size. Avery sought the best medical care possible, endured more surgery, and enrolled in a clinical trial.
But it wasn't enough. No family should have to face the reality that there are no other options, but Avery's family did with the same grace and "can-do" attitude Avery modeled when she was first diagnosed.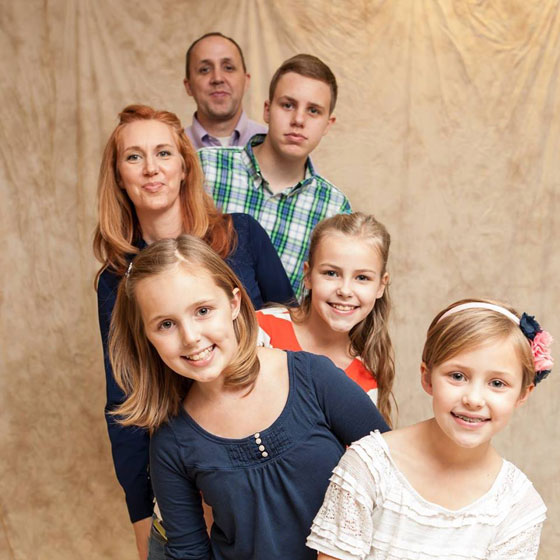 Avery with her family.
Avery was so much more than a kid with a brain tumor. She was spunky, playful, and possessed a quick wit. She was warm and loving, always wanting to bring joy to others.
One of Avery's favorite things to do was to serenade her siblings with her beautiful voice. She dreamed of being an oncology child life specialist when she grew up so she could, in her words, "work with kids with cancer, but I definitely don't want to give them shots."
Avery possessed a deep faith and a love for temples, choosing to spend her last trip on a quest to visit as many Mormon temples as possible. In recent photos, Avery's bright smile is almost always accompanied by a thumbs up or a peace sign.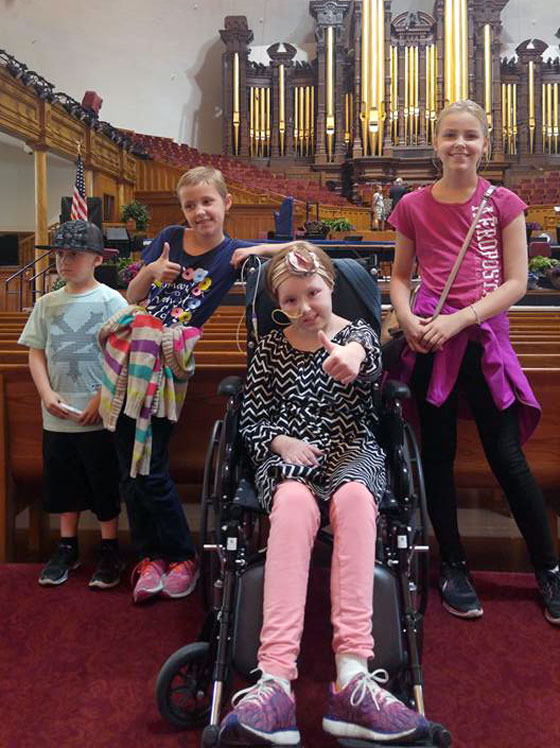 Avery gives a thumbs up on a recent family trip.
There is no doubt… she was fabulous.
We'll miss you, sweet Avery.
For those who would like to make a donation in Avery's memory, please visit the Avery Driscoll memorial page.
Avery Driscoll Memorial
Read more about Avery on our blog: