Rex was only 18 months old when he was diagnosed with neuroblastoma. He's now a happy, healthy, rambunctious 4-year-old, thanks to childhood cancer research supported by St. Baldrick's. (Read his story here.) But as his mom explains, childhood cancer will always be a part of their lives.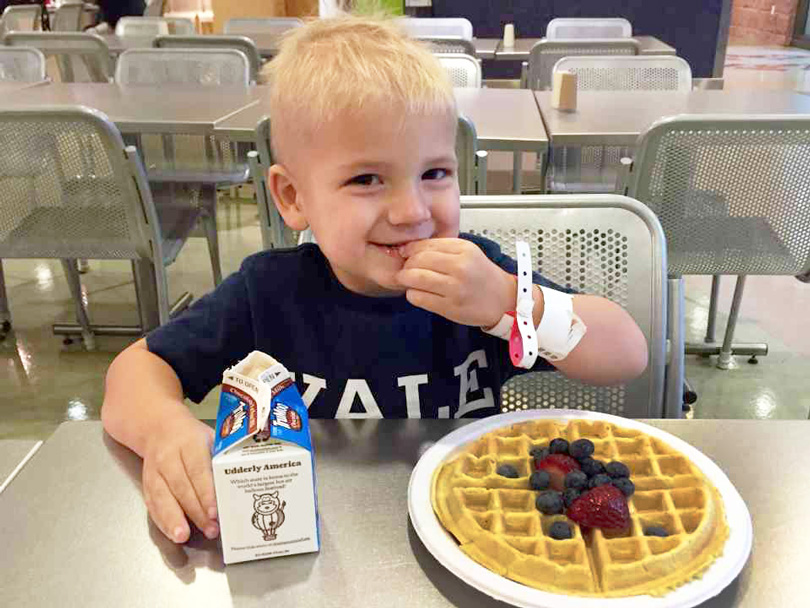 Rex munches on breakfast in the hospital during a checkup.
I am a member of a club. It is not one that sends out fancy invitations. It is not one that has a welcome party. It's not a club I chose.
It is a club that is non-discriminatory. Anyone can become a member. Rich and poor, faithful and faithless, people who have it all figured out and those who just can't seem to find their paths — all are welcome.
No one wants to join this club, and you don't get to opt out. And once you join, you're in it forever. You'll pay costly dues in money, time, and heartache for the rest of your life.
Still, you'll wear the coat of arms proudly. You'll celebrate and grieve alongside those who wear the same crest, for you are parents of children with cancer. You are never alone.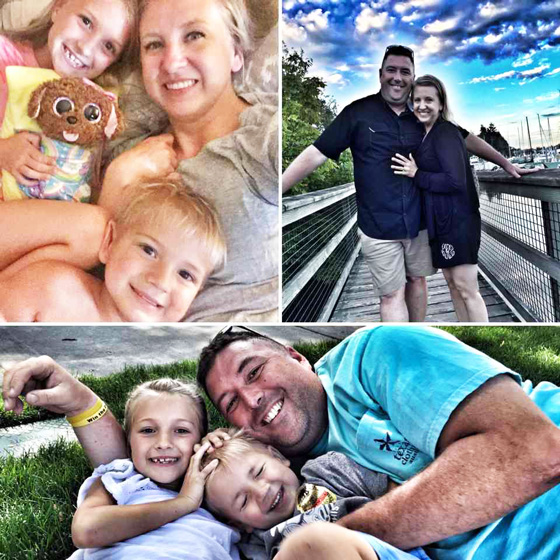 Rex and his family.
Every club member has a diagnosis story, surgical woes, hair loss tears, chemo illness tales, and countless sleepless nights spent fearing for the life of their child. Each member can recount specific details of the day that changed their life, the day their dreams for their child were put on hold and survival became their sole mission.
BLOG: What It's Like to Be a Mom of a Child With Cancer >
Tonight, on the eve of the month when our world skipped off its comfortable axis three years ago, I reflect on the other families who joined this club.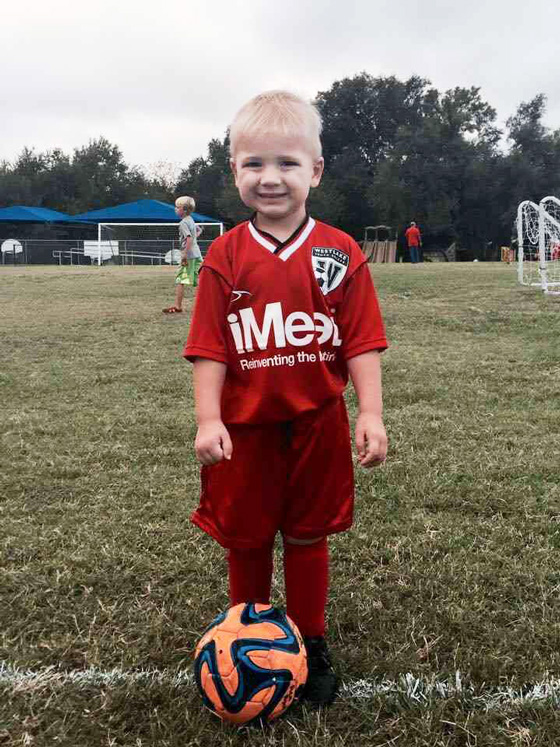 Rex before a soccer game. Rex is now 4 and in remission.
I've seen mothers and fathers lose their babies, children, and teenagers. They still remain members of this club. I've seen organs, limbs, and eyes removed from children, and still, their parents pay daily membership dues. Parents who've lost their child fight daily for other families in the club — families holding tight to their children whose battles are far from over.
My child is in remission, but I am no less a card-carrying member of this club. I'm proud of my membership. I'm proud of my child. I'm proud of my family — we embraced this club and will gladly flash our cards to raise awareness so that one day, our club won't exist — at least not the way we know it today.
September is Childhood Cancer Awareness Month. Please spread the word about childhood cancer — we want to limit our membership, but we need your help. We need awareness AND action.
How will you fight back against childhood cancer?
September is almost over, but next month, another 25,000 families will hear, "Your child has cancer." Get involved to give kids like Rex their best chance at life free from cancer.
Get Involved
Read more on the St. Baldrick's blog: