Nearing five years cancer free, Daniel Kingsley is determined to help kids with cancer and he's hit the ground running! The college freshman is going to be working in a research lab as a St. Baldrick's Summer Fellow and plans to pursue medical school. Future St. Baldrick's researcher? We hope so!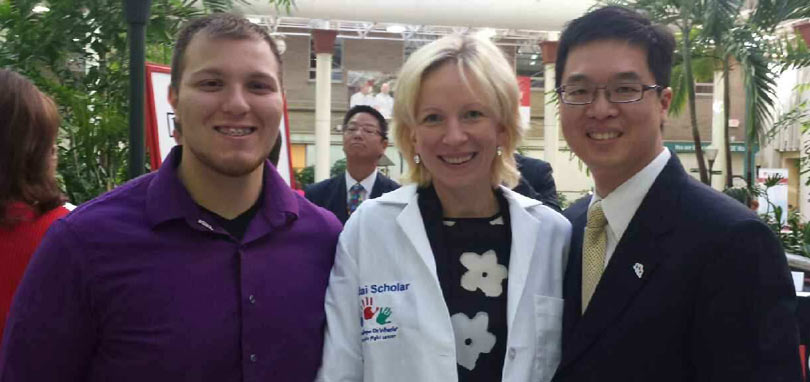 Daniel Kingsley with Dr. Agne Petrosiute, his primary oncologist and a St. Baldrick's Fellow, and Dr. Alex Huang, who Daniel will be working with as a St. Baldrick's Summer Fellow.
Daniel was 12 when he was diagnosed with acute lymphoblastic leukemia, or ALL.
"It was a 'hits you all at once,' like a brick wall, kind of feeling," he said. "It takes the air right out of you, like, 'Oh shoot, this is really happening.' You never expect it to happen to you."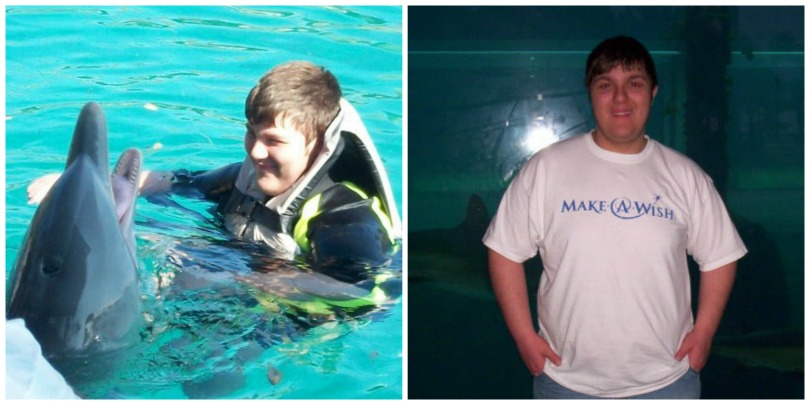 Daniel during a trip to the Bahamas while he was being treated for ALL.
Sometimes he sailed through his treatment and other times it was extraordinarily rough for the boy, sapping his energy and keeping him cooped up in the hospital.
But it was during one of his lowest points when Daniel experienced a moment that changed the path of his life.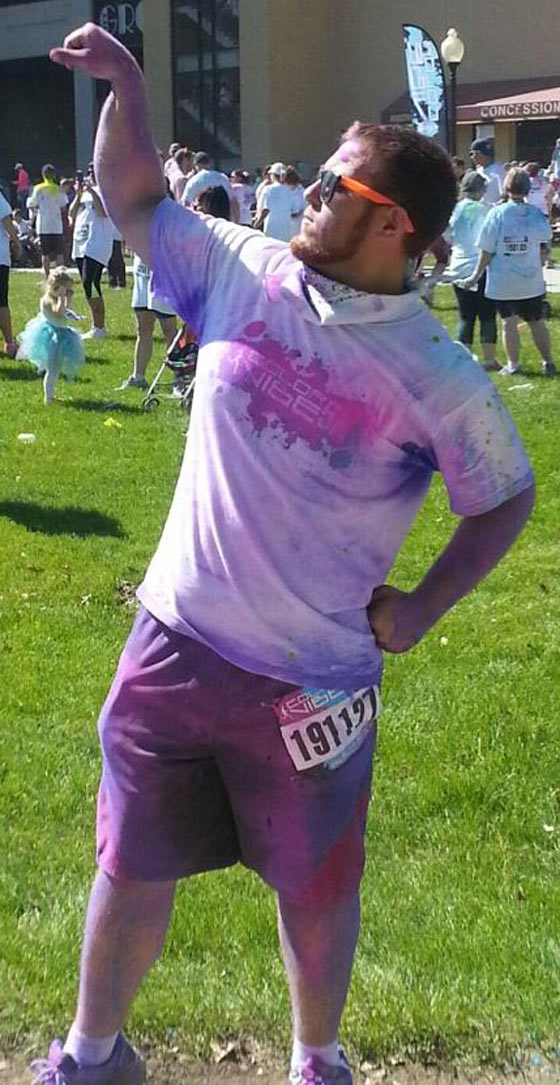 Despite some ongoing physical challenges because of his treatment, Daniel has remained as active as he can and participated in a color run in spring 2014.
"I was going through, 'Why me, why me,' and I looked over and saw this infant and then I saw a toddler," he said. "And I was like, 'Whoa, wait, wait, there's something much worse with that picture than mine. Why are they fighting? Why are they here? Why do they have to be here?'"
That's when he decided to become a doctor.
"I don't want any kid to have to go through that," he said. "I basically said, 'I'm going to put my intellect and everything I have into this to see if I can somehow make it better, or at least improve, one kid's treatment through it.'"
Now a freshman at Kent State University in Ohio, Daniel will be joining St. Baldrick's Scholar Dr. Alex Huang in his lab at Case Western Reserve University this summer.
When he heard that he'd be spending his break doing research, Daniel was "ecstatic."
"Because that meant I could go into the lab and work this summer and do something to push me further in my career," he said.
But what makes that achievement even more special? Dr. Huang was on Daniel's care team when he was sick.
"I saw him on occasion and every time I saw him we just kind of clicked and we became pretty close friends," Daniel said. "I always liked seeing him."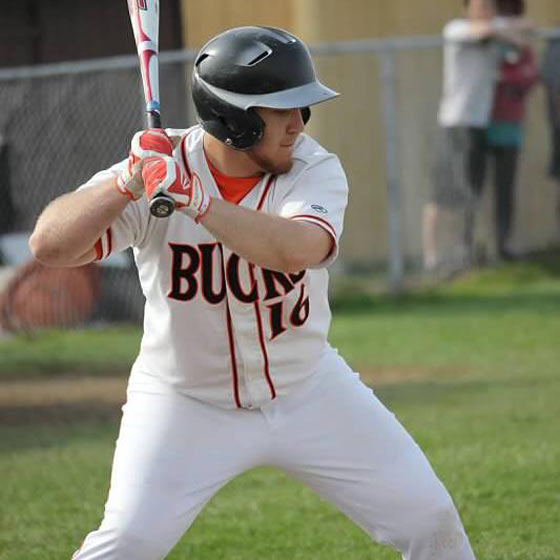 Daniel plays baseball during his senior year of high school, soon after he finished treatment.
The freshman says he just wants to learn, and he's got a whole lot of that ahead of him. When asked how he'd celebrate five years cancer free, Daniel said he'd likely be taking his finals.
He wouldn't have it any other way.
"If I can make it easier for one kid, all this schooling, all the debt, everything that goes along with it, will be worth it."
Support the next generation of childhood cancer researchers. Donate today.
Donate
Read more on the St. Baldrick's blog: