Honored Kid Zach has faced leukemia three times since he was 6 years old. On Wednesday, after 10 years of fighting, he hopes that this is it — that a bone marrow transplant will put him in remission for good. Learn about his tremendous journey and why children's cancer research is important to him.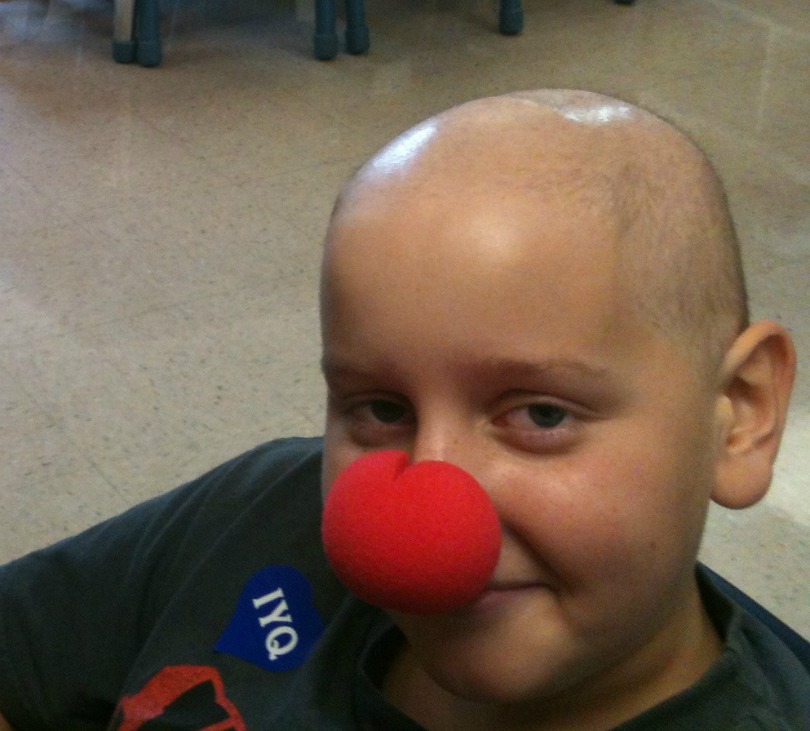 Zach clowns around during treatment.
Wednesday is a big day for 15-year-old Zach. After two relapses and years of childhood lost to cancer, it's a new start.
On Wednesday, Zach receives his brother's bone marrow.
"My brother is 100% match, so that works out really good," Zach said of his eldest brother, Ben, who didn't hesitate when told that donating his bone marrow could save his brother's life. For Ben, the bone marrow donation was a piece of cake compared to what he saw his baby brother go through for the past decade.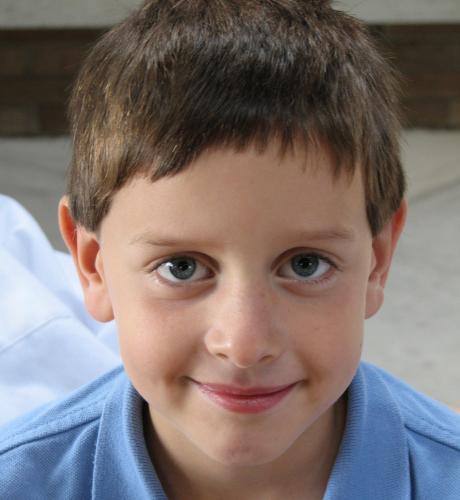 Zach at age 6, when he was first diagnosed with acute lymphoblastic leukemia.
The youngest of the three brothers, Zach has been fighting acute lymphoblastic leukemia on and off since he was in kindergarten.
"When I was first diagnosed with cancer, I was 6 and I didn't really feel too sick. Maybe a little tired," he said. "I noticed bruising in weird spots and they wouldn't go away. So that's how I knew something was up."
For three and a half years, Zach and his family traveled to the hospital once or twice a week for chemotherapy treatment.
"It was pretty hard, but again I was still a kid and I definitely didn't understand what was going on," he said.
Finally, Zach was in remission. But it didn't last. The same cancer returned when he was 11 years old. Again he went through years of treatment and again he was declared cancer free.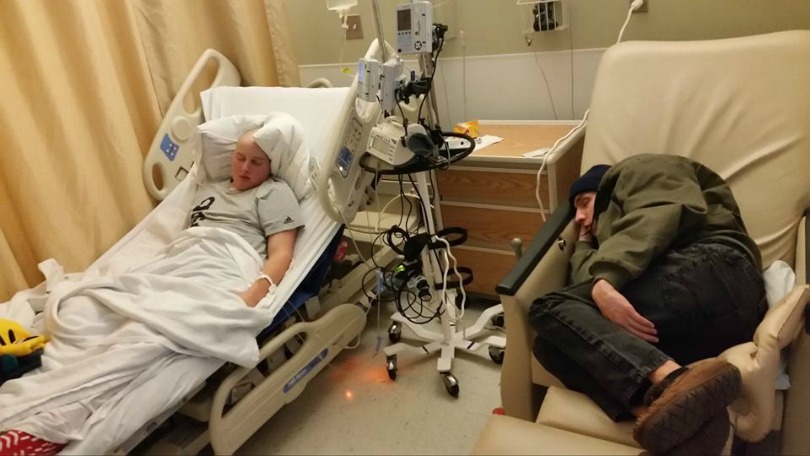 Zach and his brother catch up on their sleep during a hospital stay.
Then after nearly three years of relative normalcy, the doctors noticed that blood work from a routine appointment didn't look good.
"Leading up to that week, going to the hospital, I was also noticing bruising and I was becoming more tired, so I knew something might be up," he recalled.
The cancer was back and again Zach readied himself for a fight. This time they decided on a bone marrow transplant. For doctors to be able to perform the transplant procedure, Zach had to be in remission first. Unfortunately, intense chemo wasn't working and he was running out of treatment options.
Zach gets his T cells extracted in preparation for his immunotherapy treatment.
So, they tried something new — an immunotherapy clinical trial run by St. Baldrick's Scholar, Dr. Kevin Curran at Memorial Sloan Kettering Cancer Center.
During this trial, doctors extracted Zach's T cells, which are part of the body's natural defenses and kill things that the immune system recognizes as a threat.
Researchers then engineered these T cells to recognize and kill cancer cells, which usually fly under the immune system's radar.
At first Zach was scared about this cutting-edge therapy. But once Dr. Curran explained how it works, Zach was excited to participate. And it's rare for Zach to get excited about a cancer treatment. In fact, that never happens.
"But this is pretty cool stuff. So I am excited," he said.
Zach received the engineered T cells last month. The procedure went so smoothly that Zach went fishing with friends after getting released from the hospital. He felt fantastic for the first time in a long while.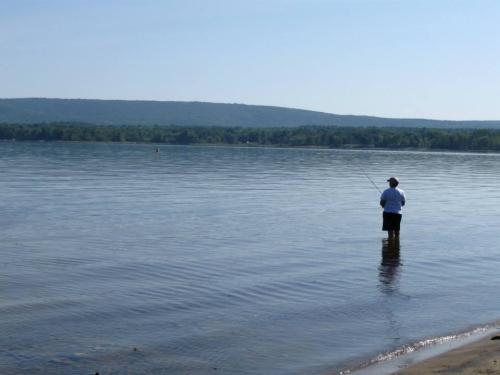 Zach enjoys one of his favorite pastimes — fishing.
"He had really minimal to no side effects, one day of fevers. He did beautifully," said his mom, Nancy. "The results, which he needed, were perfect. He's in complete remission. That was the best possible outcome."
Though Zach is in remission, he isn't done. The next step is tomorrow's bone marrow transplant, which should give him the best chance at long-term survival.
To prepare Zach's body for the transplant, doctors had to wipe his bone marrow clean. The procedure, consisting of intense chemo and total-body radiation, has made him nauseous, chilled and exhausted.
Today, Ben's bone marrow cells will be extracted, then on Wednesday they will be infused into Zach's body. If all goes well, those healthy cells will settle in his bones and start growing.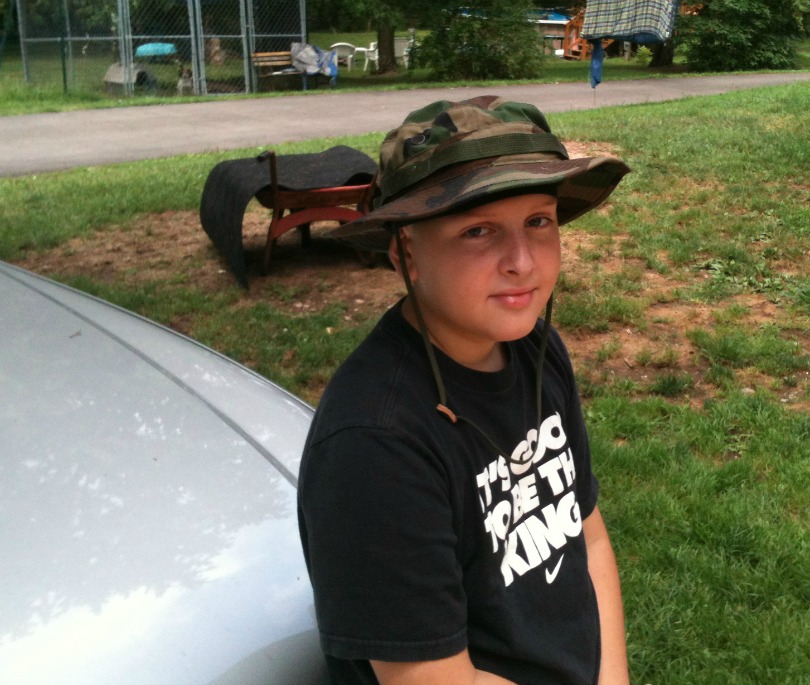 A strong, even-keeled teen, Zach is optimistic about his prognosis and the success of a bone marrow transplant.
Then, hopefully, Zach will stay cancer free for good.
It's been a long haul and there's still a lot of ground to cover, but despite past disappointments, Zach is optimistic.
He's almost there. He can feel it.
"I'm very confident," Zach said. "We'll have a big party at the end of the road."
Join Zach on his journey — follow his story on St. Baldrick's Facebook, Twitter and Instagram, or sign up for our email below. 
---
Let's take childhood back from cancer, so kids like Zach can get back to being kids. Fund kids' cancer research today.
Give
Read more on the St. Baldrick's blog: