Payton is in remission after treatment for neuroblastoma, but that doesn't mean his childhood cancer journey is over. His mother, Allison, explains.

Though Payton is in remission, he continues to fight the effects of his cancer. He still sees a litany of doctors, gets cardio check-ups regularly and works hard in physical therapy.
Payton is my very happy, smart, funny 7-year-old boy. If you were to watch Payton in action, other than the leg brace he wears, you would have no idea what he's been through. He is a survivor. At just 8 months old he was diagnosed with stage III intermediate neuroblastoma.
It started in his adrenal gland, shoved his organs out of the way, and settled in his spine, blocking any function he had below the waist. He went through four major surgeries and six rounds of chemo, plus the numerous lab draws, scans, transfusions, and hospitalizations that come along with the diagnosis. Then there are the consequences of the treatment itself.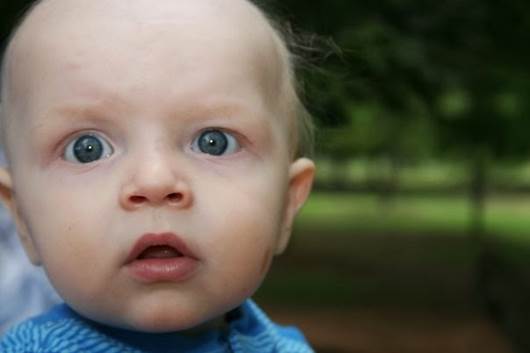 Payton was diagnosed with neuroblastoma at just 8 months old.
After one of Payton's surgeries, his doctor told us that he had chased the tumor down my son's right leg further than anticipated and may have removed nerve tissue. He explained that while he was confident he removed 99% of the tumor, he had no idea what kind of function Payton would have in his right leg. Only time would tell.
Payton has been considered in remission since July 27, 2010. Since that time he still sees his pediatrician, plus 12 different specialists.
You see, the cancer is gone, but its shadow remains. He has no sensation of bladder function and at some point we know Payton will have to get a catheter due to the stress on his kidneys. He also has very little sensation with his bowels.
As for his leg, going up and down steps is difficult for him. Climbing, riding a bike and jump roping is tough too. This doesn't stop him from being active, but it's harder for him.
Since his last surgery, Payton also deals with severe nerve pain in his back and leg. At this point, all they can do is medicate. Most days he is good, but some days he doesn't even want to walk. 
Payton sees 12 different specialists, including a physical therapist. He works his legs on the elliptical machine and does other exercises during those sessions.
A lot of people get so wrapped up in knowing your child is in remission or cancer free, that they don't realize everything that still goes on after the treatment plan is over. They don't realize the fear and anxiety parents have — always wondering if an ailment is the result of what cancer has done or if it means the cancer is coming back.
When I share his story, people always tell me how lucky we are and that I should be thankful that this is all that we deal with. Yes, they are right. I am happy to know that we are not in treatment again. I am thankful that I am one of the lucky parents who can sit here and write about still having my son, because we know so many who can't.
Because I talk about Payton's current issues doesn't mean I am complaining or that I don't appreciate how far my son has come in his journey. It just means this ride is far from over. It means my goal will always be to ensure Payton has all he needs to thrive in this crazy, busy world. It means I want my son to come home from school enjoying his day to the fullest and not feeling any less because of something he can't do.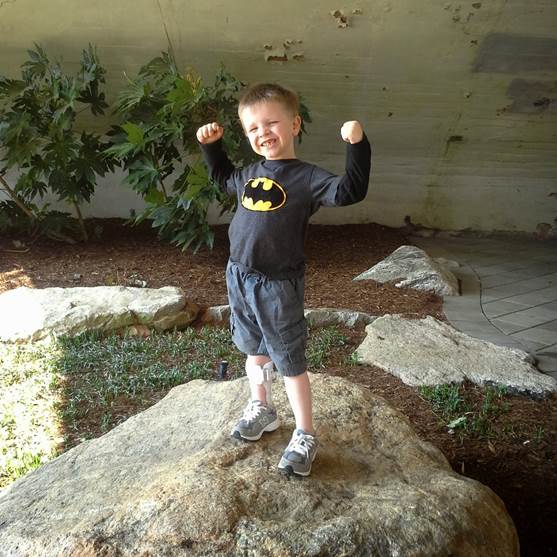 Payton doesn't let the challenges he faces get in the way of being a kid.
I have become an advocate on this journey. I want people to know that kids get cancer. I want to scream at the top of my lungs how much it means to have more funding for childhood cancer. I want to see gold ribbons at every event in September. I want to see celebrities and athletes advocate for our children. I want to see more people shave their heads for our kids. I want gold to be as common as pink.
After all, aren't our kids worth it?
Get involved and help more kids like Payton.
Get Involved
Read more on the St. Baldrick's blog: